This post may contains affiliate links for your convenience. If you make a purchase after clicking a link we may earn a small commission but it won't cost you a penny more! Read our full disclosure policy here.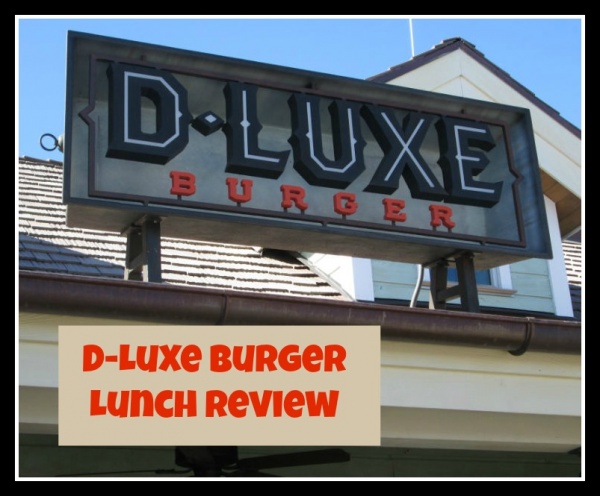 D-Luxe Burger is a quick service dining option in the Town Center area of Disney Springs.  The back story of the restaurant is that it used to be a cattle ranch and is the oldest building in Disney Springs.  After the ranch closed, it has been refurbished into D-Luxe Burger, a great place to stop for lunch or dinner!
The menu is posted outside so guests can see options before deciding to get in line.  There is usually a seasonal special.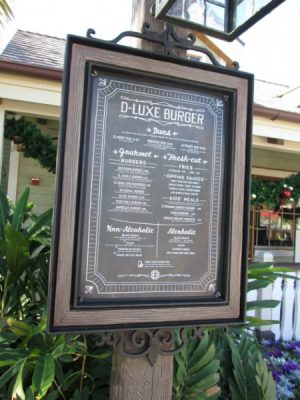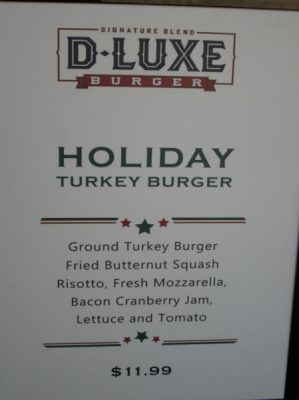 Atmosphere and Seating
D-Luxe Burger is a casual place to dine because of once being an old cattle ranch.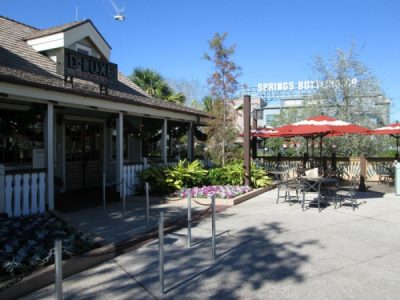 The worn hard wood floors are a nod to the former use of the building.  The fireplace gives a cozy setting, and there are tables as well as counter seating.  Charging stations at the counter seating are a nice convenience!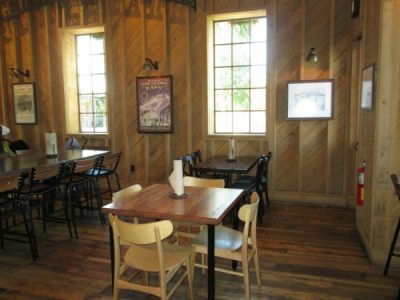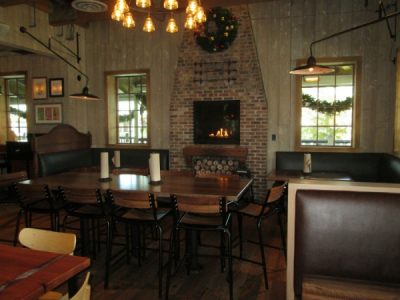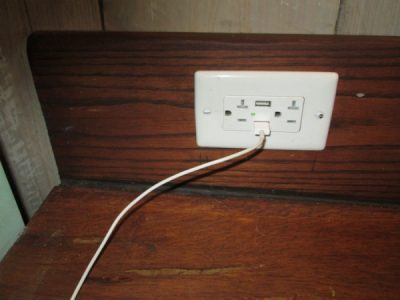 The outdoor seating is shaded and provides a pretty view.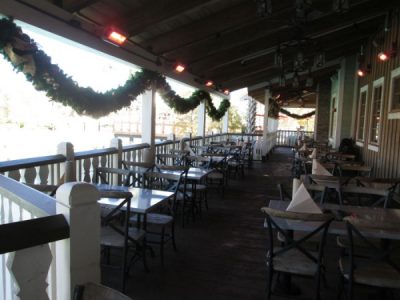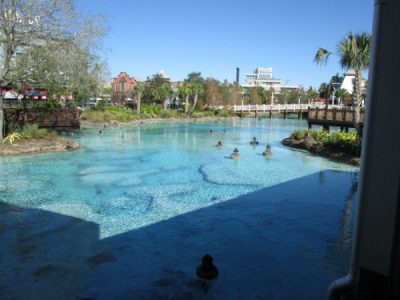 The Food
Food is ordered at the counter and is quickly prepared.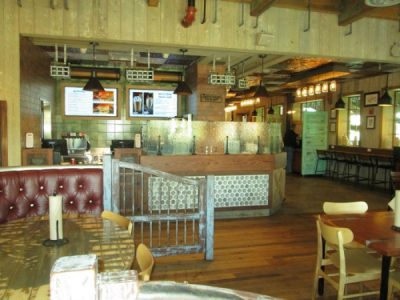 Beverages and condiments are self serve.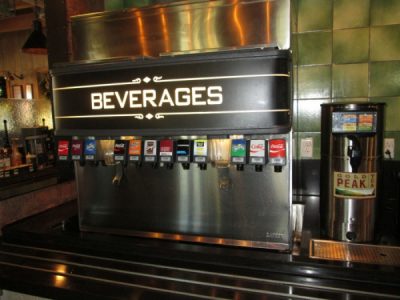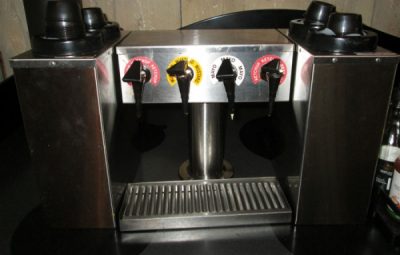 I ordered the Classic Cheeseburger with cheddar cheese, lettuce, a tomato, onions, and pickles.  The burger was cooked medium and was spot on for my taste!  The rolls are freshly baked and toasted.  All ingredients, including the beef, were fresh.   The size of the burger was huge, and I was grateful it came in a box because eating a burger like this can be messy business.  The portion is easily large enough to share.  If I eat here again, I would ask for a separate box and would split the burger with a friend and would still leave full.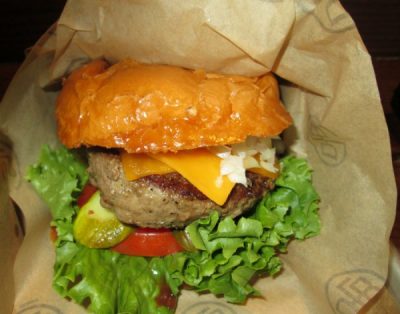 French fries do not automatically come with the burger, and I ordered a small French fries portion as a side.  Two people could easily share a small portion of the French fries, and the large can easily be shared by three or four people.  Portion sizes are overly generous!  The potatoes were freshly cut and had just enough crisp without being greasy.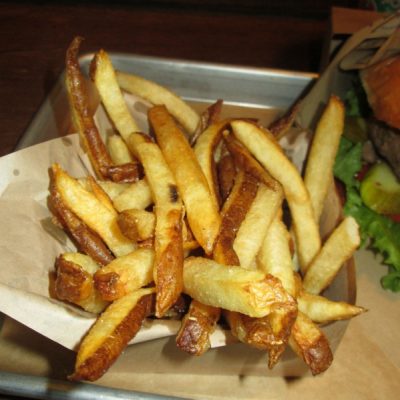 Traditionalists can go with ketchup, but there are a variety of dipping sauces that can be chosen to accompany the French fries.  The choices are Garlic Ranch, Horseradish, Chipotle Mayo, 3-Mustard & Honey, Buffalo Blue Cheese, Curry Ketchup.  I opted for the Buffalo Blue Cheese, which gave quite a kick!  Cider Vinegar is also offered.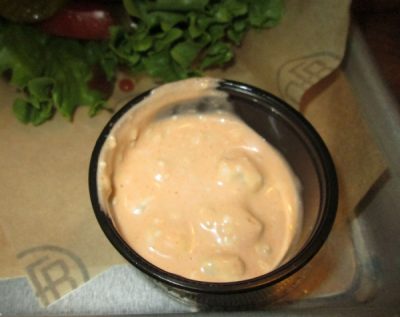 The portion sizes were too large for me to finish the whole meal, but the food was delicious and I left satisfied!
Have you been to D-Luxe Burger in Disney Springs?  If so, share your thoughts in a comment below or on Facebook or Twitter.
Did you like this article? Make sure to share it with your friends! Check below for easy ways to share!
Incoming search terms:
https://www themouseforless com/blog_world/d-luxe-burger-disney-springs/
d-luxe burger sauces buy