This post may contains affiliate links for your convenience. If you make a purchase after clicking a link we may earn a small commission but it won't cost you a penny more! Read our full disclosure policy here.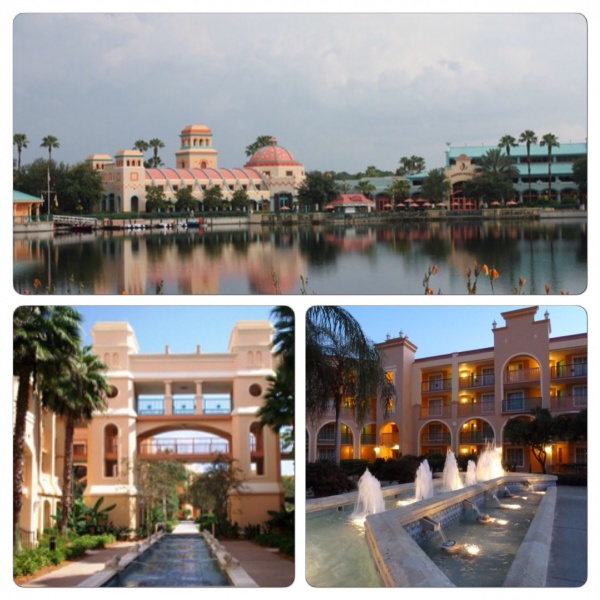 What I love about Disney's Coronado Springs
For years I've been trying to understand what it is that gives Disney's Coronado Springs a bad wrap. So what if the resort is a convention hotel?
I have stayed there numerous times and never ever have I been inconvenienced by convention goers. At no time did I feel that the resort did not have the magic you find in other moderate resorts. On the contrary, I feel that Coronado Springs is underrated. Yes, it is a huge, spread out resort but at the same time the resort provides peace and calm after a long day in the parks.
The Spanish colonial feel of the resort is what I like. The Ranchos are neutral in colors and draw inspiration from southwestern cattle ranches, the Cabanas are more colorful and remind me of the numerous Mexican beach resorts I visited several years ago. My favorite rooms though are the Casitas surrounded by courtyards. I enjoy sitting on the many benches and listen to the soothing sound of the water fountains.
Being able to go running around the lake – Lago Dorado – is another plus for me. At sunset this is the perfect place to get stunning pictures of the resort.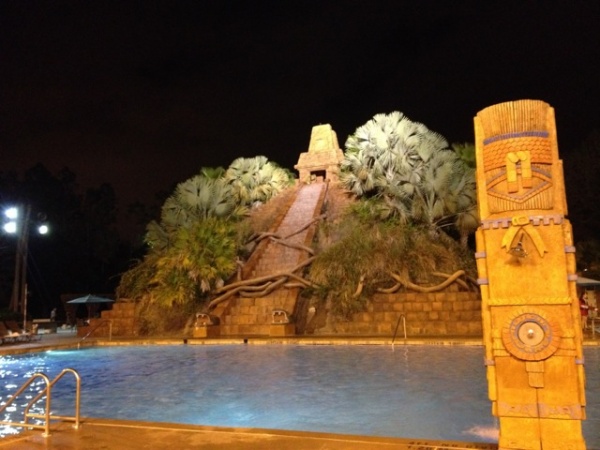 I love quiet pools but nothing beats the main pool of this resort. The Lost City of Cibola pool has an impressive 46-foot pyramid with a 128-foot-long waterslide and it is beautiful when lit at night. A small pool for little tykes is right adjacent to it.
Another amazing area is the archeological-themed playground at The Dig Site. Families with young children will have a hard time getting the kids out of the pool.
Sipping away at Coronado Springs
Siestas Cantina is the pool bar and offers a menu of snacks and drinks. My favorite bar though is Laguna Bar nestled right on Lago Dorado. It is the perfect spot to enjoy drinks and a beautiful vista of the lake at sunset.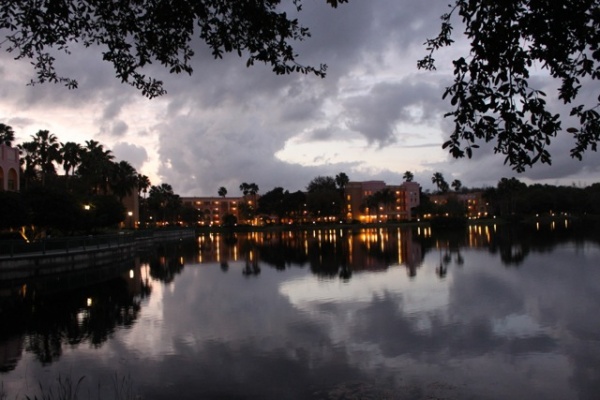 Often overlooked is Rix Lounge, a bar open daily as of 5 p.m. it comes complete with a DJ and a great martini menu. The bar is somewhat of a misfit as it is not at all in line with the theme of the resort but it sure is popular with the convention crowd and when not too busy it is a nice place to have a drink without the kids.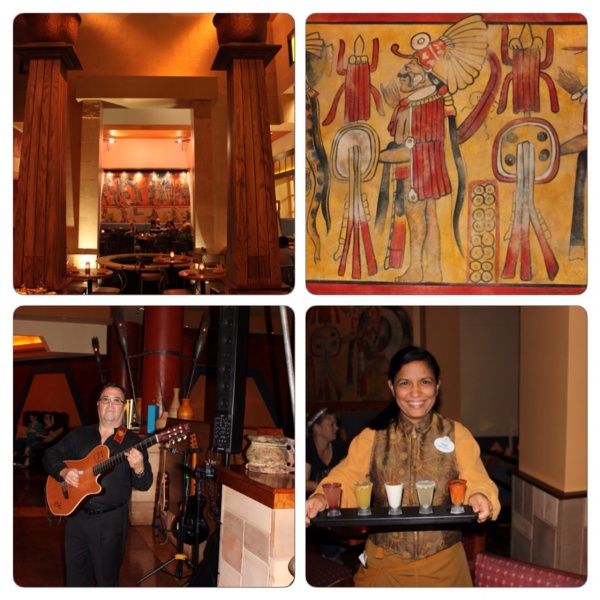 Dining at Coronado Springs
The Maya Grill is Coronado Springs' full-service restaurant and it specializes in southwestern cuisine. The dining room is designed to evoke the ancient world of the Maya. The decor, like the food is missing authenticity but for a restaurant catering mainly to convention goers the ambiance and the food is really quite nice.
There usually is live entertainment during dinnertime. I love the Margarita Flight and usually go for two appetizers such as Flautas and guacamole instead of any of the main dishes.
I would not go out of my way to eat at Maya Grill but if staying at the resort it is good for a relaxing evening, a light meal and of course the Margaritas.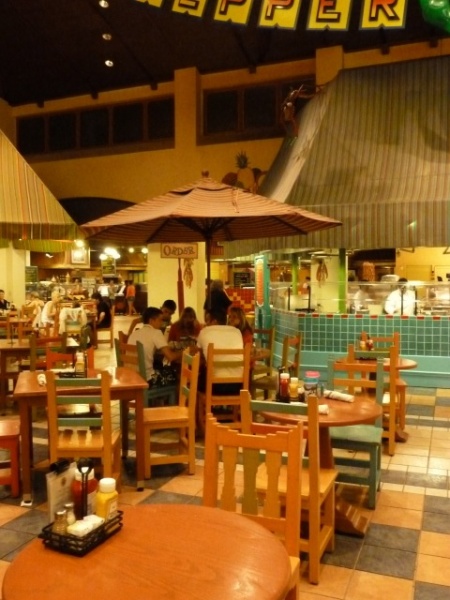 If you are staying at the resort Pepper Market Food Court offers good value and variety for breakfast, lunch and dinner. The food court is much nicer than the food courts of many other Disney resorts and choices are quite extensive with food stations offering something for everybody.
It has to be said though that Disney tinkered with Pepper Market Food Court over the past two years and much to my disappointed some of my favorite offerings such as grilled to order steaks are no longer offered.
The best item on the menu currently is the BBQ Half Rack of Ribs, which at $14.99 is quite a good deal. Pepper Market Food Court is an excellent deal if you are on a Disney Dining Plan as it only counts for a Quick-Service Meal.
Recently added is the Las Ventanas Restaurant.  It is a very small, intimate dining area, where you can grab breakfast or lunch.
Unless you have a car you will have to rely on bus transportation at this resort. While I would love for Coronado Springs to have boat transportation to a sister resort, a theme park or Downtown Disney like it is the case with Port Orleans for example, it has never been a problem for me to stay at Coronado Springs and getting to the parks or anywhere else for that matter.
What are your thoughts on Disney's Coronado Springs Resort?