This post may contains affiliate links for your convenience. If you make a purchase after clicking a link we may earn a small commission but it won't cost you a penny more! Read our full disclosure policy here.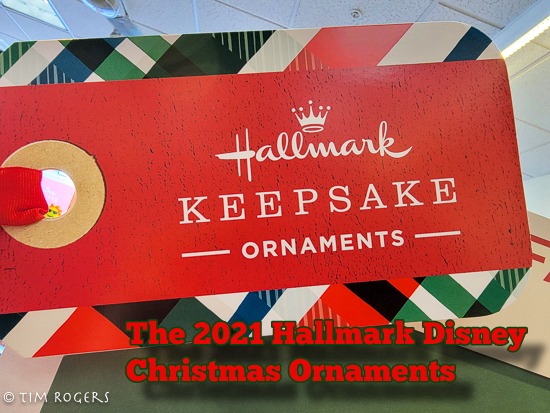 Christmas in July has been a thing for a good amount of years now, and this year Disney itself really got into the spirit with some After Hours merriment. However, one of the most dedicated and consistent entities in this trend is Hallmark, and as an aficionado of their wares, I always feel the need to participate.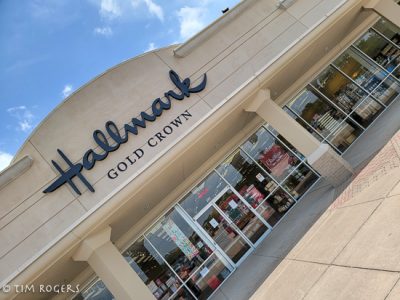 That's right – it is ornament premiere time!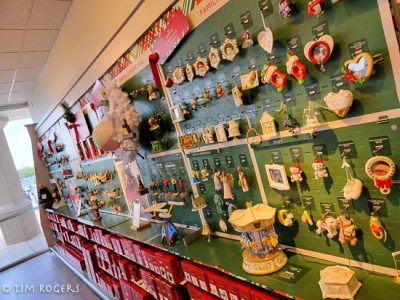 As always, Hallmark has a great selection of Disney (and Disney-adjacent) ornaments, and I wanted to share some of them with you – after all, we now have less days until next Christmas than days back to the previous, and before you know it your local crafting store will sound like jingle bells and smell like cinnamon.
First, a quick note – as they have done the past few years, most of the ornaments are released in July, but some are saved until October. For a few of the sections below, I will mention some of the noteworthy late arrivals even though they might not be pictured yet.
But without further ado…the 2021 Hallmark Disney Ornaments!
The Parks
Many years, there are Disney Parks-inspired ornaments, and this year is definitely one for the hard core parks fans.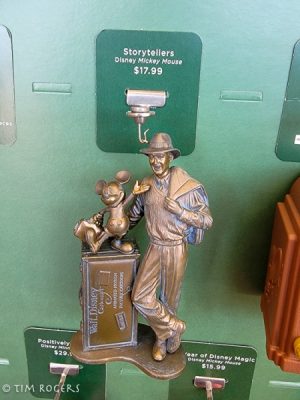 Many fans know the iconic "Partners" statue, but for those who have visited the West Coast parks, the Storytellers statue from Disney California Adventure still has Mickey and Walt, but also helps tell the story of the founding of Disney "with a suitcase and a dream."
Mickey and Friends
And of course, since it all started with a mouse, why not give him and his friends to top spot! Mickey fans always have something to enjoy, and this year is no exception.
Keeping the parks theme going, we have Mickey riding in a classic Autopia car.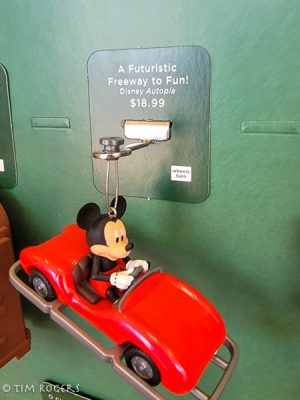 Next is this cute Mickey radio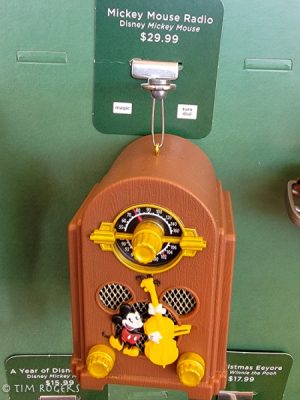 Next, you can celebrate 2021 with Mickey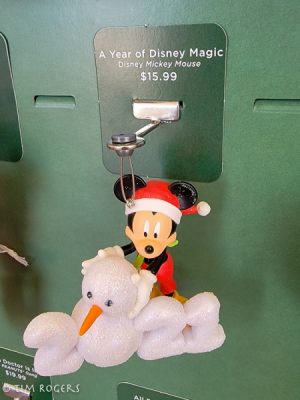 Also, one of the best Mickey ornaments this year, which was so popular my store had already sold out, is the last in the "Movie Mousterpieces" series – Steambot Willie. It is great (And they will get more!) And if that isn't enough Mickey, you can add a tree skirt and star featuring the classic Mickey design.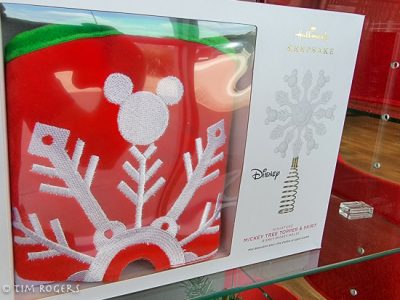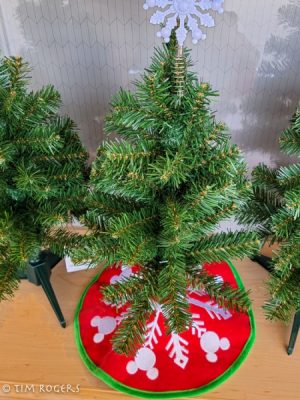 But it's not just Mickey – its his closest friends too! That includes some of the nicest Minnie ornaments they have had in a while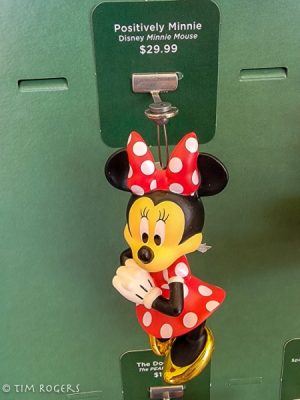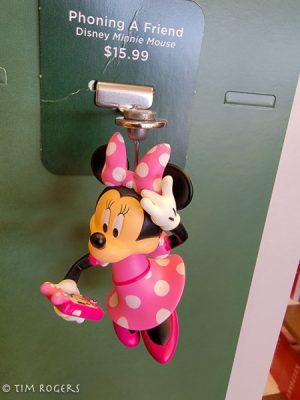 And a selection of great mini-ornaments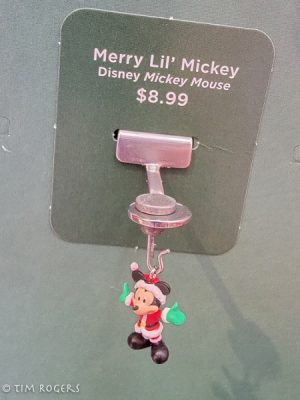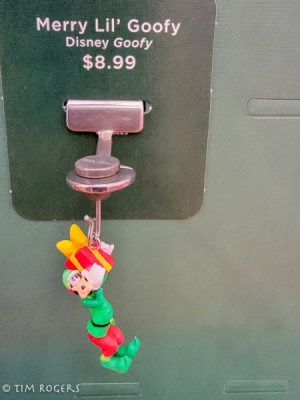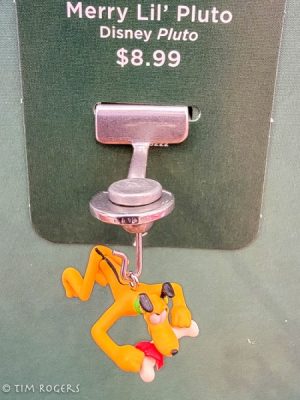 Disney Princesses
There is always a selection of Princess related ornaments, but this year has one of the best selections in years.
First, and most strikingly, there is this stand-alone carousel featuring some favorites.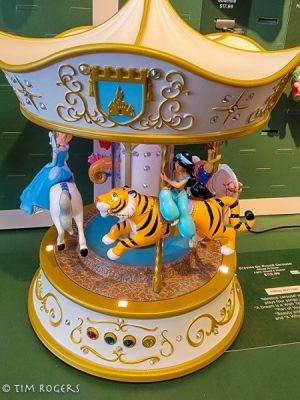 Past that we have a great selection, especially capturing specific moments, including Snow White: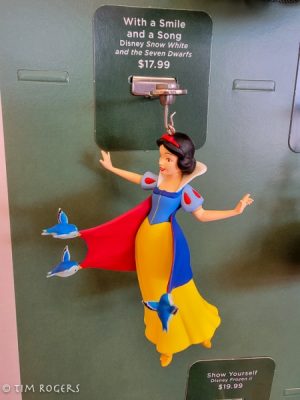 Rapunzel: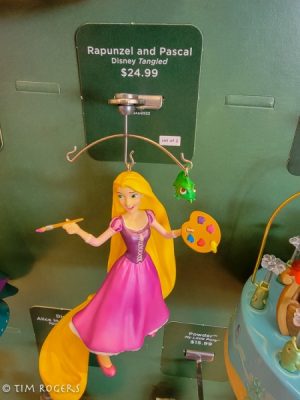 and Elsa (okay so I know she isn't a Princess, but work with me here).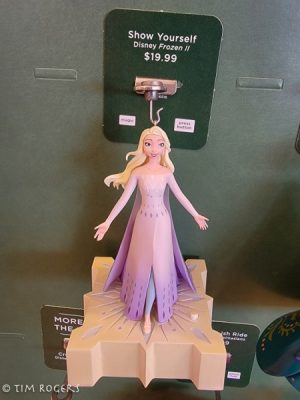 And there is more, including Anna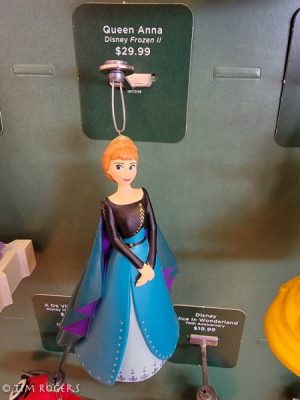 Aurora (this one is beautiful)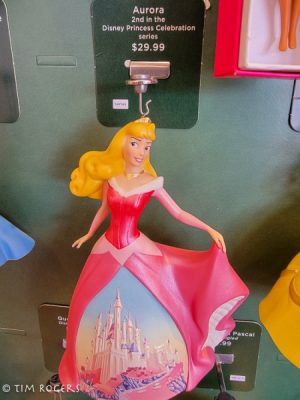 and Belle.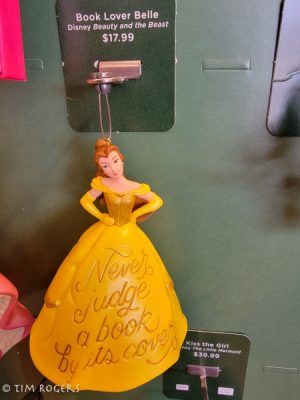 And watch out later this year for a cute scene from the Little Mermaid featuring Eric and Ariel.
Disney and Pixar Favorites
The collection of Disney and Pixar characters is so large that it is always fun to see who might get highlighted each year. This year, on the Pixar side we have several Toy Story selections: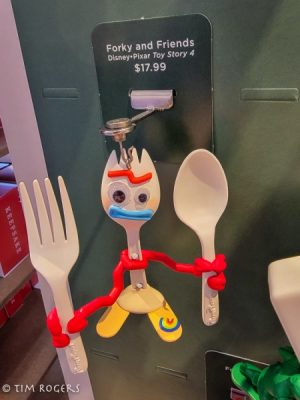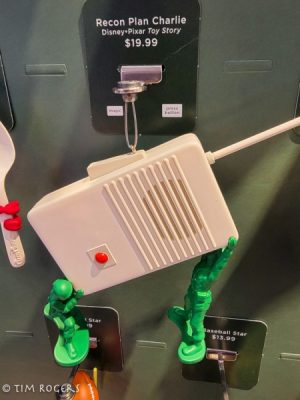 and soon you will also be able to find Guinevere from Onward, Sully from Monster's Inc, and Jack Jack.
For the classic Disney, Winnie the Pooh is always a great selection for ornaments, and the inclusion of maybe the cutest Eeyore in many years will definitely be making it's way to my home.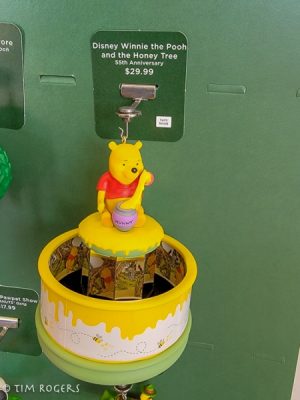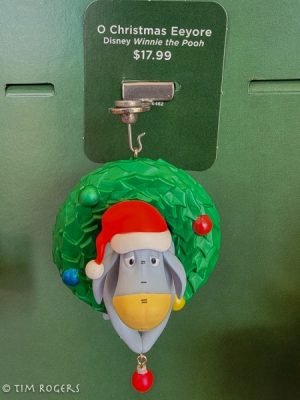 And we also continue the tradition of Chip and Dale appearing (although in this picture, one is hiding in the acorn):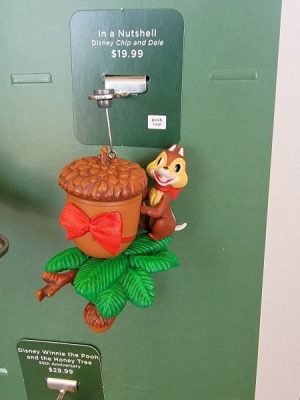 This year we will also have a great Alice, "Lost in the Woods" Kristoff, Dopey, and Raya, amongst others.
And if you like mixing your holidays, Winifred Sanderson! (technically she is in their "Halloween Ornaments" section, but I won't tell: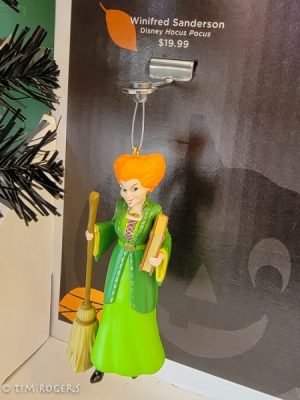 Marvel and Muppets
This year doesn't have a ton for either of these groups, but they are still fun. We have Spiderman and Captain America's Shield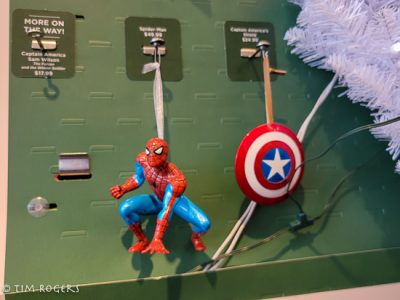 And later this year, a hilarious Groot and a depiction of "classic" Loki (from the comic books), along with some others.
And then a cute depiction of Kermit and Miss Piggy.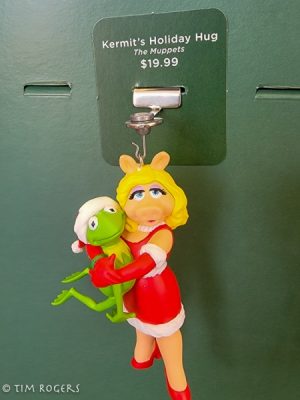 Star Wars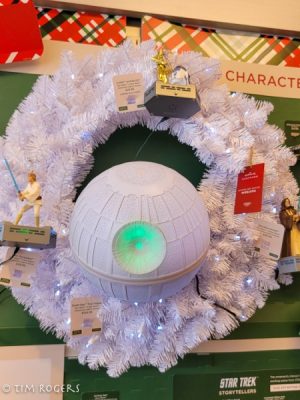 Star Wars has been a large component of the Hallmark collection for a while, and this year we have a mix of old and new, including action filled Luke and Vader: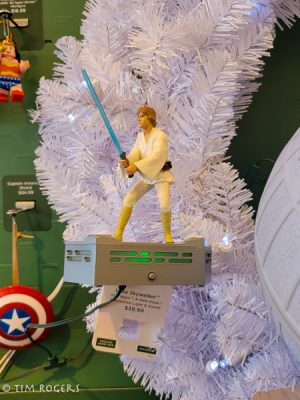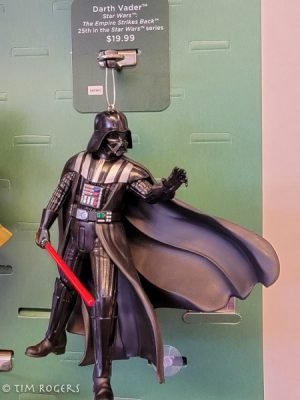 A very shiny Millennium Falcon: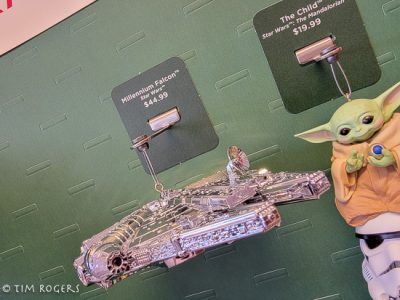 A few other series favorites: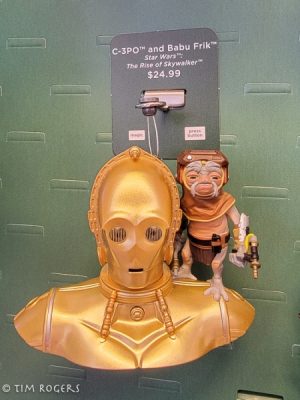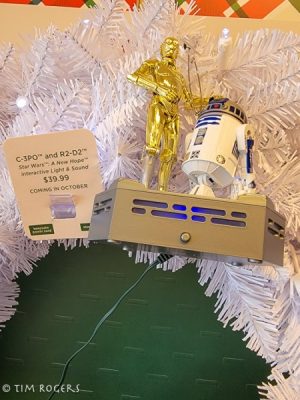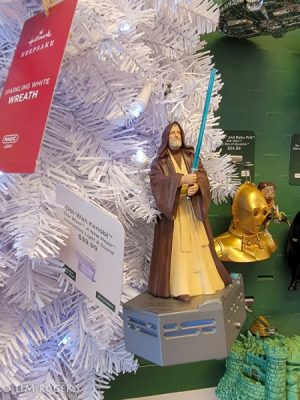 And of course, Baby Yoda himself – Grogu: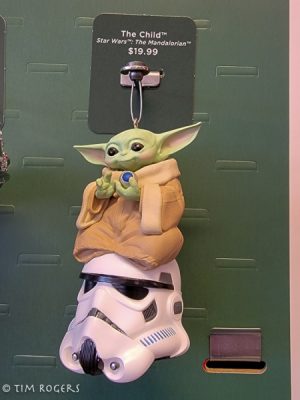 There are also several other Star Wars ornaments from across the various stories coming later this year.
The Nightmare Before Christmas
The past few years, we have seen a lot of Nightmare Before Christmas love from Hallmark, and we once again have a lot to choose from.
There is this selection of miniatures: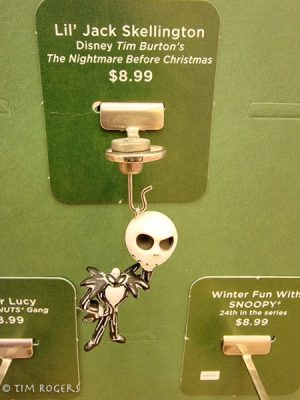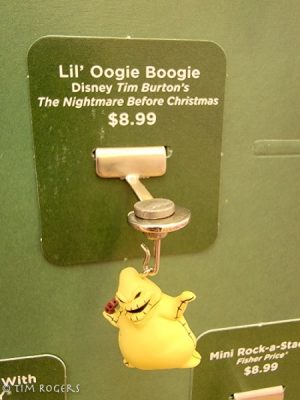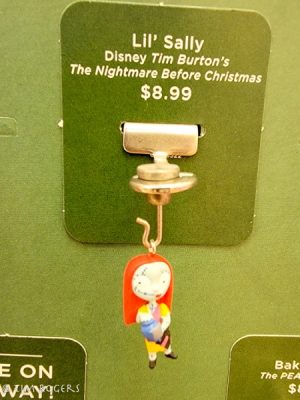 and much more, including Jack, Sally, Santa, and more (including a fun Oogie Boogie coming later this year)!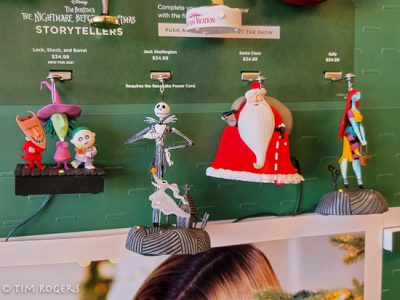 And all of this, across all these categories, is just a taste. I didn't even mention the Chernabog. So as you can see, there are a ton of great Disney ornaments this year, no matter which part of the universe you enjoy, which really just brings one question – is it too early to put the tree up?
Which one are you looking most forward to picking up? Let us know in the comments or on Facebook or Twitter!
Did you like this article? Make sure to share it with your friends! Check below for easy ways to share!  
Want to visit a Disney Destination? Contact The Magic for Less Travel for more information and a free, no-obligation quote.

Incoming search terms:
https://www themouseforless com/blog_world/christmas-in-july-the-2021-disney-hallmark-ornaments/
2022 hallmark mickey Christmas
disney world ornaments 2021
hallmark 2021 mickey miniture ornaments
hallmark disney ornamens 2021
movies 2021 ornament