This post may contains affiliate links for your convenience. If you make a purchase after clicking a link we may earn a small commission but it won't cost you a penny more! Read our full disclosure policy here.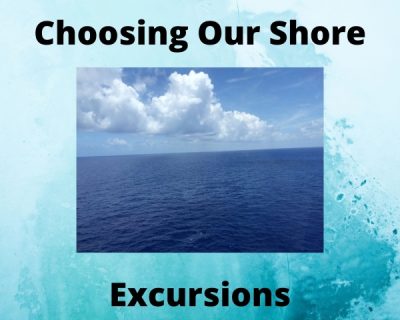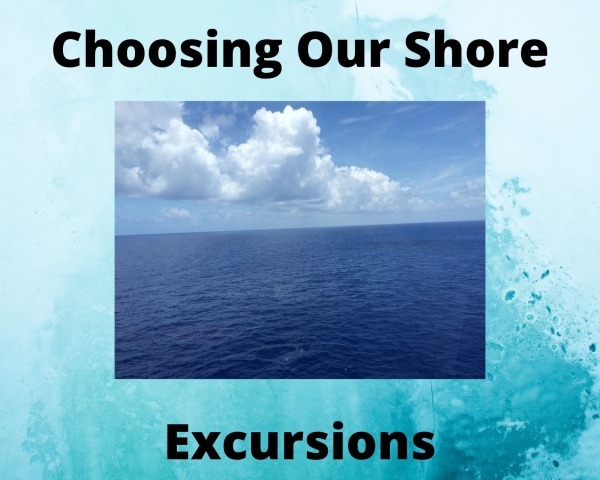 What wonders will we experience on the Wonder?
To say that my family is excited about our upcoming Disney Cruise to Alaska is a bit of an understatement. We've never been on the Wonder, only the Dream, so we're looking forward to exploring a new ship. And we've never been to Alaska!

Since this is a longer cruise than our previous one to the Caribbean, we are considering how many shore excursions to take. We have some time before we can actually book them, but we held a special family meeting to look at what is available so we can get a rough idea of what we might want to do. Here's our list so far!


DAWES GLACIER EXPLORER


At $264 per person, this is one of the pricier options we looked at, but it sounds amazing. Guests take a high-speed boat directly from the Wonder to get close-up views of Endicott Arm Fjord. It sounds breathtaking, but I also know you can see quite a bit of the fjord from the deck of the ship itself.


MUSHER'S CAMP AND S'MORES ROASTING ADVENTURE


This is at the top of our list, and we plan on doing this one unless we get sold out. Imagine traveling to a musher's camp where your job is to help socialize husky puppies by playing with them! But wait – when you're done, you get to roast s'mores! And there is a nature hike you can take to help burn off those calories. Plus, at $129 per person, this is one of the more affordable excursions we looked at.


HISTORIC GOLD PANNING ADVENTURE AND GOLD CREEK SALMON BAKE


Panning for gold as a family? Sounds great! We've done this before at a local museum (the Autry Museum of the American West) but being able to do this in Alaska just sounds like too much fun to pass up. Add to that the feast that follows, featuring Alaskan salmon and many other options for those who don't like salmon, like my daughter. At $119 a person, this is a great deal.

And just in case we get sold out of this one, we can choose to book the Historic Gold Mine and Panning Adventure without the salmon bake for $79 a person. In that case, we would go back to the ship to eat.


BY THE SEA WILDLIRE AND SIGHTSEEING CRUISE


This is something we think our entire family would enjoy, priced at $144 a person. This is during the Wonder's stop in Ketchikan. A three hour tour (I dare you not to sing the them to Gilligan's Island right now) brings you up the coast, where guests may catch glimpses of bald eagles.


ALASKAN FAMILY FUN AND EXCLUSIVE LUMBERJACK SHOW


This one is my daughter's pick. Another Ketchikan excursion, families visit a village carving center and learn all about totems. Then, we can visit a totem park. Afterwards, guests are treated to a lumberjack show. It's $169 a person.


KNUDSON COVE SALMON FISHING


There is no way the men in my family are going to want to go all the way to Alaska and not do some fishing! At $265 a person, this is one of the most affordable fishing excursions listed by Disney.


Which shore excursions will we actually book? Stay tuned…


Have you sailed with Disney Cruise Line to Alaska? What shore excursions did you participate in? Share your thoughts in the comments or on Facebook or Twitter!
Did you like this article? Make sure to share it with your friends! Check below for easy ways to share!  
Want to visit a Disney Destination? Contact The Magic for Less Travel for more information and a free, no-obligation quote.

Incoming search terms:
https://www themouseforless com/blog_world/choosing-alaska-shore-excursion/
disney cruise alaska excursions
disney cruise which port adventures for alaska
disney port adventures alaska