This post may contains affiliate links for your convenience. If you make a purchase after clicking a link we may earn a small commission but it won't cost you a penny more! Read our full disclosure policy here.
Chip 'N' Dale's Harvest Feast at the Garden Grill Restaurant is located in Epcot's Future World.  The food is served family style, which makes it more relaxing than a buffet.  As far as character meals go, I've found the Garden Grill to be a favorite with character interaction and food.  I chose the Garden Grill for my first solo character dining experience, and I loved it!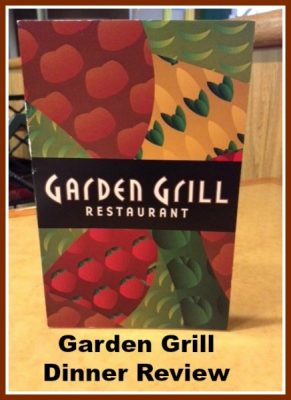 Atmosphere and Characters
The Garden Grill is on the top floor of The Land Pavilion and overlooks part of the Living with the Land attraction.  The restaurant slowly revolves and that changes scenery throughout the meal for diners.  The seating on the lower level is booth seating, and the seating on the upper level is table and chairs.  I've sat on both levels, and prefer the booths because they are closer to the changing scenes.  I had a table for this meal.  I was still able to get a peek inside the farmhouse from Living with the Land as the restaurant revolved.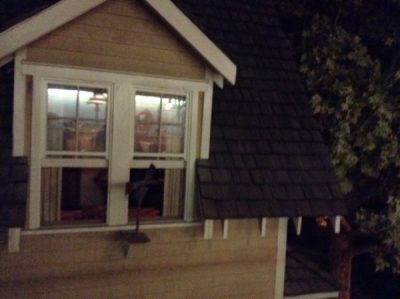 Farmer Mickey, Pluto, and Chip 'N' Dale are the regular characters here.
The characters do not have Cast Members accompanying them, so as a solo diner I asked my server to take one photo and I did selfies for my remaining photos.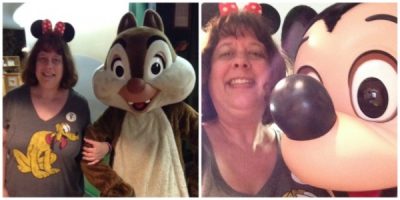 I wasn't sure what to expect as a solo diner, and the character action was incredible!  Each character coaxed me to take multiple selfies and visited my table several times.  Chip sat down at my table and we shared dessert time together!  You're never too old for fun with characters.  Solo character dining was a blast!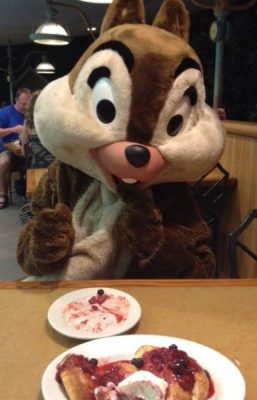 The Food
Diners are greeted with a Mickey setting on the table, a whimsical touch to the dinner!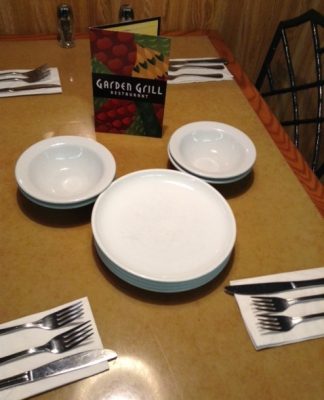 Warm rolls were accompanied with a Harvest Inspired Garden Salad.  As a solo diner, I quickly noticed that the food portions were huge and asked for smaller entrée portions.  I was told that this is the standard size of portions and to eat any amount without guilt because Disney is careful with food waste and recycles food into a power source.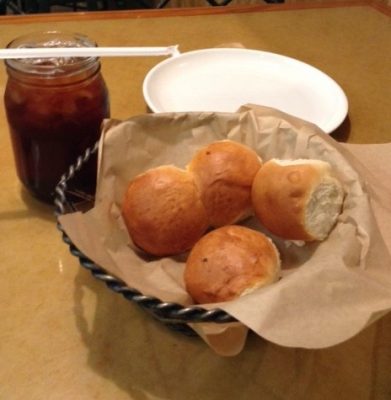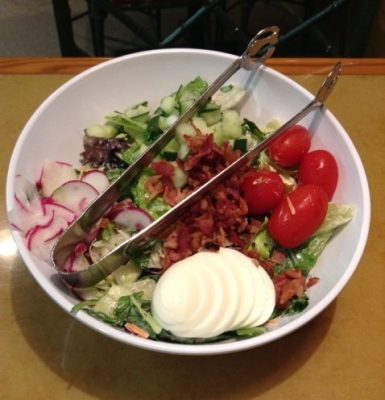 The salad had mixed greens, vegetables, an egg, and bacon crumbles.  The vinaigrette dressing was tasty, and all ingredients were garden fresh.  The restaurant uses some of the produce that is grown in the Living With The Land attraction.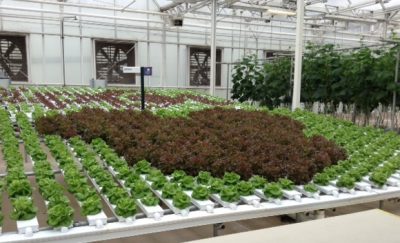 The entrée platter consisted of turkey and gravy with stuffing, pot roast, mashed potatoes, sausage with pepper and onions, green beans and cranberry sauce.  My favorites were the tender pot roast, mashed potatoes, and green beans.  All of it was good and fresh.  I was encouraged to ask for seconds of any item, but the platter was more than enough food.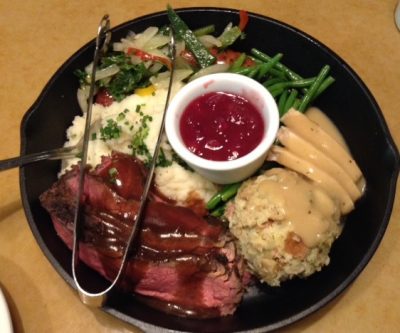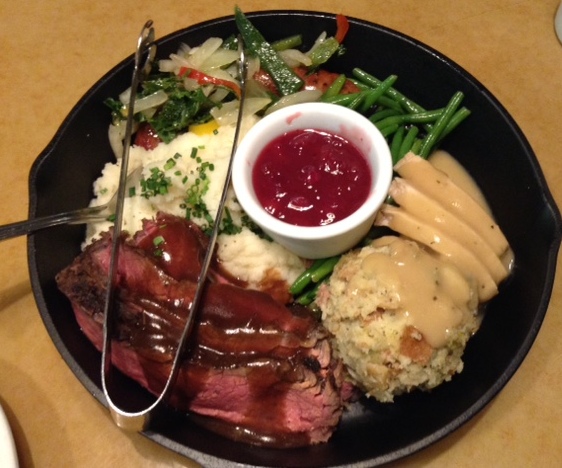 Sweet potato fries and macaroni and cheese rounded off the meal.  The fries were nicely done.  The macaroni and cheese was the standard version found in many Walt Disney World restaurants, though there were Goldfish crackers sprinkled on top.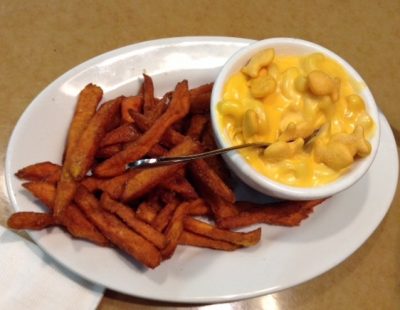 For dessert, sponge cake covered with mixed berries and vanilla flavored whipped cream provided a sweet ending to the meal.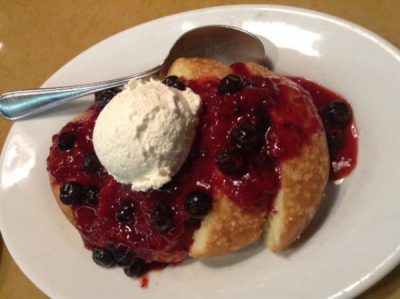 As always, the Garden Grill provided fun character interaction and fresh food.  I'd recommend this meal for all ages, whether you're a party of one or a party of many.  You won't leave hungry, but you will leave with a smile on your face and good memories.
Have you dined at Garden Grill?  If so, share your experience in a comment.
Did you like this article? Make sure to share it with your friends! Check below for easy ways to share!