This post may contains affiliate links for your convenience. If you make a purchase after clicking a link we may earn a small commission but it won't cost you a penny more! Read our full disclosure policy here.
There is so much to be said for celebrating any holiday at Walt Disney World. Standouts include the year-end Holiday Season, along with Halloween thanks to exceptional decorations around the World, and even extra-special events like Mickey's Very Merry Christmas Party.
When you consider those seasons, there is another special day that might not spring to mind when you consider holiday celebrations at Disney World. That day is Mardi Gras, and it is celebrated by a very special event at — where else? — Port Orleans Resort with the Port Orleans Annual Mardi Gras Parade!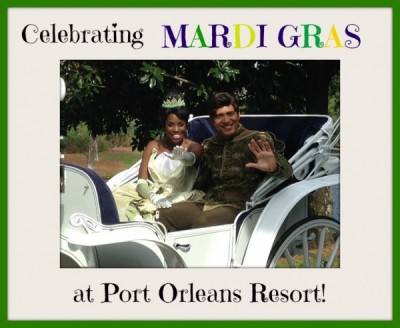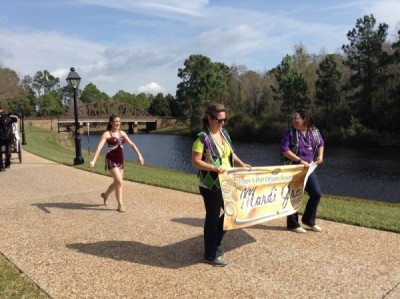 What makes this parade so special? It's put on entirely by Cast Members from the various departments at Port Orleans! From "Mousekeeping" to Merchandise and every team in between, the groups are given complete creative control over one of the resort ground golf carts to decorate for the year's given theme. Last year, the theme was "Every Day is a Holiday." This year? "Magical Music!"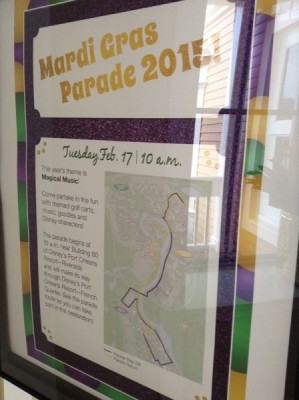 I'd love to show you the fun and creative "floats" designed by all the Cast Members! But first, I should explain… you'll see the pictures set in a few different areas around the Resort.  This was my fourth time attending the parade, and every year I try to catch it three times along the route, which goes along the Sassagoula River starting at Port Orleans – Riverside, and ends at Jackson Square at Port Orleans – French Quarter.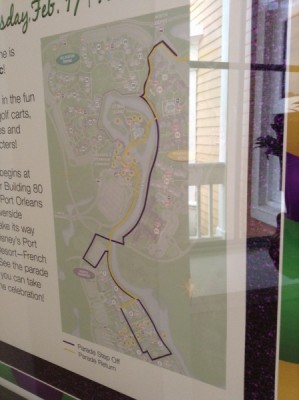 This year, some of the Disney World horses that take guests on carriage rides around Port Orleans started things up!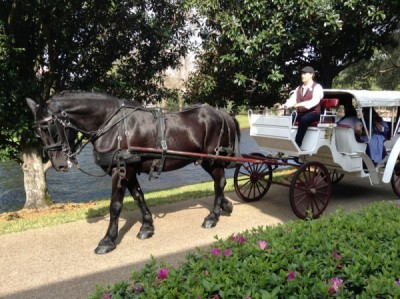 And, before we go any further, you should know that Cast Members share a TON of candy as well as Mardi Gras beads throughout the route :).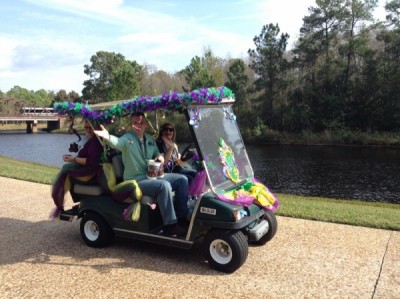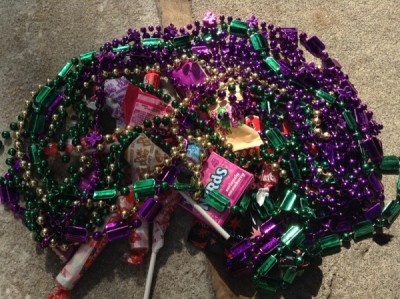 I took this Flintstones Float to be celebrating "ROCK" music. Ha!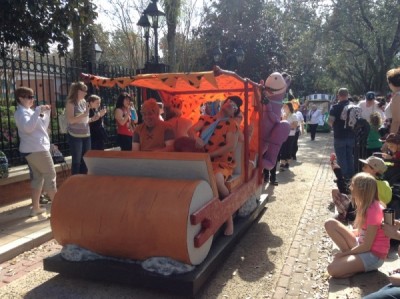 A golf cart was converted into a truck to celebrate Country Music, and the Cast Members had a blast line-dancing all along the route.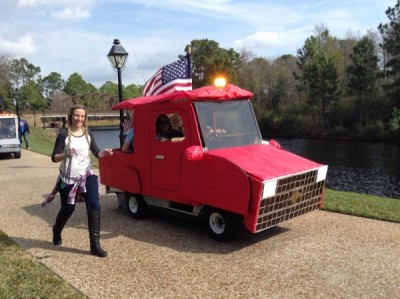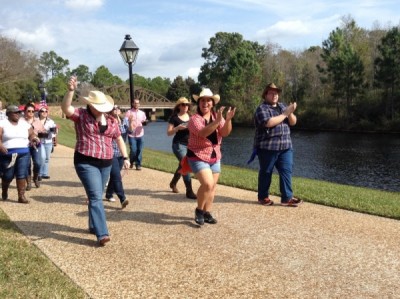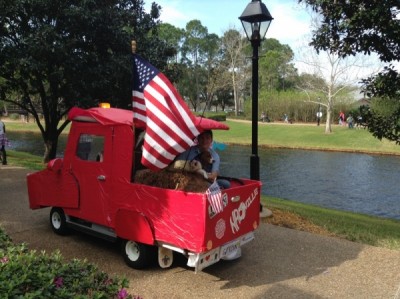 The Merchandise Team presented a salute to Disney Scores and Soundtracks.
Mousekeeping's "Pop" Float celebrated popular music throughout the decades, and brought none other than the King — Elvis! — along for the trip!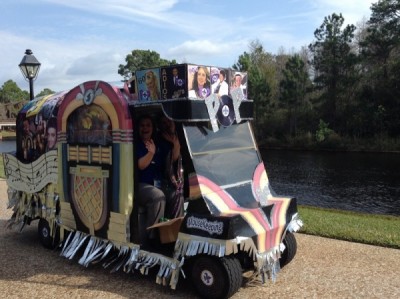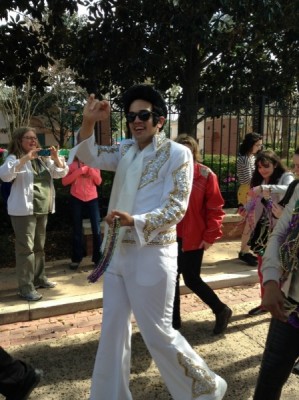 The 80s Float had so many elements that I had to see it several times to pick it all out. First off, it's a DELOREAN, which totally rocks.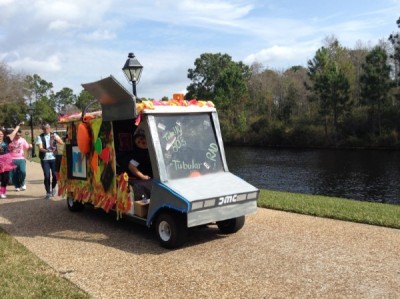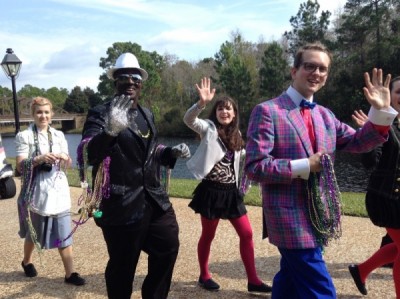 It's also a walkman!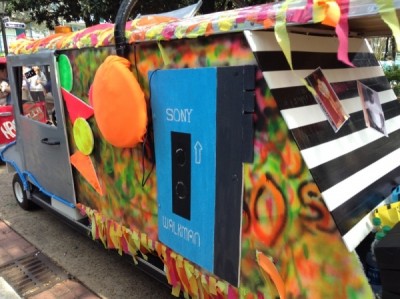 I don't know if my favorite aspect of the Disco Float was the float itself, complete with a disco dance floor…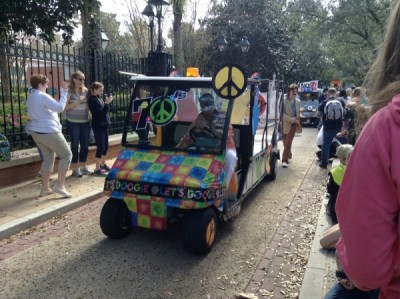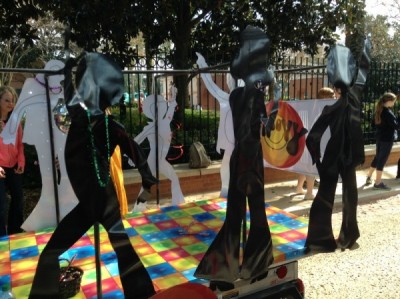 … or the completely hilarious costumes the Cast Members wore alongside it!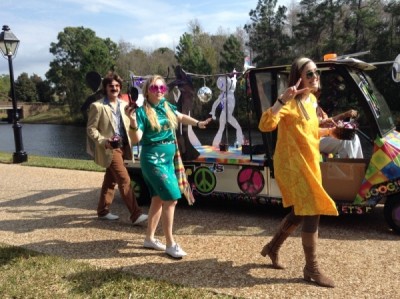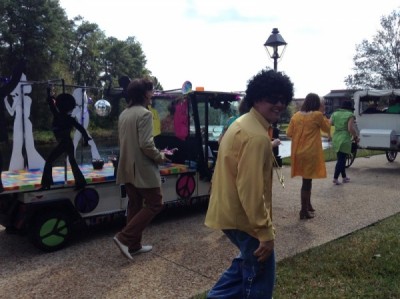 "Back to the 90s" celebrated one of my personal favorite eras.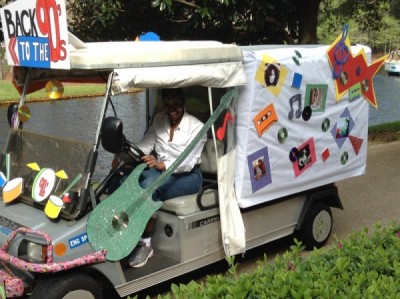 Can you spot Mickey on the "ElecTRONica" Float?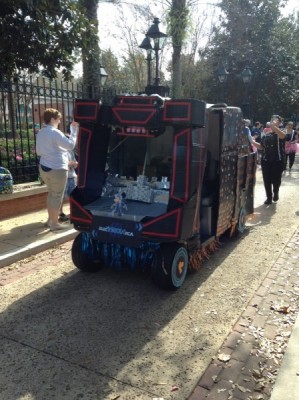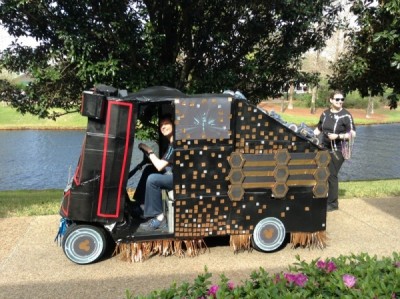 "Songs of Today" blasted hits like "Shake It Off" with help from gigantic iPods.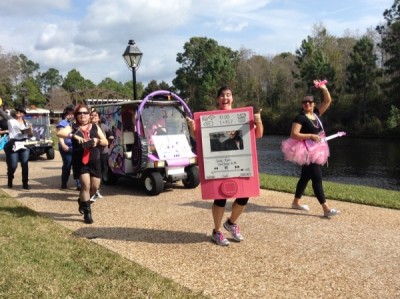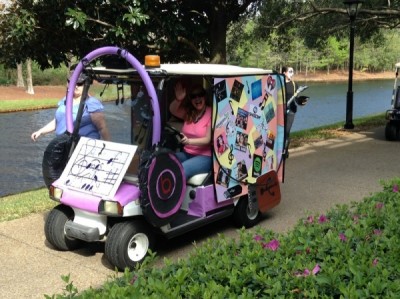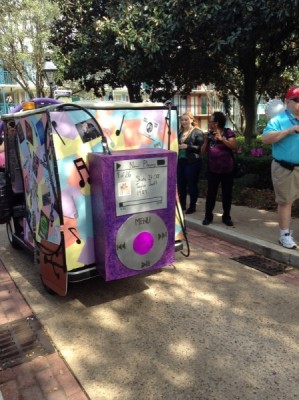 I gotta say… this KISS Float isn't something you see everyday at Port Orleans ;)!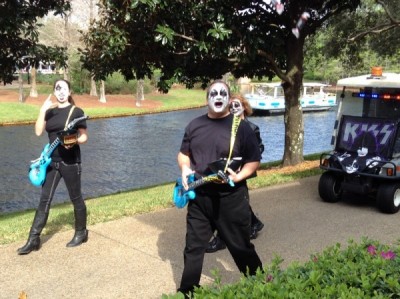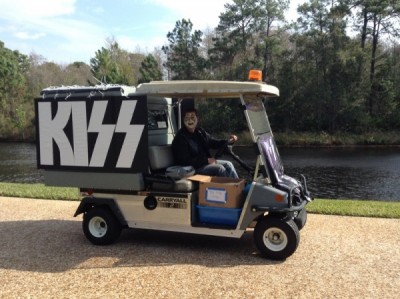 The beauty of African music was celebrated with the final float.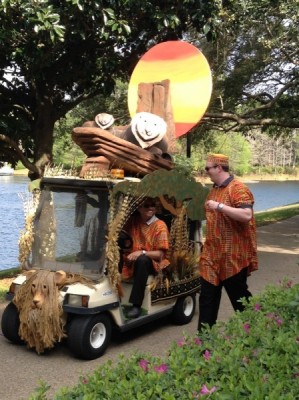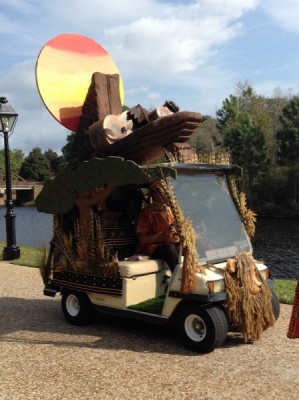 Princess Tiana is always a special guest at the Parade, having her home in New Orleans. And this year, Prince Naveen came along, too :).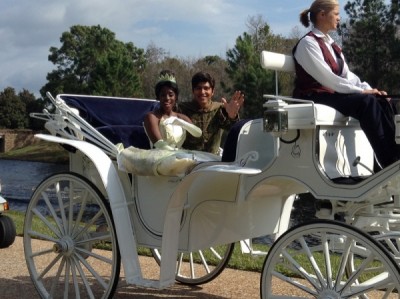 By the way, even after the parade was over, there was still lots more Mardi Gras fun to follow!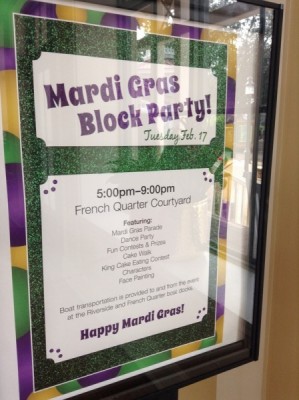 From Cast Members to guests, everyone has a great time at this charming and fun-filled parade. Speaking as a guest, I think the best part is having a chance to applaud and cheer on the Port Orleans Cast Members who make both Riverside and the French Quarter the special and magical places they are.
How fun does this parade sound? Have you ever visited during Mardi Gras and stopped to see this unique parade?