This post may contains affiliate links for your convenience. If you make a purchase after clicking a link we may earn a small commission but it won't cost you a penny more! Read our full disclosure policy here.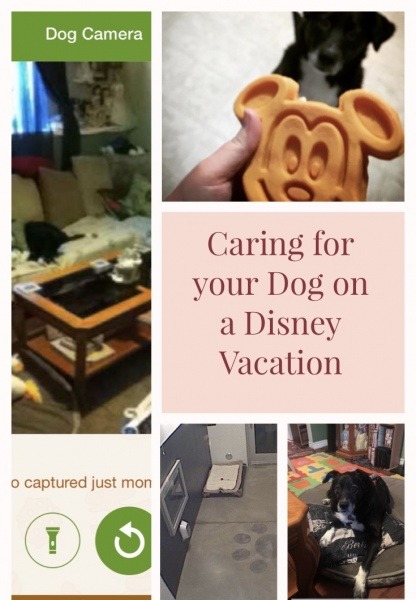 Are you a proud pup parent, who hates leaving your fur baby behind on your magical vacation? I sure am! I have some great tips on how to take care of your dog while on a Disney World vacation, as well as where to shop to spoil them!
Bring Them to Your Resort
The beautiful thing is that Disney World now allows dogs to stay at select resort hotels! If I didn't live so far away, I would absolutely love to do this. Coming back to my fur baby in my room would make a magical trip, even more magical! The only thing is I would feel bad about leaving her alone all day while I enjoy the parks. If you're able to/want to bring your dog along, the dog friendly resort hotels include;
As with anything, there are always restrictions with these dog-friendly resorts. There is a limit of 2 dogs per room, and the dog must be well behaved & leashed in public areas. The majority of the resorts do remain dog-free to accommodate guests with allergies. Keep in mind, only service dogs are allowed in the parks & restaurants.
Additionally, there is a fee to have your dog in the rooms, which ranges from $50-$75 per night.
Your furry friend will even get a Pluto's Welcome Kit, which includes a mat, bowls, a pet ID tag, disposable plastic bags, puppy pads, and dog walking maps. As well as a special "Do Not Disturb" door hanger so people know a dog is present.
Dogs are allowed to roam freely in the rooms, permitted they do not cause damage. Any damage caused by your canine friend, is subject to a room charge upon checkout.
Did you know that Disney has it's own kennel on property? Affectionately called Best Friends Pet Care, the kennel is located on Bonnet Creek Drive. They offer boarding & doggy day camp. They even offer grooming & training!
Best Friends Pet Care is considered more of a pet hotel, where your pet will enjoy a crate free stay. If your dog plays well with others, they will have a day full of fun in the doggy pool & yard with their friends. If your dog is more independent (like mine) they can enjoy the comfort of their own space, with lots of one on one attention & private walks.
Pricing ranges from $47-$109 per day. The high end, provides your dog a private room, flatscreen TV (yes, you read that correctly), PetChatz webcam, bedtime story & a Go-Home-Fresh shampoo bath if their stay is longer than 3 days.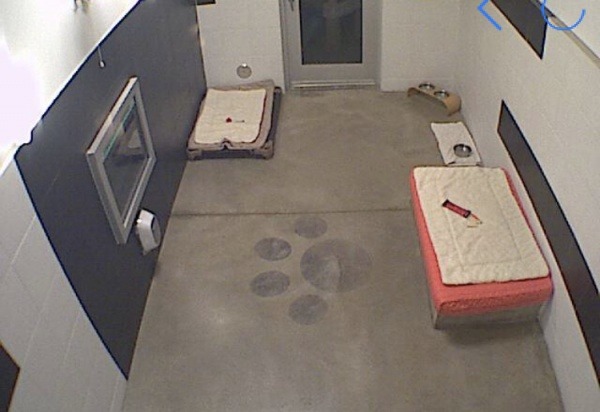 If you don't want to board them, no problem! Maybe they are staying at your resort, but you don't want them alone in the day. Just drop them for doggy day camp for just $30/day, but the cost lowers the more days you go.
I DAYDREAM about taking my dog here. Seriously-it seems like quite the spot for them to live in luxury!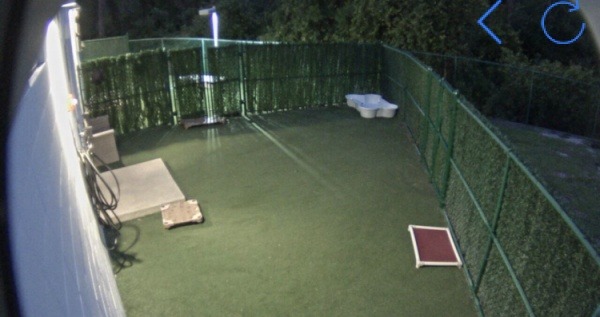 Dogsitter/Doggy Daycare
If you've left your doggy home, there's likely lots of options for in home pet sitters or doggy daycare locally. Familiarize yourself, schedule meet & greets & choose someone who best suits your needs!
While I do have lot of family who can visit Nala, my girl is a very co-dependent dog who doesn't enjoy being without her humans. She doesn't do well with other dogs, so my only option is an in-home pet sitter. On my recent trip, I had someone stay with her for the first time ever.
It was the absolute best decision. Nala was so comfortable, loves her sitter & I was at ease the entire time. At the time, Nala had some medical complications that required some extra love & care. I needed someone I could trust. My sitter did just that. I will never travel without working a sitter into my budget & plans now.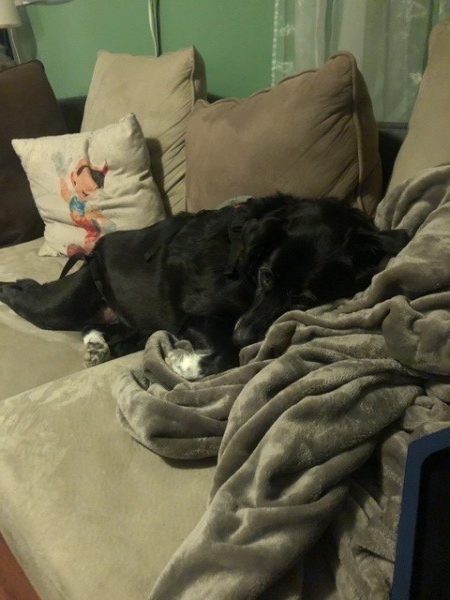 Monitor/Security Camera
Another thing you can do if you've left your dog home, set up a monitor or security camera, if you haven't already. Most of these cameras link to an app on your phone, so viewing your furry friend is right at your fingertips!!
I have an app called Dog Monitor. This is actually a free app, that I have on an old iPod & on my iPhone. They sync using bluetooth & I can see live photos of Nala! The quality is not great, but it puts my mind at ease, especially when I travel.
You could also invest in a Furbo or PetChatz, but any security camera will do the trick.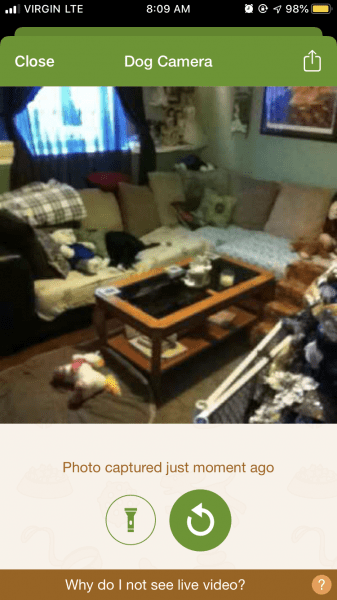 List of Helpful Friends & Family
If you have a friend, family member, or dog sitter staying with your dog, make sure you leave a list of helpful friends & family who can help, should your main sitter become sick or need assistance. It always helps to have a backup plan!
Leave Something with Your Scent
Leaving a shirt, sweater or pillow with your scent, can really help ease any anxiety your dog may have. Make sure it's something you've worn recently or frequently, and lay it on their dog bed!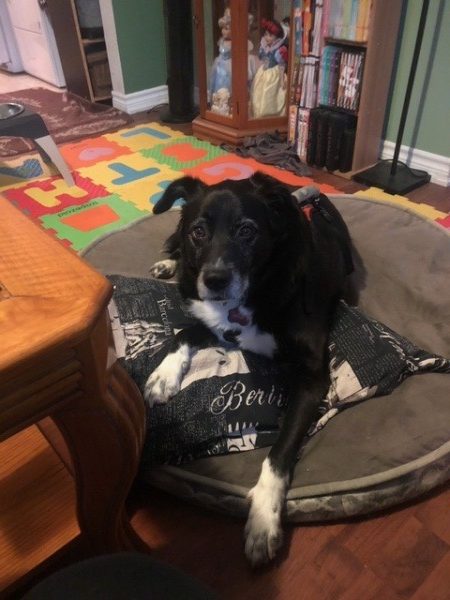 Shopping Time!
Ok, now that your dog's care is taken care of while you're away, lets talk about places to shop to spoil your dog while at Walt Disney World!
Happy Hound
Located in Disney Springs, this specialty store is full of bandanas, outfits, toys, leashes & personalizable tags, there's something for every pup here! You will find Disney & non-Disney themed things at this store.
Disney Tails
At the Marketplace Co-Op in Disney Springs, you'll find a wide assortment of all things Disney for your dog! I've bought Nala the Mickey Waffles & Mickey Bar toys here. You can also get leashes, other toys, food bowls & so much more.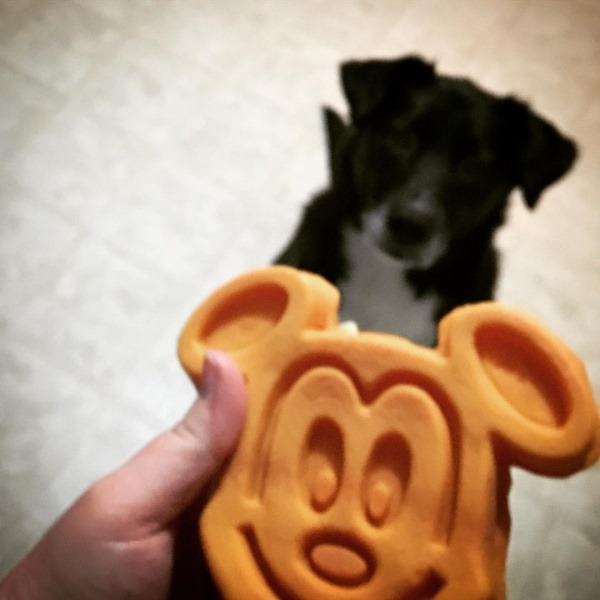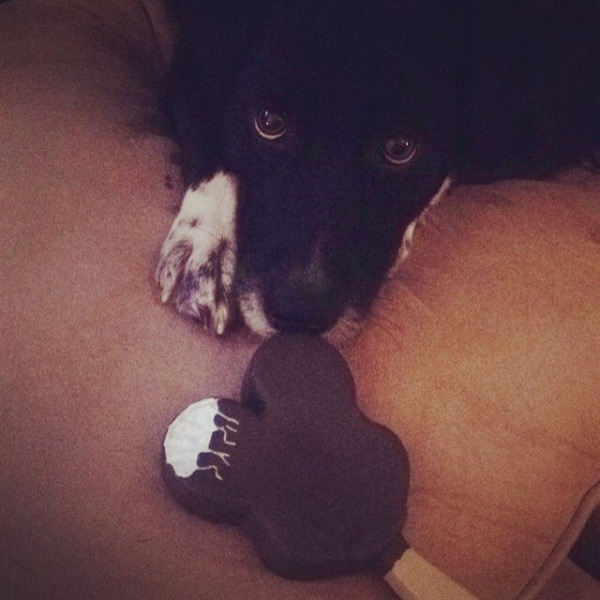 Throughout the Parks
Almost everything you can get at Disney Tails, you can also grab at various stores throughout the parks. When you see something that grabs your eye, pick it up for your fur baby!
Character Warehouse
At the outlet mall, you may also luck into a dog toy at the character warehouse! Or, you might find a normal stuffed toy to bring back to your dog. That's what I did on my recent trip! Nala already had all the toys from Disney Tails, so I found a cute stuffie that she enjoys, and it only cost about $4!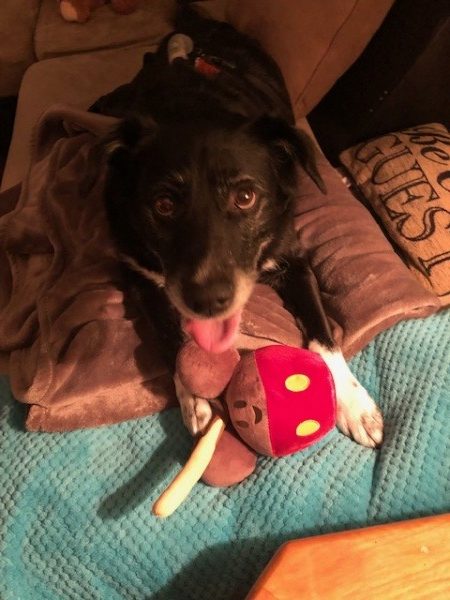 Those are my best tips for caring for your dog (or any four legged babies!) while on your Disney vacation. If you're anything like me, it's the only hard part about going away. Knowing that my girl is in good hands, and spoiling her while I'm on my trip keeps me at ease & my heart happy to bring her home something. My trip toys are always her favorite toys, because she loves that it means her mom remembered her! Our furry friends are part of the family. There are so many options to make sure your dog is well loved while you enjoy your stay.
What tips do you have for caring for your dog while you're on a Disney vacation? Let us know in the comments or on Facebook or Twitter!
Did you like this article? Make sure to share it with your friends! Check below for easy ways to share!  
Want to visit a Disney Destination? Contact The Magic for Less Travel for more information and a free, no-obligation quote.

Incoming search terms:
https://www themouseforless com/blog_world/caring-for-your-dog-on-a-disney-vacation/
https://www themouseforless com/blog_world/caring-for-your-dog-on-a-disney-vacation/#:~:text=There is a limit of allowed in the parks & restaurants