This post may contains affiliate links for your convenience. If you make a purchase after clicking a link we may earn a small commission but it won't cost you a penny more! Read our full disclosure policy here.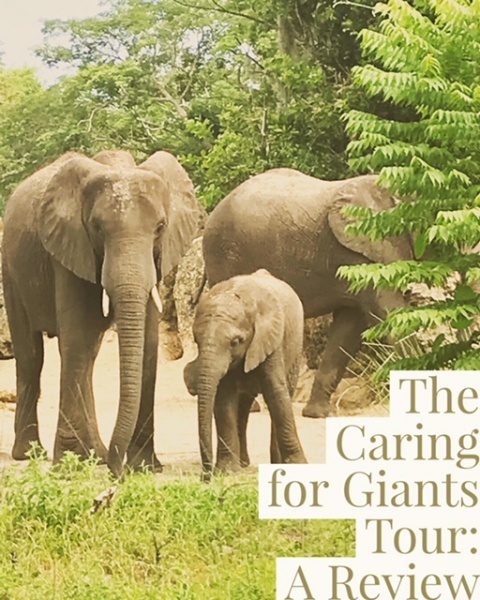 I've been going to Walt Disney World for over 20 years now, and I consider myself to be a veteran park goer. I'm always looking for new experiences that I haven't seen before, and behind the scenes tours are one of my favorite was to experience something new! I recently surprised my mom, an animal lover, with the Caring For Giants tour at Disney's Animal Kingdom, and we had a blast. Here, I'm bringing to you my review of this tour.
OVERVIEW
This tour is nice and short, coming in at one hour long, which was a really nice addition to our Animal Kingdom day without eating up the entire morning or afternoon. There are time slots every hour on the hour from around 9:00 a.m. to 4:00 p.m.; we had some morning plans, so we picked the 4:00 p.m. tour, which worked out great. The tour is $30/per person, and Annual Passholders get a discount, as well! We were asked to meet at the tours booth next to Kilimanjaro Safaris about 10-15 minutes before our tour start time to check in. We received our nametags (which were made from 85% elephant poop!), got the rundown on the tour, and waited to begin. The tour picks up and drops off at this tour booth.
THE CARING FOR GIANTS TOUR
We embarked promptly at 4:00 on the nose, and headed straight backstage. We chatted with our Cast Member escort who showed us the backside of Festival of the Lion King, pointed out a special hidden Mickey only visible from backstage, and dropped us off at our air-conditioned mini bus. We were driven about 10 minutes down the road to the elephant viewing area, located on the backside of the elephant space (we could see the Kilimanjaro Safari tour vehicles driving by in the distance). We were asked not to take any photographs or videos until we arrived at the elephants, but got to learn about the housing and feeding for different animals.
We navigated a few steps up to the elephant viewing area, which was about 20 feet from the elephants. We were encouraged to take pictures and videos and ask lots of questions. Our group was only 3 people, so it was a relaxed, very informal experience, which we really enjoyed.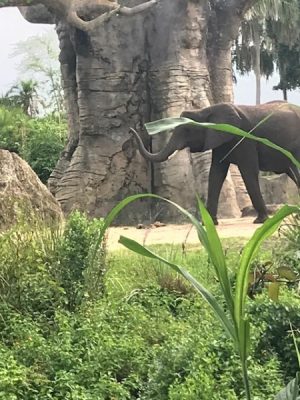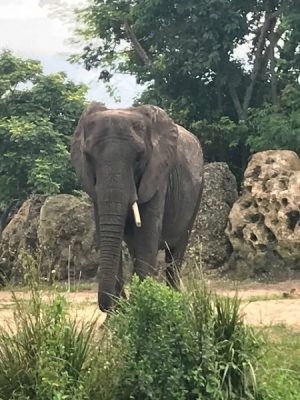 We started off by learning all about the 10 elephants on property. We learned who was who in the herd, and got to see the matriarch, Rafiki, establish dominance. We learned about the different family trees, ages of the elephants, and more. It was extremely exciting to watch the elephants interact with one another, and to watch them from so close up.
We also learned all about the extensive training that the elephants go through in order to be cared for by humans (did you know that elephants love getting pedicures?). And yes, we got to watch baby Stella play!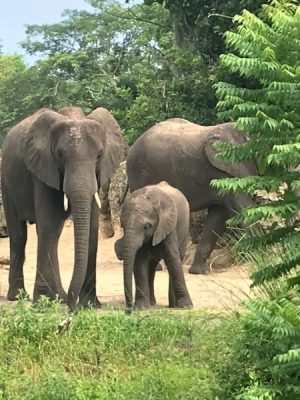 We were then escorted to the other end of the elephant viewing space to learn about different ways to protect elephants. We were able to ask questions, and were given guidance on how to contribute once the tour was over. A bonus: all proceeds of this tour go to animal conservation efforts, so you can feel good about your tour!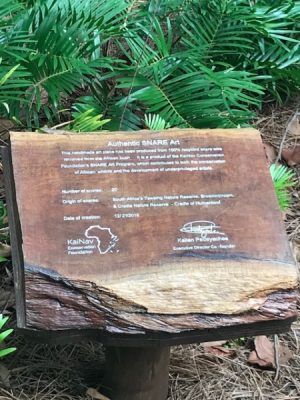 SUMMARY
My mom and I agreed that, though short, the Caring for Giants tour was comprehensive and exciting. We enjoyed learning about elephants in Disney's Animal Kingdom and back home in Africa, and we found the discussion on foot care to be fascinating! We also enjoyed the opportunity to learn more about conservation efforts, and how we can help out the elephants after the tour concluded. I would recommend this tour to any animal lover who has an hour to spare on their next Disney vacation!
Have you taken the Caring for Giants Tour before? What were your thoughts? Let us know in the comments, or on Facebook or Twitter.
Did you like this article? Make sure to share it with your friends! Check below for easy ways to share!
Want to visit Walt Disney World? Contact The Magic for Less Travel for more information and a free, no-obligation quote.