This post may contains affiliate links for your convenience. If you make a purchase after clicking a link we may earn a small commission but it won't cost you a penny more! Read our full disclosure policy here.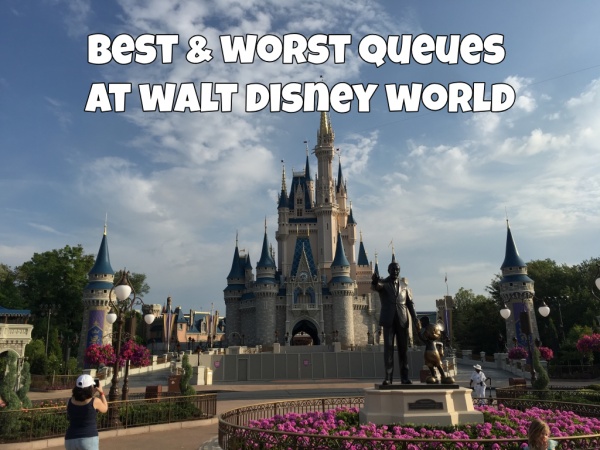 Summer is one of the busiest times of year at Walt Disney World Resort. It make sense, the kids are off school, the weather is warm, it's the perfect time for vacation. The thing about Orlando is that it tends to be a little too warm. The heat in Florida is unavoidable, but there are ways to limit your time outdoors.
You're going to spend time waiting in lines during your trip to Walt Disney World no matter what. You can beat the heat by choosing rides that have indoor queues.
Here's a look at the best and worst queues to wait in at Walt Disney World in the summertime.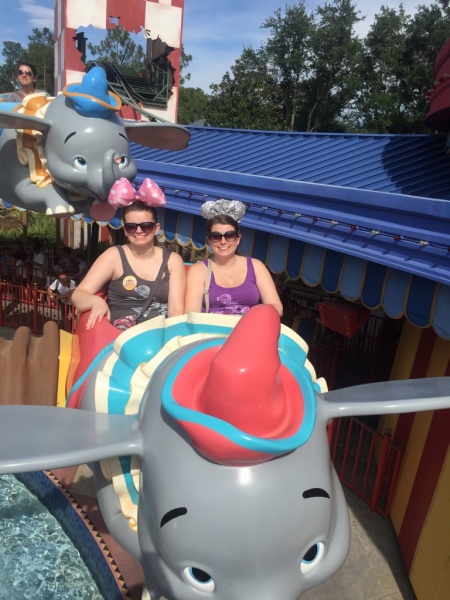 Best queue: Dumbo
This queue is wonderful for kids and adults alike. Instead of standing in line for your wait, there's a play area for the kids and benches for the adults while they wait. You're giving a buzzer that will light up when it's your time to head to the ride.
Honorable mentions:
Space Mountain: Line is indoors, but can be stuffy inside.
Pirates of the Caribbean: Inside queue and there's usually a mysterious breeze inside.
Worst queue: Tomorrowland Speedway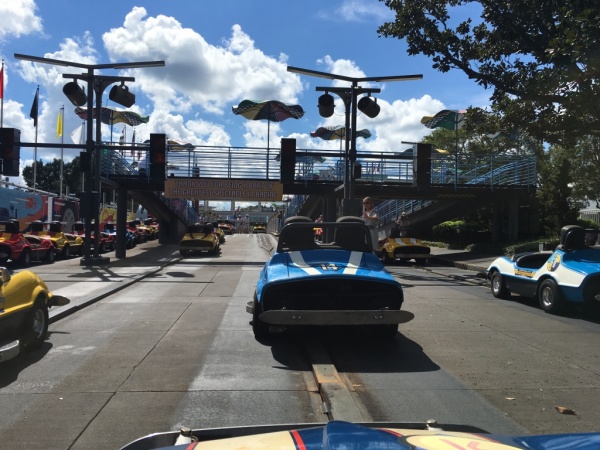 There's only one tiny section that has shade. And it's extra hot because of all the running cars. And don't forget about that exhaust smell.
Honorable mentions:
Seven Dwarfs Mine Train: Now the queue area close to the ride is nice, there's interactive elements for the kids. But since this ride almost always has the longest wait time at the Magic Kingdom, you'll be spending most of your time waiting in the sun.
Barnstormer: Zero sun protection for a ride that's less than 60 seconds long.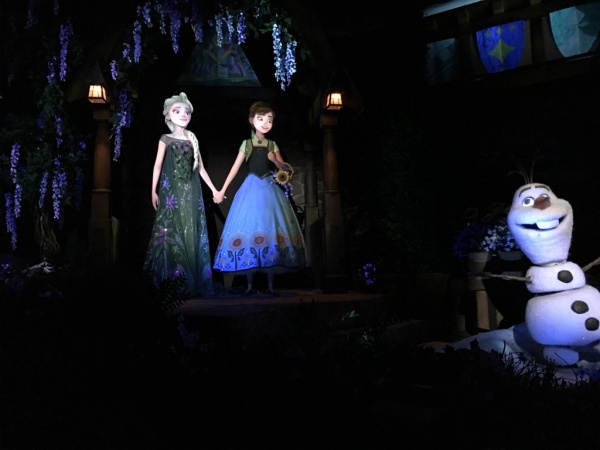 Best queue: Frozen Ever After
Hidden from the sun's rays, this line also has a nice breeze inside as if Elsa dusted the area with her ice powers. It's also well-themed making you feel like you've stepped into Arendelle.
Honorable mentions:
Soarin' Around the World: Inside, but The Land tends to be a little stuffy.
The Gran Fiesta Tour: Inside the Mexico pavilion and generally a short wait.
Worst queue: Spaceship Earth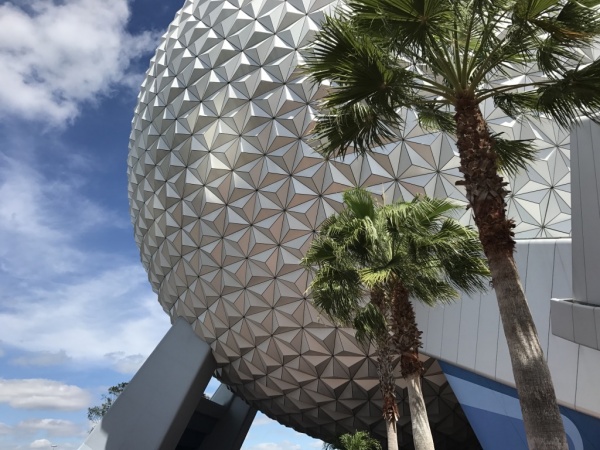 You're outside. And the line just winds around and around. No much change of scenery.
Honorable mentions:
Honestly, there aren't any. Most of Epcot's lines are covered. Go Epcot!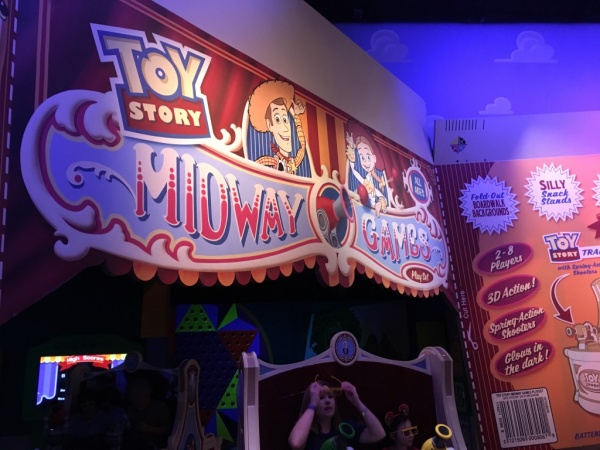 Best queue: Toy Story Mania
You get a break from that Florida heat. And you're transformed to the size of a toy! Fun and a breather from the weather.
Honorable mention:
Star Tours: You're inside! And you're about to go to a galaxy far, far away.
Worst queue: Rockin' Roller Coaster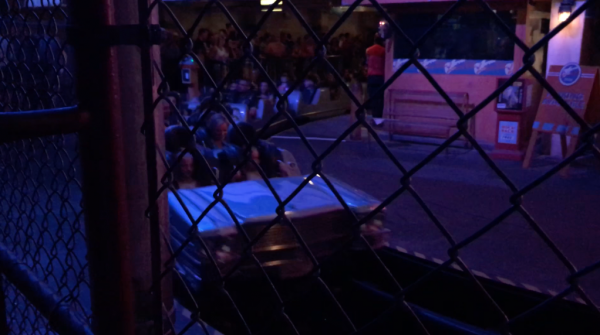 On a busy day, you're going to spend the bulk of your time waiting outdoors. It somehow always feels a bit warmer down Sunset Boulevard. Maybe that's where it gets its name?
Honorable mention:
Tower of Terror: Also on Sunset Blvd., this is a slow moving outside line. I do think it's worth it for the breeze you get when your elevator opens at the top of the Hollywood Tower Hotel.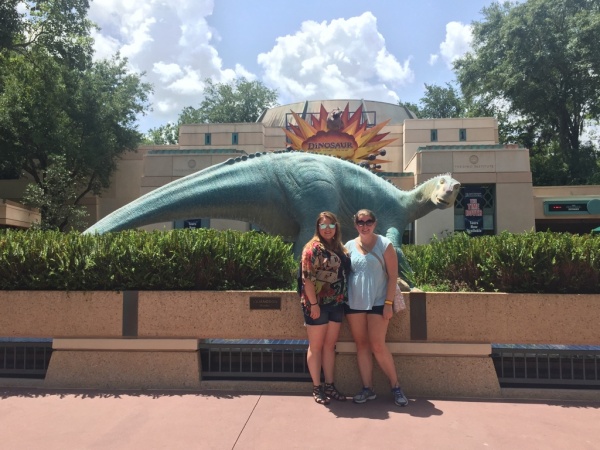 Best queue: Dinosaur
Generally a shorter line, you're inside and move into several different areas. An added bonus, the ride itself is actually a little cold.
Honorable mention:
Expedition Everest: You're outside but most of the time you're in shade. And you can heard your soon-to-be screams about every 30 seconds.
Worst queue: Kilimanjaro Safari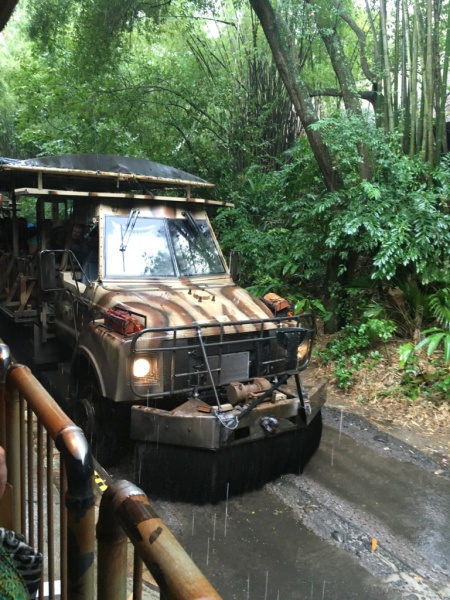 One of the best rides in all of Walt Disney World, this queue is gonna make you work for it. It's hot and sticky. And when I say hot, it's Animal Kingdom hot. Somehow, someway this park tends to feel warmer than the others.
Honorable mentions:
Navi River Journey: Mostly outdoor queue and you're going to be waiting a long time. Because Avatar. Duh.
Avatar: Flight of Passage: See above.
What do you think? Do you agree with this list? Share in the comments, or on Facebook or Twitter.
Did you like this article? Make sure to share it with your friends! Check below for easy ways to share!
Incoming search terms:
https://www themouseforless com/blog_world/best-worst-queues-summer-walt-disney-world/
Disneyworld indoor lines