This post may contains affiliate links for your convenience. If you make a purchase after clicking a link we may earn a small commission but it won't cost you a penny more! Read our full disclosure policy here.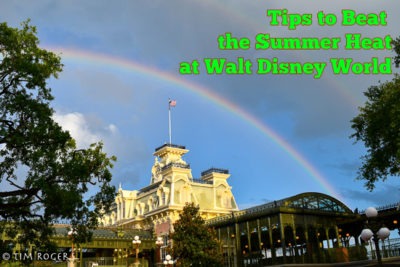 For most people, and during most times of years, one of the aspects of a Disney vacation is that you are experiencing warm weather. If you are coming from a spontaneous blizzard in early March, that warmth might be as much a draw as Flight of Passage, but over the summer, it is definitely something visitors should think about and prepare for ahead of time.
Last year, I took a family trip to Walt Disney World in July. While we knew it would be hot, I wasn't completely prepared for how much hotter it was than some other trips we have taken (I just went in May, and even though that was a hotter than normal May, it was nothing like July). With that experience in mind, I wanted to pass along some tips for those who are heading to Walt Disney World in any of the warmer months, but especially in the prime summer heat.
Tip 1: Get your cooling aids in advance
Whether it is portable fans, misters, cooling towels, or anything else, odds are that any of these items will be cheaper at home than they will be in the parks. Thinking of what you might need and bringing it can save money, time, and make sure you are ready to go right when you get there.
If you are buying from Amazon, you can also use our link to help support the site!
Tip 2: Bring clothes to keep you cool, and pack extra
I have recommended before that people buy new socks for a trip to Disney just for the amount of walking. However, something else to think about here is what kind of clothes you are bringing. We have found that the moisture wicking clothing (the kind of a lot of athletic wear) can really be beneficial with the combination of humidity, thunderstorms, and water rides. Socks, underwear, shirts, and anything else you think might be useful can help here.
Also, don't assume that less is better – my high school band director wore a long sleeve shirt every day outside no matter what the temperature, because it kept his skin from the sun and "cotton breathes." If you have a light complexion or burn easily, a baseball tee might keep you cooler than a tank top, even in the summer heat at Walt Disney World.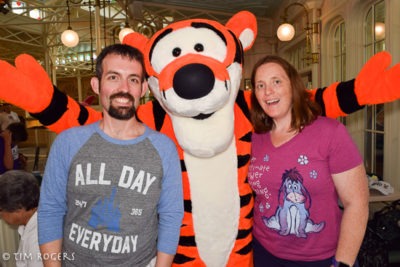 On top of that, if you have room, bring clothes to plan on changing mid-day. Summers can be draining, and anything you can do to feel refreshed can be a great asset. Speaking of that…
Tip 3: Take Breaks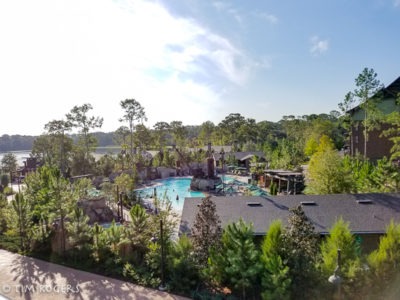 No matter when you decide to arrive at the parks (more on that in a minute), make sure you plan on taking breaks throughout the day. If you are staying on site, a great way to do that could be going back to your resort and spending some time in the pool. However, you have a lot of options outside of that.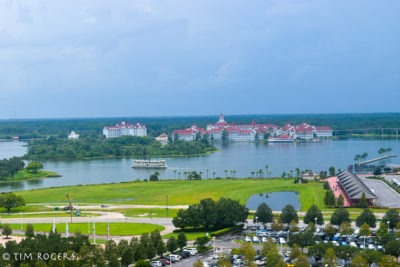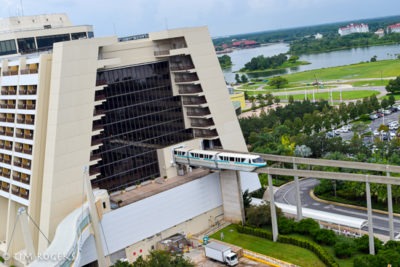 Doing anything to get out of the park (and into the AC) could help refresh you for the day. If you are in the Magic Kingdom, this could be heading to one of the Monorail resorts for lunch or just to visit. In Epcot or Disney's Hollywood Studios, the Boardwalk and Beach/Yacht Clubs are a short walk or boat ride away. At Disney's Animal Kingdom, the Animal Kingdom Lodge is only a short bus ride or drive away as well. All of these resorts have great restaurants, fun décor, and more.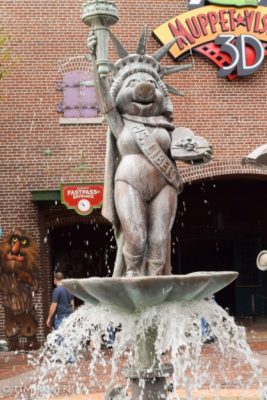 Even if you don't want to leave the park you are in, you can still take a break. Finding a show in the AC, having a sit down meal for lunch, or finding a secluded corner can help get you away from the sun and the people.
Tip 4: Arrive Early and Stay Late
Everyone has their own preferences or philosophy in how to approach touring the parks. Whatever your inclinations in general, if you are going in the heat of the summer my advice is to arrive early, stay late, and leave in between.
One of the blessings of the summer months is that the extra daylight and the anticipated crowds means Disney typically offers the longest operating hours of the year. That means you can easily get a few hours of touring in before lunch, head away for a few hours, and still get a couple of quality hours after dinner. If you do this you will avoid the hottest part of the day when the most people are there, and also "force" yourself to listen to Tip 3 (take a break).
Tip 5: Maximize your AC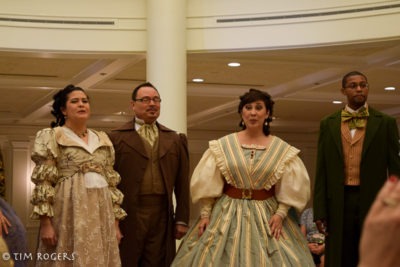 If you listened to the past few tips, you are already well on your way to this one, but it doesn't stop there. Really think about when you plan to do things and make sure you are giving yourself some time to cool down. This could be waiting in a queue that is mostly inside (like Soarin' or Space Mountain) watching a show with a short wait (like Muppetvision 3D or the American Adventure), having a mid-day ADR – especially for a character meal, doing a walk through (like Walt Disney Presents, or many of the World Showcase pavilions) or just shopping. You'll be able to see more of what Walt Disney World has to offer, and also give yourself more energy for the day.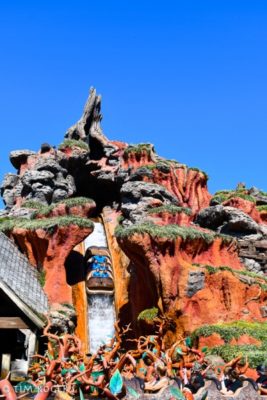 Tip 6: Hydrate!
This goes without saying, but I'm going to say it anyway – you need to really really hydrate. Even if you are from a place with hot weather, mid-summer in Florida is really a whole different thing. I'm from Texas, where we routinely top 100 degrees for many days in a row, but the humidity isn't as bad and I'm not walking 20,000 steps outside every day at home.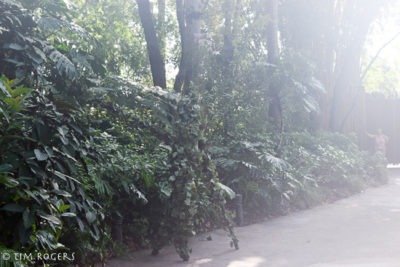 Any Disney location with a fountain soda machine will give you a cup of water for free. You can also bring in a reusable water bottle to use throughout the day. If you aren't a fan of the taste of central Florida tap water, then I would suggest bringing a pack of the mix in flavorings from home or getting a big pack of bottled water to keep in your hotel room and bring with you – and if nothing else you can buy bottled water in the parks and the Joffrey's locations are usually a little cheaper.
Going to Walt Disney World can be great – and for many it can really be the only time you can go anyway. Take advantage of the extended park hours and all the special limited time opportunities Disney has to offer, but don't forget these tips to keep you going strong against the summer heat at Walt Disney World through your whole trip. And don't forget your sunscreen!
What tips do you have about traveling in the summer heat? Let us know in the comments or on Facebook or Twitter! 
Did you like this article? Make sure to share it with your friends! Check below for easy ways to share!
Want to visit the Walt Disney World Resort? Contact The Magic for Less Travel for more information and a free, no-obligation quote.