This post may contains affiliate links for your convenience. If you make a purchase after clicking a link we may earn a small commission but it won't cost you a penny more! Read our full disclosure policy here.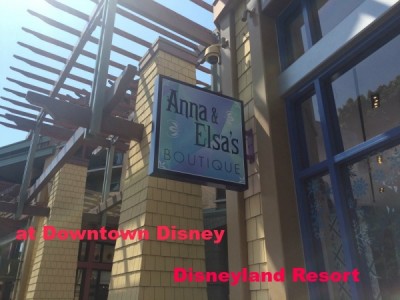 Welcome to Anna and Elsa's Boutique!
For a while, I had been curious about the new Anna and Elsa's Boutique in Downtown Disney, here at the Disneyland Resort. I had heard about it when it first opened, taking over the space formerly occupied by Studio 365. On a recent park free day, I decided to check it out.
Anna and Elsa's Boutique is more than just a shop, although there is plenty of Frozen merchandise for sale here. It's a makeover location, much like the insanely popular Bibbidi Bobbidi Boutique at both Disneyland and Walt Disney World.
However, here, the makeovers are themed to the two stars of Frozen, Anna and Elsa. In general, this location keeps the same hours as the rest of Downtown Disney. Girls and boys from the ages of 3 to 15 can get made over to look like their favorite Frozen characters. (The age range makes this a great spot for families with kids who are too old to participate in the Bibbidi Bobbidi Boutique, where the age limit is 12.)
The least expensive package is priced at $34.95, and reservations are strongly encouraged. Children must be accompanied by an adult 18 and over for the entire makeover process. (In other words, no, you can't leave your kids here and pick them up later.)
The five "looks" offered currently are:
Elsa (with a hairstyle based on her coronation and a blue streak)
Anna (with a hairstyle resembling her coronation look and a green streak)
Olaf for Girls (with an Olaf inspired hair style and a top hat)
Olaf for Boys (snow frosted hair)
Cool as Ice (hairstyle includes your choice of color streak)
Of course, if you don't have a reservation, you are still welcome to come in and shop. A statue of Olaf greets you once you arrive.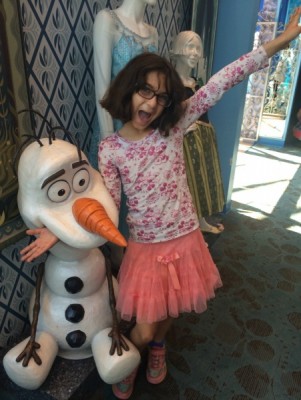 Olaf and one of his biggest fans
If you'd like to complete your look with a Frozen dress and didn't bring one from home, have no fear. The Boutique would be happy to sell you one. Once you buy it, your little Queen or Princess can change into it in a cute dressing room. The exterior of the dressing room serves as a great backdrop for "after" photos.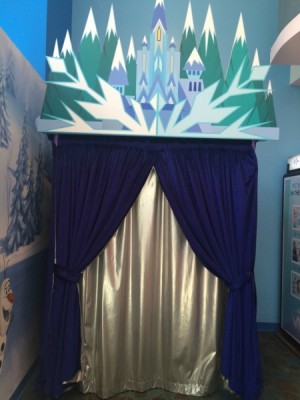 changing room -oooh, it's so shiny!
If you're feeling a little more casual, perhaps an Elsa emblazoned T-shirt is more your thing: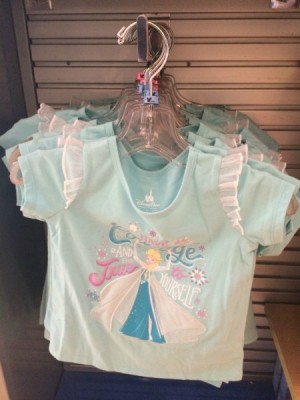 Elsa T-shirt for sale
Of course, you don't need an entire costume to go with a makeover. You might chose one of these sparkly diamond celebration Minnie ears, which go perfectly with the Frozen theme.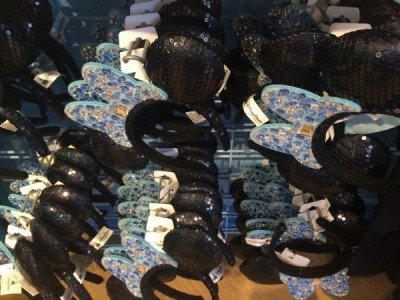 Diamond celebration Minnie ears
The merchandise for sale at Anna and Elsa's Boutique isn't limited to apparel. Here you can find pretty much anything Frozen – including Christmas tree ornaments, pillows, dolls, toys…there's a whole of of Frozen stuffed into this relatively small shop.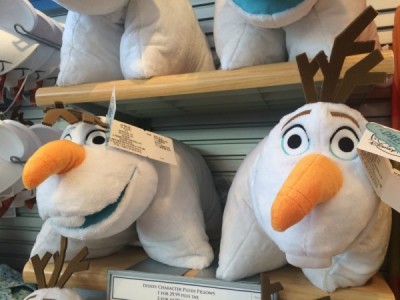 Olaf pillow pets
Whether you've booked a makeover or simply want to buy something for that little Frozen fan in your family, Anna and Elsa's Boutique is a great choice.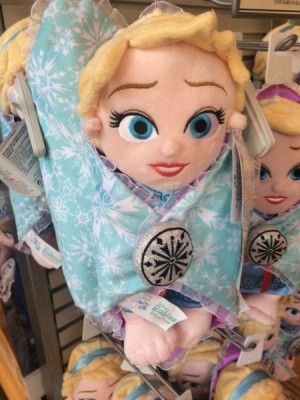 Have you participated in Anna and Elsa's Boutique at Downtown Disney? What were your thoughts of the experience? Share in the comments.
Incoming search terms:
boutique finds great savings new every day kids winter up to 70% off Filters
boutique finds great savings new every day powerful up to 70% off Filters
boutique finds great savings new every day pabel up to 70% off Filters
boutique finds great savings new every day olive juice up to 70% off Filters
boutique finds great savings new every day made it up to 70% off Filters
https://www themouseforless com/blog_world/anna-and-elsas-boutique-downtown-disney-disneyland/
boutique finds great savings new every day kids dresses up to 70% off Filters
boutique finds great savings new every day fun up to 70% off Filters
boutique finds great savings new every day disney frozen up to 70% off Filters
boutique finds great savings new every day bella breeze up to 70% off Filters