This post may contains affiliate links for your convenience. If you make a purchase after clicking a link we may earn a small commission but it won't cost you a penny more! Read our full disclosure policy here.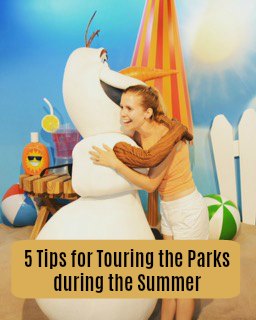 We recently spent 5 days at Walt Disney World during the first week of August, and as you'd expect, it was hot! Fortunately for us, it rained a significant portion of this trip, so we were able to stay relatively cool, but being a summer Disney-goer, I know how powerful the Florida sun can be in the dead of summer! I take an annual birthday trip to Walt Disney World during the last week of July/first week of August, so I've experienced the summer heat enough times to have come up with a game plan for touring the parks. Here, I'm bringing you my top 5 tips for staying cool while touring the parks in the summer! (And yes, that summertime heat does last through the fall months!)
1.GET UP EARLY/GO OUT LATE
This might sound like a no-brainer, but getting up for rope drop or showing up to the parks after the sun sets makes a huge difference when you're trying to stay cool! Sure, it's still going to be hot in the mornings, but getting to the parks before the true heat of the day kicks in makes your park day much more enjoyable! Aside from getting on all of your favorite attractions without a huge line, rope-dropping in the summer will help your family prevent (literal and figurative) meltdowns from the heat. The Florida sun is really warm; coming from New York, we can really feel the difference between midday heat in Orlando and NYC. Whether you're a morning person or an evening person, avoiding the parks midday allows you to escape some direct sunrays.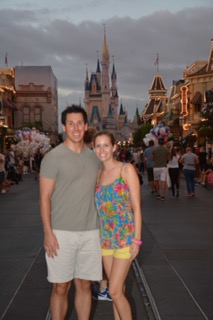 2. TAKE SOME LEISURE TIME
I know, I know. Leisure time and Disney vacation usually don't fall in the same sentence, but hear me out. Piggybacking on tip #1, scheduling in some downtime in the afternoon allows the family to recharge, relax, unwind, and really enjoy vacation. Take a swim in your highly themed resort pool, go see a movie at the AMC Fork & Dine at Disney Springs, do some shopping at an air conditioned storefront, or take a nap in your room! With the extended summer hours, you'll still have plenty of time to see your favorite attractions if you escape the theme parks midday during the hours of the strongest sun, and you'll feel energized enough to catch the evening fireworks shows.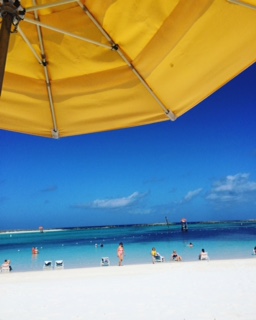 3. HIT THOSE INDOOR ATTRACTIONS/PLAN OUT FASTPASS+ IN ADVANCE
Another obvious tip is to find those indoor attractions and indoor queues. Summer crowds are often heavy, so you may find your family waiting in longer lines this time of year, so seeking out attractions with indoor queues will keep you out of the sun as much as possible. Attractions such as the Soarin', Space Mountain, Pirates of the Caribbean, and Mickey's Philharmagic house the majority of lines indoors, so you're sure to keep cool while waiting to ride.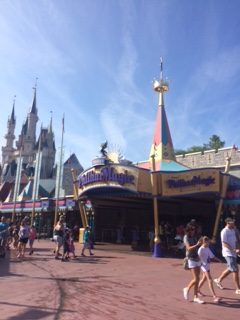 When touring the parks in the summer, I often find myself feeling tired from the heat, so I welcome any opportunity to sit down indoors for an extended period of time. Look for indoor shows and experiences such as the Enchanted Tiki Room, Finding Nemo-the Musical, Carousel of Progress, Muppet*Vision 3D, or the Country Bear Jamboree for a chance to sit down in some air conditioning while being entertained. If you're in the World Showcase in Epcot and need a break from the heat, go catch one of the great films in China, Canada, or France!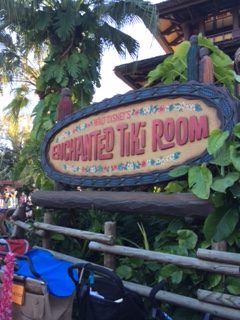 For those Walt Disney World rides that have outdoor queues, try to secure some FastPass+ reservations during your trip to minimize the amount of time standing in lines outdoors.  Attractions like Splash Mountain, the Jungle Cruise, and Peter Pan have large stretches of queue that are not air conditioned, so they might be good FastPass+ reservations to secure!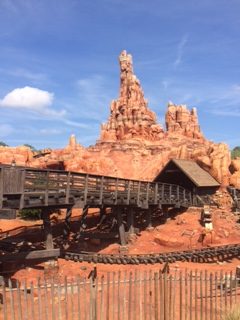 4. ASK FOR FREE CUPS OF WATER
This is a life saver for me! At any counter service location in Walt Disney World (or the state of Florida, for that matter), you can request a free cup of ice water. I usually come to the parks with a bottle of water, but finish it fairly quickly in the heat, so I frequent the different counter services locations to stay hydrated throughout the day. Feel free to bring your own water bottle; you can pour the cups of water into your travel bottle. Many attractions will allow water bottles with lids, but not cups with straws.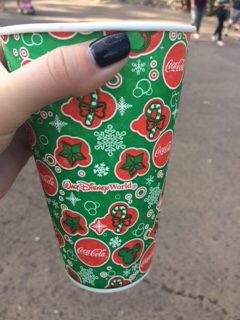 5. HIT THE WALT DISNEY WORLD WATER PARKS
I'm in my mid-twenties, and I haven't been to a water park in years, but this year, my partner and I decided to give it a go! We had an absolute blast, and were able to brave the afternoon sun with no problem. Perfect for guests of all ages, Blizzard Beach and Typhoon Lagoon offer tons of water-based attractions to keep cool while having fun. Both water parks offer a lazy river, a wave pool (definitely more intense at Typhoon Lagoon), a family raft ride, and multiple water slides. Kids play areas are also available at both parks. If you're the relaxation type, grab some lounge chairs under the shade of a tree and bring a good book, or splurge on a cabana for a day!
What tips do you have for beating the heat while touring around Walt Disney World? Share your favorite suggestions in the comments. 
Did you like this article? Make sure to share it with your friends! Check below for easy ways to share!