This post may contains affiliate links for your convenience. If you make a purchase after clicking a link we may earn a small commission but it won't cost you a penny more! Read our full disclosure policy here.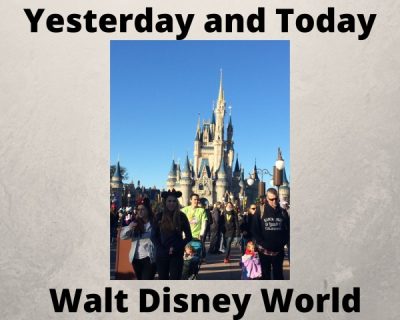 Cinderella Castle in 2018
Walt Disney once said of his beloved first park, "Disneyland will never be completed.  It will continue to grow as long as there is imagination left in the world." And famed Imagineer Marty Sklar followed with "It's not a museum." Sadly, Walt passed away before Walt Disney World opened, but I'm pretty sure he felt the same way about "The Florida Project."
This year, the Walt Disney World Resort will be celebrating its 50th anniversary, on October 1. My first visit to Walt Disney World was in 1976 and my most recent was in 2018. I've seen a lot of changes during those years, and those changes are still going on! I had a great time looking through my photos and seeing just how much certain parts of the World have changed.
THE POLYNESIAN VILLAGE RESORT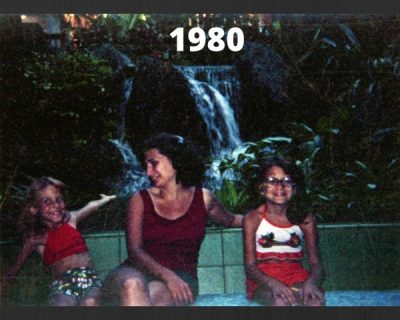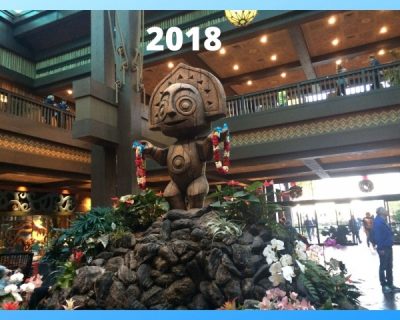 I wouldn't stay at the Poly until 1989, but my parents were already interested in staying there in 1980. We visited the resort and soaked up the atmosphere in the lobby. The 1989 trip was fantastic, and the resort hadn't changed much since that first visit. But then we went in 2014, where the entire lobby was being renovated. At our 2018 trip, we finally got to see the new lobby in all its glory. And you know what? There is still construction going on at the resort, this time to the monorail station and front entrance. Guess we'll have to come back once it's done!
CINDERELLA'S ROYAL TABLE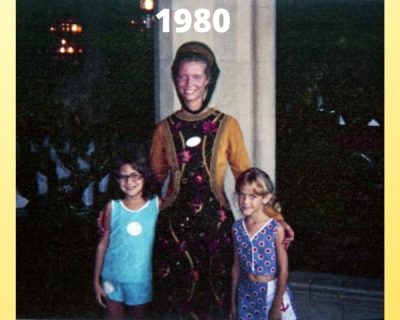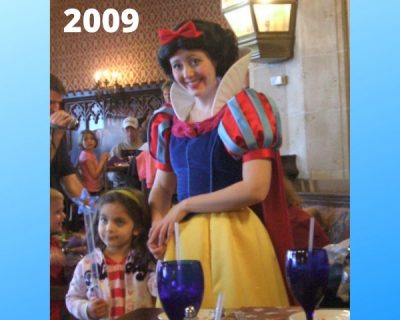 When we first dined inside Cinderella Castle in 1980, the restaurant was named King Stefan's Banquet Hall. (King Stefan is Sleeping Beauty's father, and don't ask me why he had a restaurant inside another princess' castle. Probably because there was no room in Sleeping Beauty's Castle in Disneyland!). There were no characters, but that didn't stop us from forming a special bond with our server, Mary. On subsequent trips, we always asked to be seated in Mary's section until that day, a decade later, when we found out she had retired. Now, of course, that restaurant is known as Cinderella's Royal Table, and pre-pandemic, it was where you could meet Cinderella and many others princesses. Hopefully once the pandemic is under control we can see them there again!
FANTASYLAND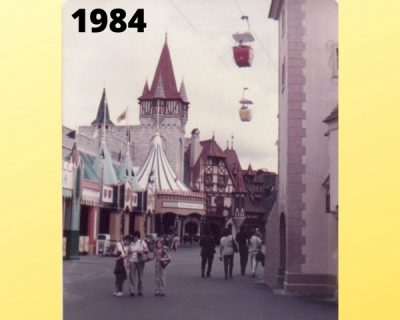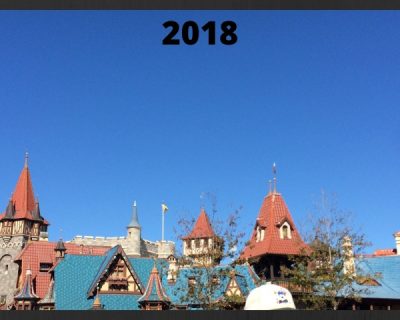 Look! Up in the sky! It's the Fantasyland Skyliner! Or at least that's where it used to be. The first photo is from our 1984 trip, when the Skyliner was up and running. The Skyway was removed in 1999. The Tomorrowland station was demolished in 2019 during a renovation of Space Mountain. In 2012, the area where the Fantasyland station used to be was renovated into the Tangled bathrooms.
CINDERELLA CASTLE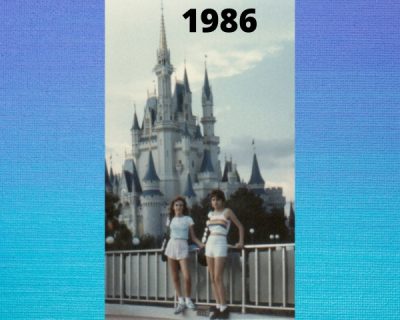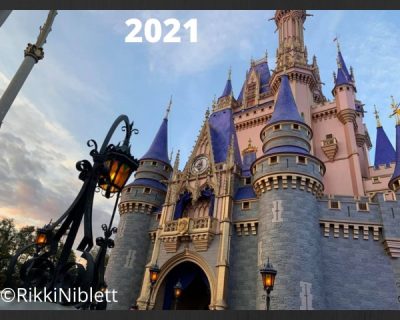 For decades, Cinderella Castle remained the same, at least on the exterior. Here it is in 1986. There was a brief period of time when it was decorated like a birthday cake (I was not a fan) and many of us remember when Stitch toilet papered the whole thing. But the Castle recently got a new paint job!
NEW FANTASYLAND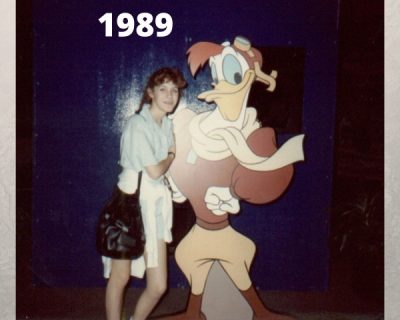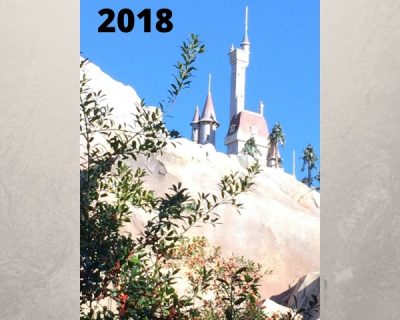 I have seen this area transform so many times! First it was Mickey's Birthdayland, which we visited in 1989. It then became Mickey's Starland and then Mickey's Toontown. Now the area is New Fantasyland, home to many popular attractions, the very popular restaurant Be Our Guest, and shopping and snacking opportunities.

What are some of your favorite changes that have happened through the years at the Walt Disney World Resort? Are you looking forward to celebrating Walt Disney World's 50th anniversary? Let us know in the comments or on Facebook or Twitter!
Did you like this article? Make sure to share it with your friends! Check below for easy ways to share!  
Want to visit a Disney Destination? Contact The Magic for Less Travel for more information and a free, no-obligation quote.