This post may contains affiliate links for your convenience. If you make a purchase after clicking a link we may earn a small commission but it won't cost you a penny more! Read our full disclosure policy here.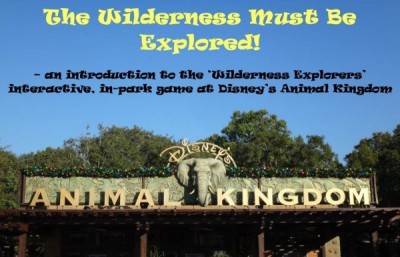 Most visitors will agree that Disney's Animal Kingdom is a large park.  It is also unique amongst the Disney theme parks because of its live animal collection, heavy conservation message, and limited attractions that aren't zoo related or theatre productions.  Because of this, many people see this park as a 'half day' destination.
I am on the other side of this spectrum.  My family enjoys the shows, walking the trails, meeting the characters, and experiencing the attractions.  We schedule at least two days to stroll and linger as we wish.
This past December, we decided to embrace our love of Pixar's Up by participating in the free Wilderness Explorers program.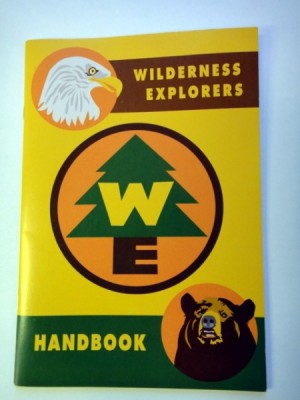 This is a fun and educational (especially for those younger members of your group) way to spend a few hours in Disney's Animal Kingdom.  We were easily able to complete all 31 activity badges over our two days with just a micron amount of pre-planning.  (And by that, I mean that we look at the map to ensure that we completed all of the badges in the region before leaving a land.)
Our first stop was at the Wilderness Explorers' Club House, but you can begin your journey at several points throughout the park.  I have to admit that I was a little nervous.  What if I were too old to play the game?  I mean, after all, some things are just for the kids (no matter how much you beg the Jedi Masters).
Happily, Wilderness Explorers is open to everyone.  So my teenage daughter and I solemnly learned our Wilderness Explorer Call and earned our first badge (in this case, it is a colored sticker that covers the 'faded' representative in the corner of the page.  I would love for Disney to make a fabric set of these badges available for purchase).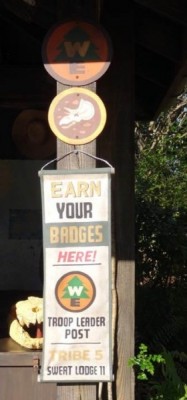 Silliness ensued as we traveled the park learning about conservations, biology, anthropology, and different cultures; we learned tracking skills, observation skills, and even a bit of mythology amongst a slew of other things.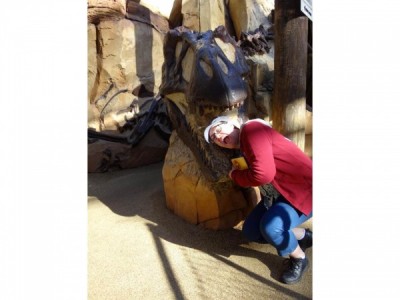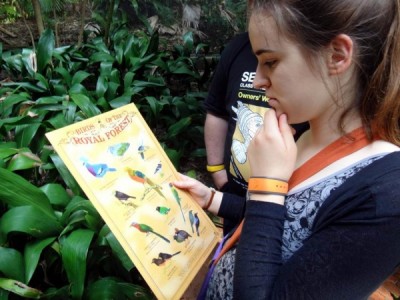 Along the way we met some of the nicest and most enthusiastic cast members I have ever had the pleasure to meet.  One in particular seemed to pop up at several of our badge points – she even remembered us from the day before, without prompting.  That might seem like a silly thing to mention, but just think about how many people she sees in a day and then marvel at her ability to recognize us and know where and when we had met before.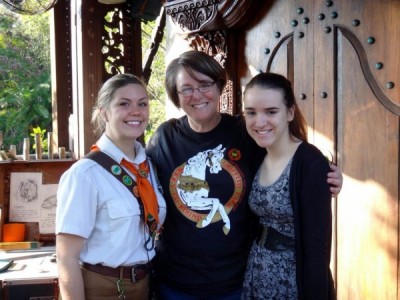 Like with several others of the interactive, in-park games, you do not need to complete every task on your first visit.  Simply do as many or as few as you wish, take your booklet home, and bring it back with you the next time you want to play.  I fully encourage the adults in your party to participate too.  I watched several parents as they followed their young ones around and then looked on enviously as my daughter and I made memories together as we were both involved in the activities.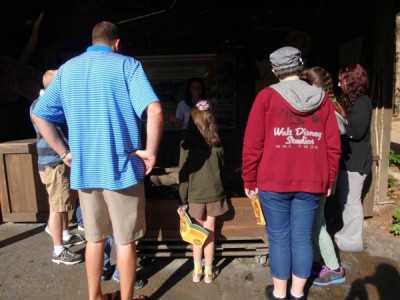 When you complete your last badge, you will return to the Club House.  There you will be indoctrinated into the Senior Wilderness Explorers level.  Celebrate your achievement!  You have just taken an amazing adventure and explored Disney's Animal Kingdom in a way that is both unique and, often, hilariously fun.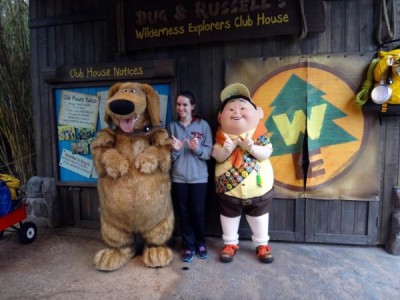 ~Senior Wilderness Explorer, Natalie, signing out.
Have you ever participated in the Wilderness Explorers? Which is your favorite badge to achieve?