This post may contains affiliate links for your convenience. If you make a purchase after clicking a link we may earn a small commission but it won't cost you a penny more! Read our full disclosure policy here.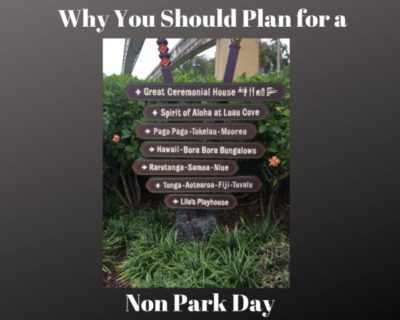 There's so much to do at your resort!
Let's face it: A Walt Disney World vacation is a serious investment. When you factor in transportation, park tickets, lodging, food and the inevitable souvenirs, the cost of this vacation is not insignificant. So some people decide that it's important to get the most out of their money by hitting the parks every single day of their vacation, from park opening to park closing. (I am 100% guilty of attempting this.)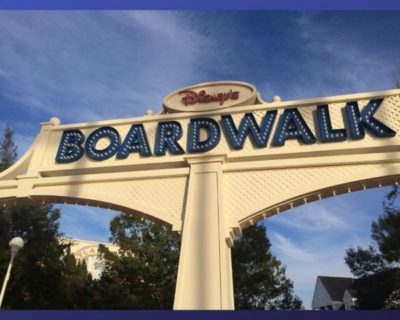 There's no admission charge to visit the Boardwalk!
More often than not, the people who attempt this wind up being cranky, irritable and tired by the time their so-called vacation is over. This is why so many veteran Walt Disney World vacationers recommend that travelers take a day off from the parks in the middle of their vacation.
I can tell you that when my family has done this, we've all enjoyed our vacation much more. In case you're still not sold on the idea, here are some of the many reasons you should consider a non-park day:
IT CAN SAVE YOU MONEY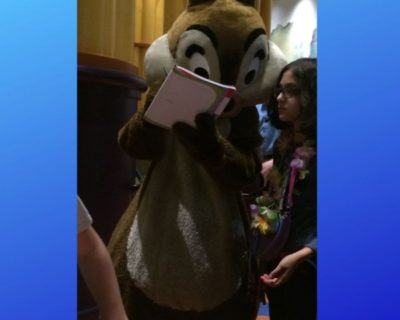 Try a character meal in a resort instead of a theme park!
Spending a day outside of the parks can be good for economic reasons! There are many things to do on Disney property that are either free or have a much smaller cost than a park ticket. Take your resort bus (or boat, depending on where you're staying) over to Disney Springs and enjoy the shopping, dining and entertainment there. Play a round or two of mini golf. Rent a boat at a resort marina. And don't forget those fabulous Disney pools! Every single Disney resort has at least one, and the weather in Central Florida is rarely so cold that the pool is a bad idea.
IT CAN SAVE YOUR FEET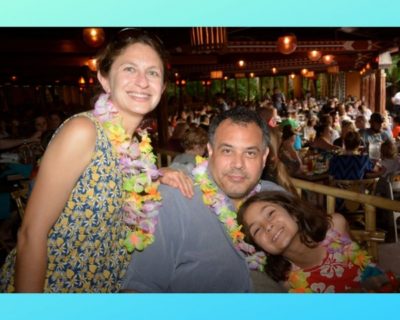 Put up your feet and enjoy a dinner show!
Traipsing around theme parks day and night can be exhausting, and if you're not used to it, can be downright painful to your feet and legs. All the more reason to schedule a non-park day so that you can soak your legs in a hot tub, or, if you're so inclined, splurge for a massage to work out those muscles! Movie nights at your hotel, carriage rides around a resort or taking in a dinner show also can be a welcome change from walking around like sharks that will die if they stop moving.
IT CAN SAVE YOU FROM SENSORY OVERLOAD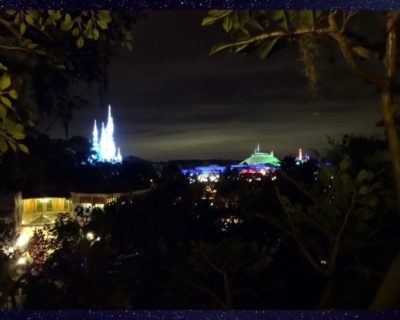 Remember, the best views of the theme parks are OUTSIDE of them!
The theme parks are incredibly well themed. The sights, sounds and even smells that come at your senses can be exhilarating and fun. But too much of this for too long can be overwhelming for some folks. Sometimes all you need is a break to sleep in, have a leisurely cup of coffee or glass of wine on your balcony or at a table in a common area of your resort, and put your feet up.
YOU KNOW YOUR KIDS BETTER THAN THEY DO
If you're traveling with children, they might balk at the idea of taking a day off from those magical theme parks. But you know your kids. How do they do running from place to place, activity to activity, for days on end? I know that my kid really does better when there is down time in her week, even on vacation. So if you've decided to schedule a non-park day, be firm. Putting up with a little whining now may save you from major meltdowns later.
What reasons do you have for planning for s non-park day? Let us know your thoughts in the comments, or on Facebook or Twitter!
Did you like this article? Make sure to share it with your friends! Check below for easy ways to share!
Want to visit the Walt Disney World Resort? Contact The Magic for Less Travel for more information and a free, no-obligation quote.