This post may contains affiliate links for your convenience. If you make a purchase after clicking a link we may earn a small commission but it won't cost you a penny more! Read our full disclosure policy here.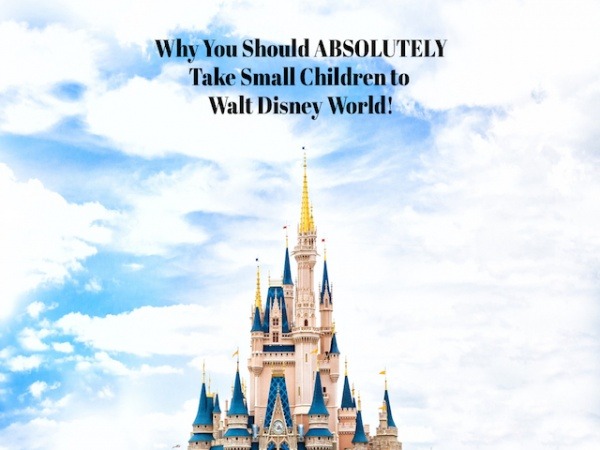 This is a story of how my preconceived notions of Walt Disney World with young children has changed in the last 15 years.
I was pretty judgmental, I know!
"Who would want to bring a baby to Walt Disney World?" This is what my naïve college brain thought when I visited Disney World in my early 20's. I couldn't imagine why parents would want to do that to themselves. There I was: taking a leisurely stroll around Epcot's World Showcase with a glass of wine and a tiny purse; silently pitying yet another stressed mother with yet another toddler throwing a tantrum. I just didn't get it. Why bring a baby or toddler when they won't remember anything? The parents must be exhausted! How can spending the money for a Disney World vacation be worth it? Well, let me just say it now: I am sorry for my judgmental attitude when I was a naive twenty-something!
Fast-forward to 2019. I now have 3 children and am planning my 3rdDisney World trip in as many years! I have learned that bringing small children to Disney World is so rewarding and fun that it makes you forget how tired you are. You're left with so many wonderful memories that it is totally worth it.
Let me give you some backstory to explain how this Grinch's heart grew 3 sizes and decided to bring her kids to Walt Disney World.
Back in 2011, my first son was just 3 years old. I hadn't been to Walt Disney World in about 5 years, so my mom and I decided we would take him on a trip. (My husband was deployed to Afghanistan at the time) I threw caution to the wind, made sure that he was fully potty-trained, and we set out and spent a great trip staying at Port Orleans Riverside. Yes, he had cranky moments, a few meltdowns here and there, but we all had a great time. He was a little scared of some rides/ characters, but he doesn't remember that!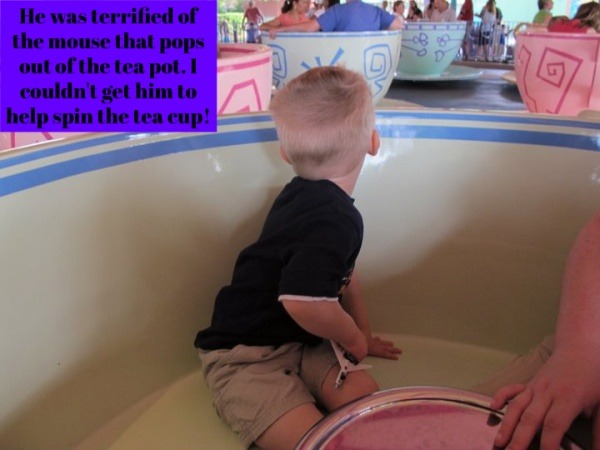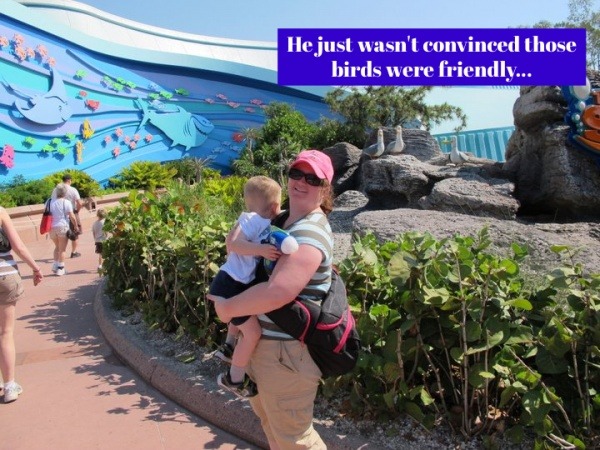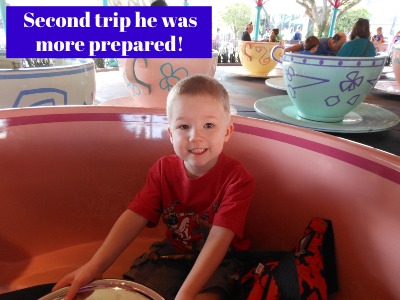 Now let's jump to 2014. There are now 2 boys, ages 6 and 2. (Again my husband is away on a training deployment) I had always said I wouldn't take my kids until they were potty-trained…well we took James in diapers. And we still had a blast! It's a different dynamic, for sure, but Walt Disney World makes it very easy to take care of a toddler in diapers. The changing stations are *usually clean, and the baby care centers are amazing! If you bring a baby or toddler, definitely use them even if it's just to relax and watch a cartoon for a few minutes. We stayed at Port Orleans Riverside again in Alligator Bayou. The room had a small pull-down bed on the wall that was perfect for a toddler. The hotel provided bed rails on request.
And with the addition of our daughter, in 2017 I took all 3 kids to Disney World. They were 9, 5, and 1. This was very different from the last trip. Katherine was only 1, still took bottles, and couldn't walk yet. (This was actually a blessing! She was either in her stroller or being carried. I had a cloth sling carrier that was really lightweight and comfortable.) Since we drove to Orlando, we brought all the baby items we needed. For this trip, we stayed at the newly renovated Pop Century resort in 2 connecting rooms. Two bathrooms is a necessity at this point! Katherine and I shared a bed, again the hotel provided bed rails, and everyone else had their own bed. This was such a great trip that we went back in 2018, and we're going again in November! Pop Century's refurbished rooms are amazing. The layout is an efficient use of space, and the rooms have coffee makers! I really need coffee before I'm around other people.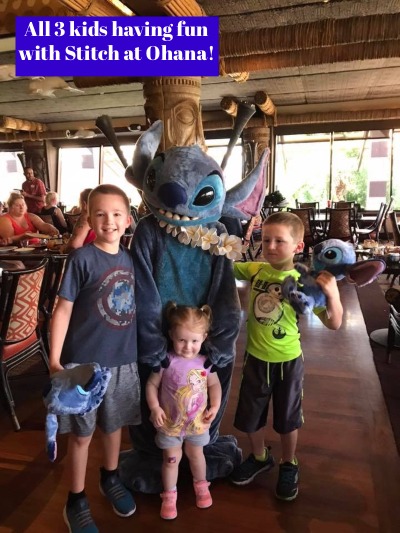 Pretty crazy that this judgmental mama brought a 1 year old to Disney World, right? (Again, sorry for the judgment, parents!) I was pretty shocked myself. But I LOVE planning our Walt Disney World vacations, and the advent of Pinterest took my obsession to the next level. I read tons of blogs with tips and tricks for small children at Disney World, started listening to Disney podcasts, and started following Walt Disney World accounts on social media so I would get the latest news as soon as I could. If you are taking small children to Walt Disney World, planning is essential. Oh, and did you know that children under 3 are FREE?! You don't have to pay for a park ticket or meal plan. That's a pretty great incentive to take small kids!
So, my advice is this: if you're on the fence about taking your baby or toddler to Walt Disney World, just do it! No, they probably won't remember the trip. Yes, your child (or you) will be cranky at some point. Yes, your child will ask for a Mickey ice cream bar and immediately drop it on the ground. (Speaking from experience on this one!) Focus on the things you want to see and do on your trip, and you will have a great time. Watching each of my kid's faces when they saw Cinderella Castle for the first time is priceless to me. They don't remember it. But I do.
What tips do you have for taking trips with little ones? Let us know in the comments, or on Facebook or Twitter!
Did you like this article? Make sure to share it with your friends! Check below for easy ways to share!
Want to visit the Walt Disney World Resort? Contact The Magic for Less Travel for more information and a free, no-obligation quote.