This post may contains affiliate links for your convenience. If you make a purchase after clicking a link we may earn a small commission but it won't cost you a penny more! Read our full disclosure policy here.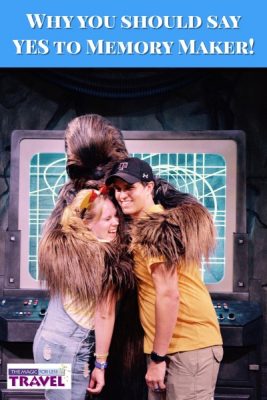 Instead of saying yes to a dress, today we are going to say YES to Memory Maker!
First of all, let's explain Memory Maker as a product. It is a Disney PhotoPass package that includes:
Unlimited digital downloads of all your Disney PhotoPass photos and videos
Select Attraction photos and videos
Select Character dining photos
Discounts on prints of your photos
Magic Shots – featuring Disney Characters and more, added to your photos
Digital borders and stickers to personalize your photos
(According to Walt Disney World's website)
If you buy the package in the parks, it is $199 to purchase. But if you buy it at least three days before you want to start downloading pictures, you can get it for $169, a savings of $30. Your photos expire after 45 days, but you can download them an unlimited amount of times during that period. Also, if you have family or friends at the parks with you that are linked to your My Disney Experience, you can get their pictures as well! All you have to do is find PhotoPass Photographers in the parks (or at character meet and greets), have them take your picture, then scan your Magic Band or PhotoPass Card. All your photos then show up in your My Disney Experience account. It's pretty easy!
Let's now see why you should pay the extra and get this added to your magical trip!
You get everyone in the picture with characters and at park landmarks!
This is huge! I am the photographer and videographer in my family and sometimes, I realize that I didn't get in a photo or we never took a photo as a complete family at a certain event. As much as I love selfies, there is something really nice about having a full shot of the whole family together! I know I love this shot of me and my family at 'Ohana for breakfast!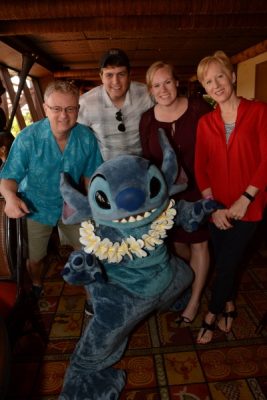 Most PhotoPass Photographers go above and beyond to get the perfect shot
Don't get me wrong, I have had some bad photos come from inexperienced PhotoPass Photographers. But this is a very rare occurrence. We have had a consistent experience of excellence and we usually get a PhotoPass person who goes above and beyond to get the perfect shot. One of our fellow bloggers, Katie, said for this picture, "The Photopass photographer completely set this one up for us when our original idea was just to stand in line with everyone else and get the 'normal' Main Street castle picture." I think we all can agree this one turned out adorable!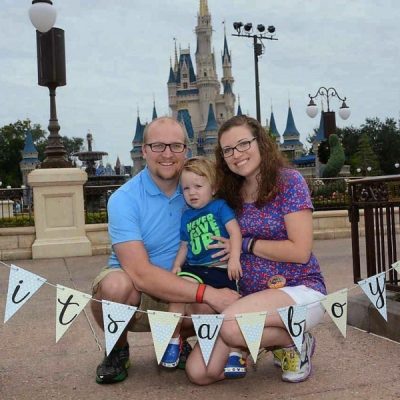 PhotoPass Photographers don't stop taking pictures!
When you are at a special landmark or meeting a character, most photographers will click away getting several different shots. They will have you pose a couple of different ways, and the great photographers will keep snapping as you change poses. That's how I got one of my favorite photos.
We posed like normal in front of the Tree of Life for our 5th anniversary trip…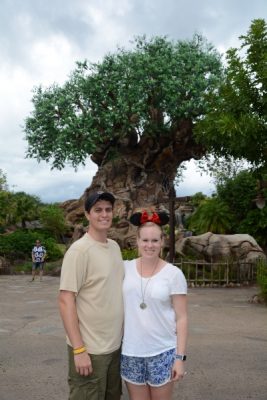 …then the photographer said hug and (pointing to me) pop your foot up. As a joke, my husband did it too and this is one of my favorite pictures of us!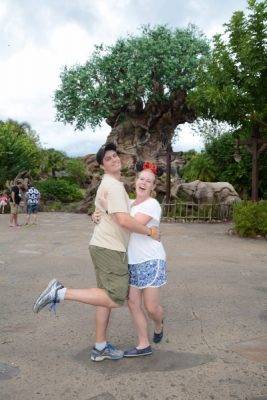 It's also how blogger Dawn got this incredible photo of her daughter twirling in front of Elsa. I love the expression on Elsa's face!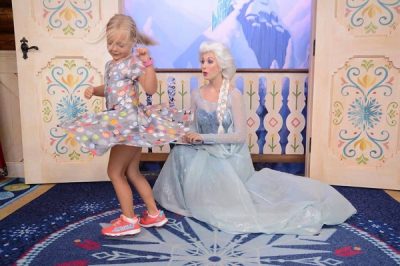 There are special photo opportunities for different occasions
PhotoPass Photographers will have different stations available depending on the season. Fellow blogger Rikki got this incredible shot with the Tangled lanterns!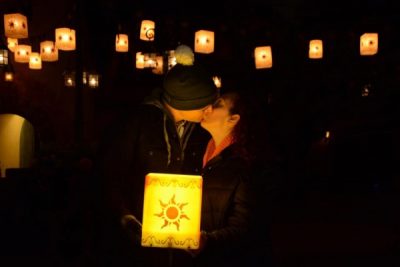 And blogger Kelly got he seasonal frame during Christmas!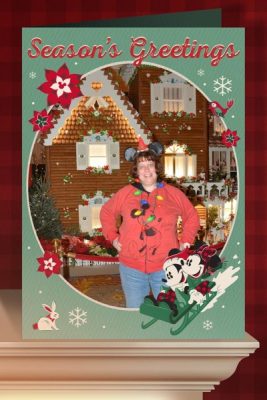 If you do ANY RunDisney events, the photos you get make purchasing Memory Maker a no brainer
The amount of photos you get during the race almost pays for itself compared to what you used to have to pay before PhotoPass took over course photography. During Star Wars Dark Side last year, we got a kick out of trying different poses for each photographer along the course.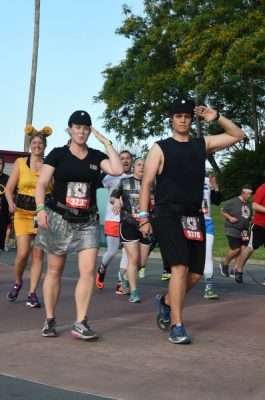 Even though my parents were running ahead of us, we still got their pictures! This candid shot is one of my most treasured photos of my parents of all time!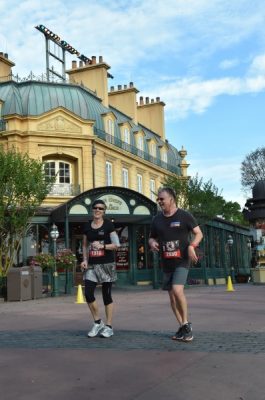 They have these things called Magic Shots, and they are truly magical
You may feel weird doing the poses they ask you to do. But wait a few hours, and your photo will appear with a new friend! Sometimes, the Magic Shots are animated as well!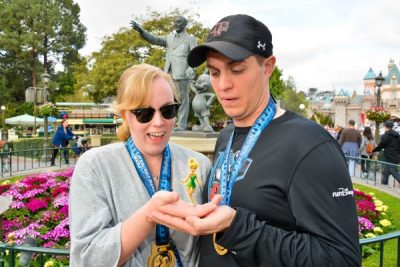 It's become a thing to try to collect all the magic shots in our family. Some of the opportunities are specific to certain events at the park, like this Hitchhiking Ghosts shot from Mickey's Not So Scary Halloween Party!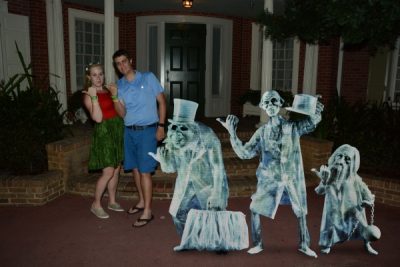 You get stock photos based on where you visit throughout your stay
These are high quality shots that you can take home and use in your scrapbook or as a desktop background! They even include photos specific to what is going on at the time you visit as you can see by this one from Flower and Garden last year!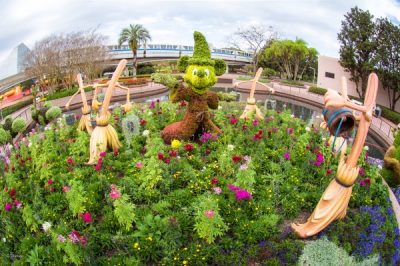 You get ride photos and videos
Whether it is your first time or hour hundredth time on a ride, the ride photos are always something to treasure! Disney is also including videos now on rides like Seven Dwarfs Mine Train and Tower of Terror!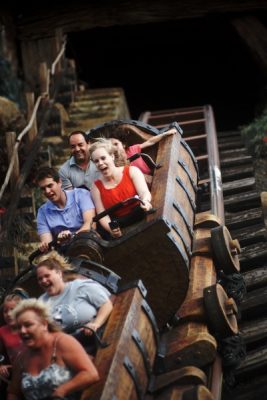 These are all examples of the incredible photos you can get from Memory Maker. In my experience, I have always found this package worth the cost. If you take the time to stop and get pictures as you go about your trip, by the time you get home you will have hundreds of photos of you and your loved ones. These photos will allow you to look back on all the wonderful experiences you had while visiting the parks. You can share, post, scrapbook and savor all the memories for years and years to come!
Do you think you will get Memory Maker for your trip? Let us know!
Did you like this article? Make sure to share it with your friends! Check below for easy ways to share!