This post may contains affiliate links for your convenience. If you make a purchase after clicking a link we may earn a small commission but it won't cost you a penny more! Read our full disclosure policy here.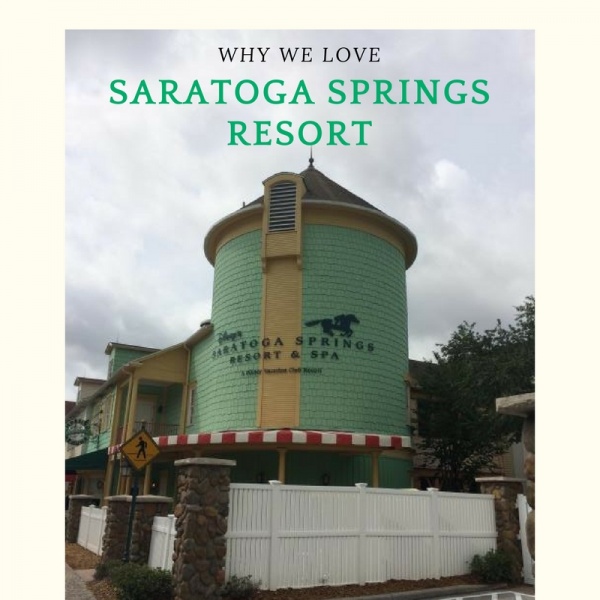 Since we are a family of six, and often travel with some additional family and friends, we have found ourselves staying at the Disney Vacation Club Resorts often in the last few years. However, it wasn't until this year that we fell in love with Disney's Saratoga Springs Resort. While Saratoga Springs is a vacation club resort, it can be booked by non-DVC members either by renting points or booking one of the rooms set aside for non-member reservations.
Saratoga Springs is a very large resort, with over 800 rooms/villas. They have four different accommodation options, a studio, one-bedroom villa, two-bedroom villa, or grand villa. I've tried both their studio and two bedroom options, and found them to be spacious and well appointed.
The two-bedroom suites have a full kitchen set up, two bathrooms, a living room area, and a large balcony or patio.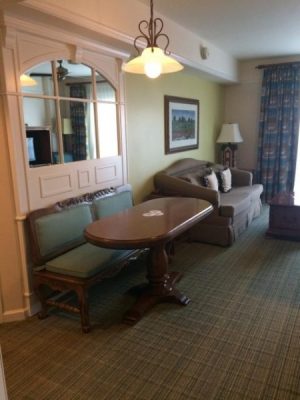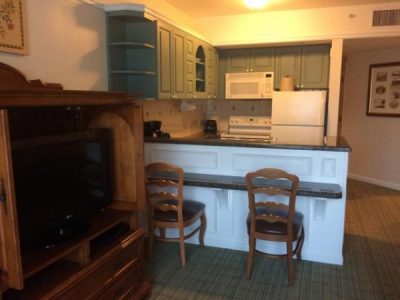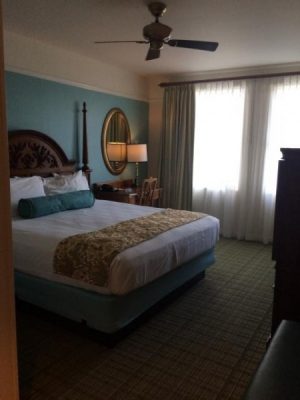 Meanwhile, the studios have a small kitchenette, living space with a couch that turns into a pull-out bed, and a small balcony or patio.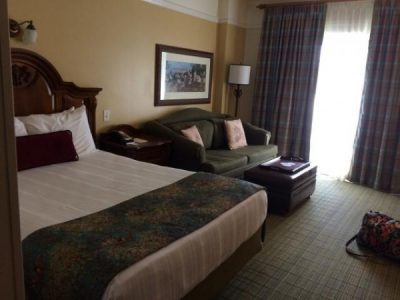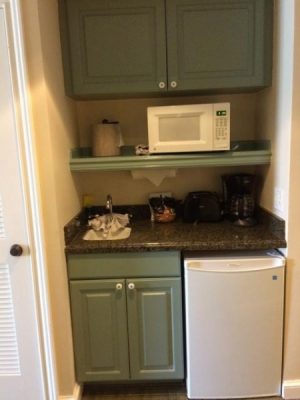 The resort is themed as a resort you might have found in 1800's Saratoga Springs, New York, and you will find references to horses and horse racing throughout the grounds and the rooms. In fact, you may hear the trumpets calling for the horse races to start while strolling along the walkways.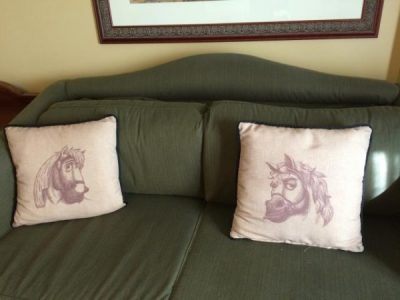 This is a quiet resort, even though it's located very close to Disney Springs. Depending on where your room is located, it can be a 5-20 minute walk to get to the shops and restaurants at Disney Springs. If you don't feel like walking, you can take a ferry from the boat launch instead. This is especially useful if you want to visit the west side area of Disney Springs, since the ferry drops you closer to the middle than if you were to walk all the way around.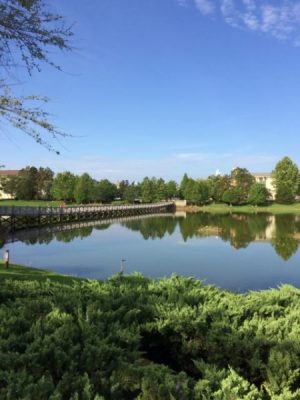 The pools at Saratoga Springs Resort are fantastic. There are several pool options, with two themed pools and a few smaller "quiet" pools. A DJ who plays music and games will only be found at the main themed pool, the High Rocks Spring Pool. At the main pool, there is also a splash pad area for little ones. We found that the pools were never too crowded, which was nice.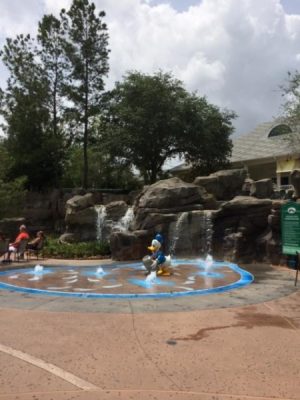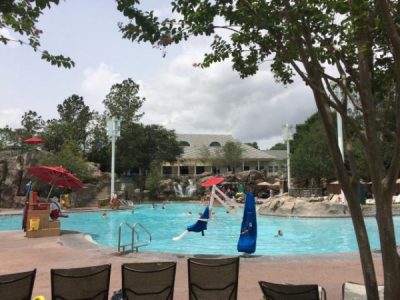 Saratoga Springs has a full service restaurant, the Turf Club, as well as a quick service location, Artist's Palate. You can also get food at the poolside bar by the High Rocks Spring Pool. We really enjoyed the soup and sandwich options at Artist's Palate, and the drinks at the Rocks Pool Bar were strong and delicious. While there is no traditional room service set up, you can order pizza delivery to your room, or make use the self service grills.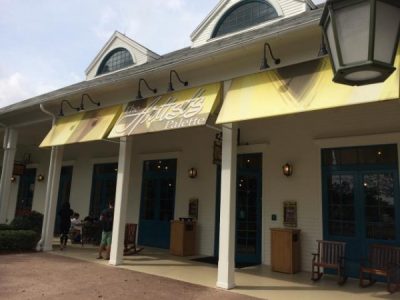 There are also many activities at the resort, from the poolside games to movies at night to bike and surrey rentals. You could easily spend a vacation at this resort without entering a theme park! One of my favorite feature of this resort is that they have their own spa, which is an incredibly relaxing spot to have a massage, a manicure or (my favorite) a pedicure. The spa is a full service location, complete with a sauna, showers, and a spa pool with heated loungers.
We will definitely return to Saratoga Springs, especially for any vacation where we plan on spending a good amount of time at Disney Springs.
Have you stayed at Disney's Saratoga Springs Resort? What are your favorite parts of the resort? Share them in the comments.
Did you like this article? Make sure to share it with your friends! Check below for easy ways to share!
Incoming search terms: