This post may contains affiliate links for your convenience. If you make a purchase after clicking a link we may earn a small commission but it won't cost you a penny more! Read our full disclosure policy here.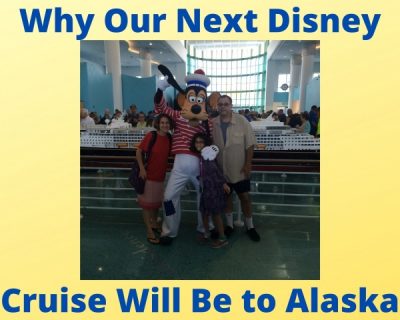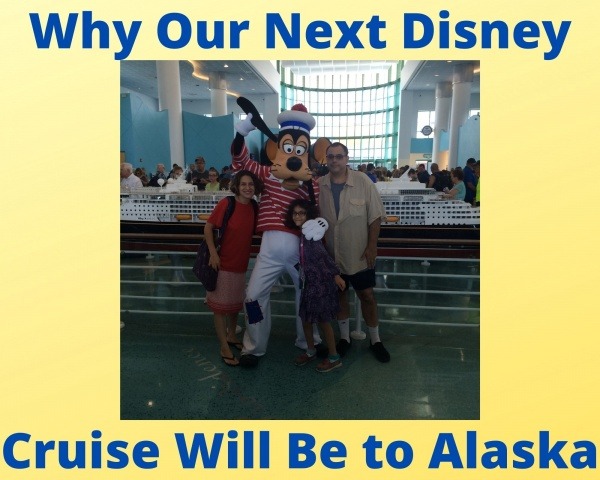 Meeting Goofy before we embark
My first (and so far, only) cruise has been a Bahamanian cruise on the Disney Dream. My entire family wanted to do a cruise, and when it was time to vote on the destination, both my husband and my daughter picked the cruise to the Bahamas because they wanted to experience Castaway Cay.

Now, I was excited to visit Castaway Cay, and we all loved it. But I was outvoted for this trip. I wanted to do an Alaska cruise. After our Dream cruise, we all excitedly talked about taking another one.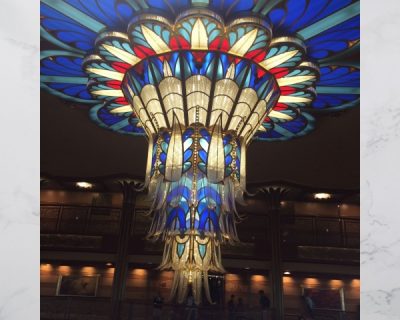 Aboard the Disney Dream
We don't have any firm dates yet, but we've all decided on one thing: the next Disney Cruise we take will be to Alaska! Here's why:

SO MUCH OF THE UNITED STATES WE HAVEN'T SEEN!


My whole family has now visited the Bahamas. My husband and I honeymooned in Canada. I've been to England and Ireland, and my husband has been to Argentina. But there are so many places right here in the United States we've yet to see.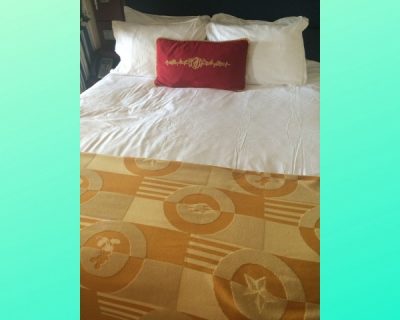 To fall asleep in this bed and wake up in Alaska!
We have heard, time and again, about the majesty and beauty of Alaska. North America's last frontier, we've been told. Nothing like it on Earth. Photos and videos don't do it justice. Well, we want to see for ourselves!


LESS MONEY ON AIR TRAVEL


It is very expensive to fly from California to Florida, and that's what we did to take our cruise on the Disney Dream. It's less expensive for us to fly up the coast to Vancouver so we can depart for an Alaska cruise. The less money we spend on transit, the more we can spend more extras on the ship and shore excursions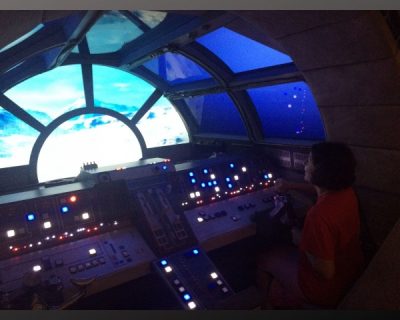 Kids Club on the Disney Dream
WE USUALLY TRAVEL IN THE SUMMER


I'm a classical singer, my husband is a teacher, and my daughter is in high school. That means the easiest time for us to travel is in the summer. Our Disney Dream cruise, while amazing and fun, was in August. It was oppressively hot and humid on the deck of the ship and on land when we were in port. The thought of cruising somewhere decidedly less hot is very appealing!


WE WANT TO TRY ANOTHER SHIP


The Dream is an absolutely lovely ship, but I like to try new things. I'd love to see what the other ships are like! It seems like everyone has their favorite, and I want to see why. The last time I checked, the Wonder was the ship making the cruise to Alaska. I want to see what she's like!

We're still not sure when it's going to happen, but we're Disney dreaming of an Alaska cruise on the Wonder!
Have you wanted to travel to Alaska? Or do you have another port of call in mind. Let us know in the comments or on Facebook or Twitter!
Did you like this article? Make sure to share it with your friends! Check below for easy ways to share!  
Want to visit a Disney Destination? Contact The Magic for Less Travel for more information and a free, no-obligation quote.