This post may contains affiliate links for your convenience. If you make a purchase after clicking a link we may earn a small commission but it won't cost you a penny more! Read our full disclosure policy here.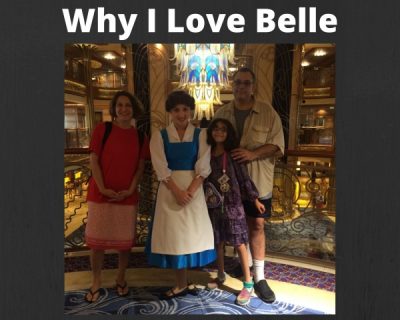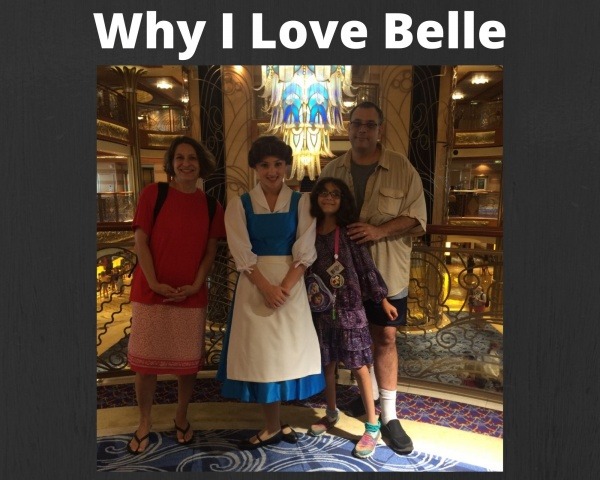 Meeting Belle on the Disney Dream
"Who is your favorite Disney princess?" Wow, that's a hard one. I love Snow White and Aurora because their singing voices are so much like mine. I love Moana because of her sense of adventure. But when it comes right down to it, my favorite Disney princess is Belle.

Belle, the heroine of the 1991 animated classic that was the first animated film to ever be nominated for a Best Picture Oscar, represents so much that I want to emulate for my daughter. First of all, there's her love of reading. "With a dreamy far off look and her nose stuck in a book…" that pretty much described me as a child, and there have been plenty of times when I've picked up my daughter from school only to see her casually walking towards me completely engrossed in a book. Any princess who shows a genuine love of reading and learning in tops in my book! (See what I did there?)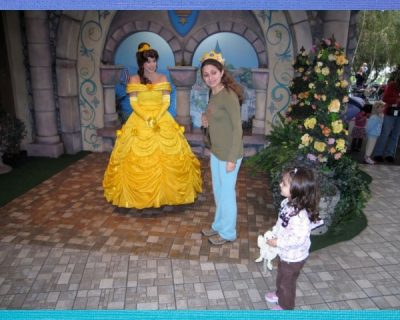 Meeting Belle in Disneyland Park
Next is her compassion and willingness to help others. When her father is imprisoned by the Beast, Belle knows that she has to take his place. She does this not out of a sense of duty, but out of a deep love for her father. This princess knows the importance of family and of helping those in trouble.

But perhaps the reason I love Belle most is because of the moral of the film. Of course Belle is frightened and threatened by the terrifying-looking Beast. He certainly doesn't help matters by his attitude in the beginning of the film. He threatens both Belle and her father, keeps them prisoner, and angrily orders her to dinner before seeing the error of his ways.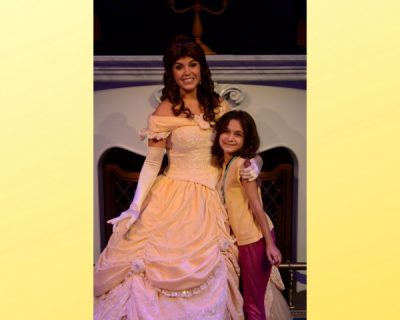 Enchanted Tales With Belle, Walt Disney World
But over time Belle begins to realize that the Beast is as much a prisoner as she is. He is a prisoner of his own anger and misery. And with the help of his friends, the Beast is able to show Belle a different side of himself, a glimpse into the kind, caring person he is capable of being.

Belle sees this side of him and begins to understand that his exterior does not reflect who he is inside. Eventually, she sees him not as a Beast but as a person. She is able to open her heart to him and show him the compassion and love that were missing in his life. By refusing to look at him the way that others did, based solely on his appearance, she winds up saving his life.

So that's why I love Belle. She's smart, she's courageous, and she has helped teach millions of children to look inside, that true beauty is found within.


Who is your favorite Disney Princess and why? Let us know in the comments or on Facebook or Twitter!
Did you like this article? Make sure to share it with your friends! Check below for easy ways to share!  
Want to visit a Disney Destination? Contact The Magic for Less Travel for more information and a free, no-obligation quote.

Incoming search terms:
https://www themouseforless com/blog_world/why-i-love-belle/