This post may contains affiliate links for your convenience. If you make a purchase after clicking a link we may earn a small commission but it won't cost you a penny more! Read our full disclosure policy here.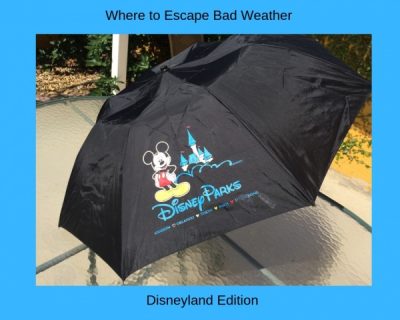 Yes, it sometimes rains in Southern California!
Raise your hand if this has happened to you. You plan for a year in advance and choose a time of year to visit Disneyland when the weather is supposed to be beautiful. And there is a freak heat wave and it's in the triple digits by the time you arrive. (My hand is raised.) Or the temperatures don't go above 50. (There's my hand again.) Or this is the one week Southern California decides to end its drought, and it's pouring rain. (Yup, that's my hand again.)
What do you do when bad weather happens? Trust me, the answer is NOT leave the parks and hole up in your hotel room. There are plenty of ways to have fun and keep comfortable at Disneyland, even in bad weather.
STAR WARS LAUNCH BAY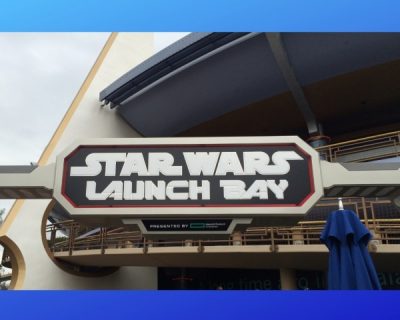 Located in Disneyland Park's Tomorrowland, not only is this indoors, but it's a must for Star Wars fans. Check out actual props from the Star Wars movie franchise. Watch a short film about the making of the saga. Stroll through a replica of the Mos Eisley Cantina. Try out some Star Wars video games. And, of course, this being Disneyland, there is a gift shop where you can plunk down your hard earned cash to buy anything and everything Star Wars. You can also meet your favorite Star Wars villains and heroes, so don't forget to have your camera charged and your autograph books ready!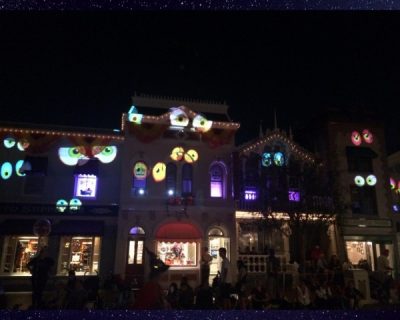 Many of the shops on Main Street, U.S.A., in Disneyland Park. are connected in the interior. So it is possible to go almost from end to end without stepping foot outside. You can browse if you're not in the mood to buy.
THE ANIMATION BUILDING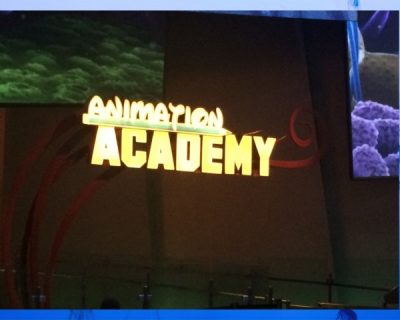 Located in California Adventure's Hollywood Land, this is the home of the popular Animation Academy, where you can learn to draw a Disney character. You can also find the Sorcerer's Workshop, where you can try an old-school rotoscope and take a quiz to see which Disney character you are most like. There's also Turtle Talk with Crush, where guests young and old can talk to Crush – and he talks back! This is also the home of Anna and Elsa's Royal Welcome for any Frozen fans in the family. And you can do all of this without stepping foot outdoors.
FROZEN – LIVE AT THE HYPERION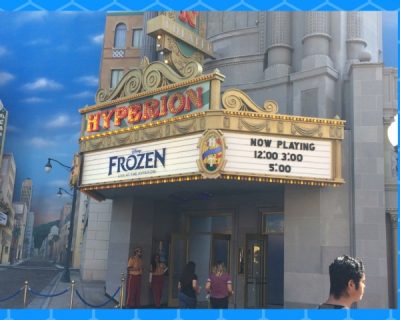 Not only is this show, in California Adventure's Hollywood Land, a dazzling musical spectacle, it's also a great place to put your feet up and relax. The show is an hour long, so it's perfect for when weary feet just won't take another step and the weather outside is frightful.
What are some of your favorite ways to escape the weather at Disneyland? Let us know in the comments, or on Facebook or Twitter!
Did you like this article? Make sure to share it with your friends! Check below for easy ways to share!
Want to visit Disneyland? Contact The Magic for Less Travel for more information and a free, no-obligation quote.