This post may contains affiliate links for your convenience. If you make a purchase after clicking a link we may earn a small commission but it won't cost you a penny more! Read our full disclosure policy here.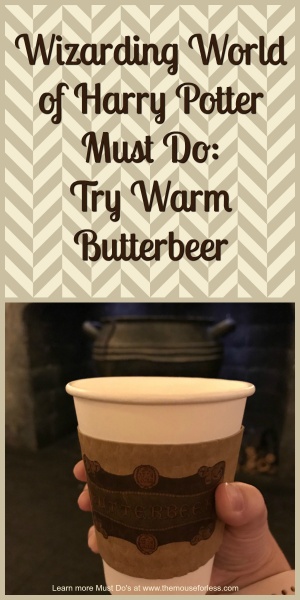 It's officially fall. Want to know how I know? It's not because the traditionally popular Pumpkin Spice Latte is back. It's because my favorite beverage in the whole world is back….warm butterbeer!
Wait…you don't know what butterbeer is? Well first, head straight to the store or Amazon and pick up Harry Potter and start reading (or watching) the entire series. Butterbeer is a delicious beverage that's feature in the Harry Potter series. It is a popular wizarding beverage that was served at numerous locations in the wizarding world. Students of Hogwarts would often buy it when visiting the town of Hogsmeade. In the books, butterbeer was served either cold in bottles and hot in "foaming tankards".
Universal Orlando took it to its own cult level when they smartly created their own version of the beverage for The Wizarding World of Harry Potter. They originally served the beverage as either frozen or cold. Both were good, though I prefer the frozen over the cold. (The cold has a bit of carbonation in it, which I'm not a fan of.) Both have a nice butterscotchy sort of flavor, with a vanilla foam on top. Butterbeer in the books does seem to have an alcoholic tendency to it, but the version that's served at The Wizarding World is alcohol-less.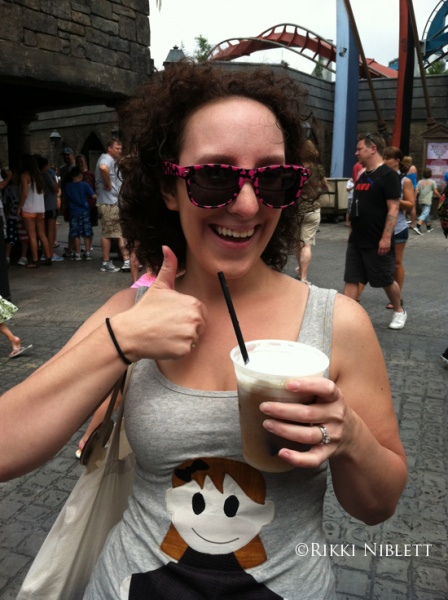 But, then one year, I learned about a new version of butterbeer that Universal had just rolled out. It was warm butterbeer and I knew I had to try it. After one sip, it quickly become my preferred version of butterbeer.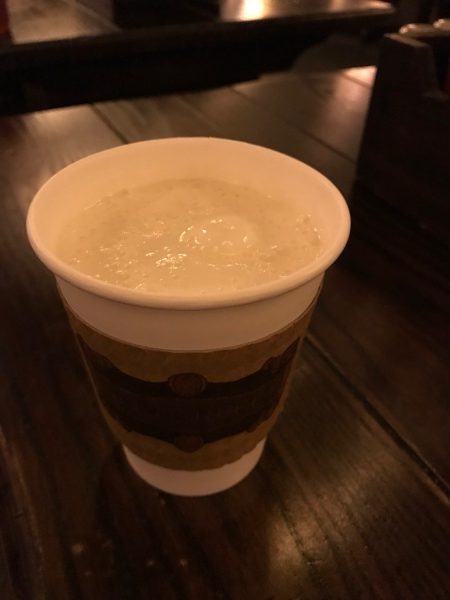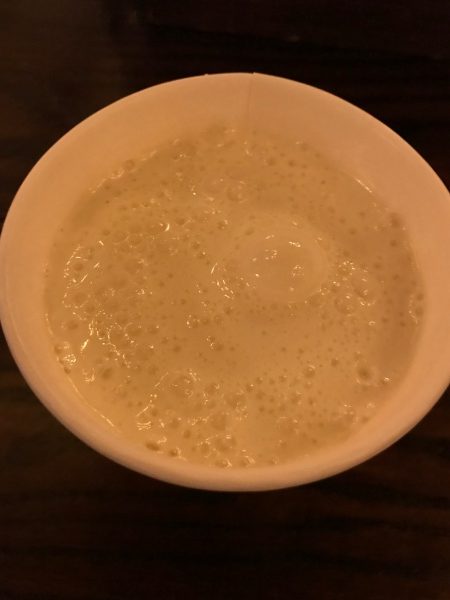 Warm butterbeer is kind of like drinking hot chocolate, without the chocolate flavoring. It's clearly got a heavy vanillay flavor, (with touches of butterscotch, of course) and its definitely a rich beverage. To me it was kind of like drinking a beverage version of creme brulee…if that makes sense. The drink only comes in one size, which does look small at first, but once you drink it, you understand why, due to the nature of the drink.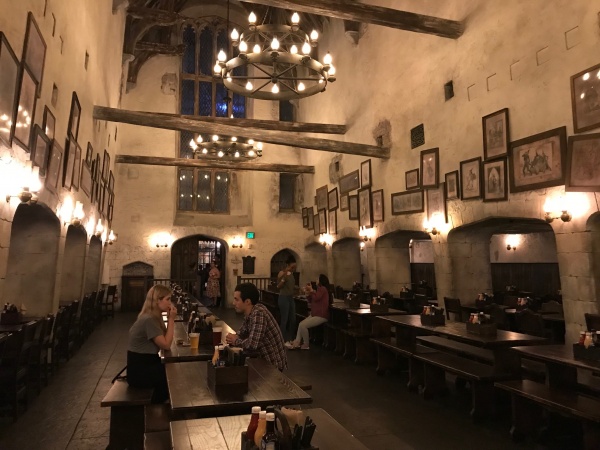 Warm butterbeer can be found at many locations across The Wizarding World both Hogsmeade and Diagon Alley. I was able to pick mine up at The Leaky Cauldron, but it's also available at the Hogs Head and Three Broomsticks.
You'll need to act quick though because warm butterbeer is only available for a limited time. Guests can only pick it up during the colder months of the year. But I promise you…it's totally worth grabbing it.
Have you tried warm butterbeer yet? What do you think? Is it your favorite version of drinkable butterbeer or do you favor a different version? Share your thoughts in the comments. 
Did you like this article? Make sure to share it with your friends! Check below for easy ways to share!
Incoming search terms:
https://www themouseforless com/blog_world/warm-butterbeer-wizarding-world-harry-potter/
warm butter beer at universal