This post may contains affiliate links for your convenience. If you make a purchase after clicking a link we may earn a small commission but it won't cost you a penny more! Read our full disclosure policy here.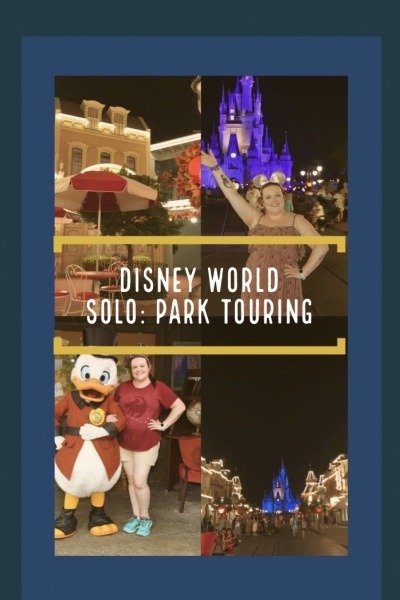 Have you ever traveled to Walt Disney World solo? What was your experience like in the parks? 
If you've followed along with my planning & dining solo blogs, you'll have learned lots about planning the perfect solo trip, dining solo, FastPasses solo, single rider lines, safety & much more! Something else I want to share with you fellow Disney enthusiasts, is tackling the parks as a solo traveler.  
FastPasses
We talked a little bit about booking FastPass+ options in my planning blog, but let's revisit! Booking FastPasses for my solo trip was easy peasy. As a single rider, it is much easier to get the rides you're aiming for than if you're a larger party. For this reason, I was able to get everything I wanted! As always, I made my selections based on popularity & booked them in this order as well. A couple of the times I had chosen weren't ideal, so I just kept checking the My Disney Experience app for a better time.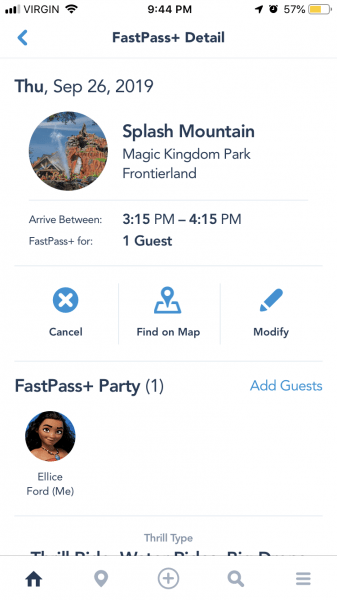 When selecting my FastPasses, I also chose them in the same general proximity, or at least mapped out a general route I would take in the parks. This was to avoid walking back & forth more than I had to. In the past, my family & I sort of just booked what we could get. I liked this approach much better as it made for a less stressful day. 
Once I used my first three FastPasses for the day, I was able to book several rolling fastpasses on my park days! A rolling FastPass simply means you can book FastPasses one at a time, after your initial 3 have been used. This worked out perfectly, because I hate waiting in line. I am not one for waiting more than 45 minutes in a ride line. Again, as a solo traveler, it made getting those rolling fastpasses incredibly easy.  
Again, I touched on this in my solo planning blog, but in simple terms, I did not book a FastPass+ for any rides that offer a single rider line, with the exception of Rock n' Roller Coaster! It made it so easy to ride these rides with little to no wait time. I booked a FastPass for Rock n' Roller Coaster only because their single rider line is not the best. It links up with the main queue along the way, which meant the wait time was almost just as long. The rides that offer a single riders line are: 
Rock n' Roller Coaster

 

Smuggler's Run

 

Expedition Everest

 

Test Track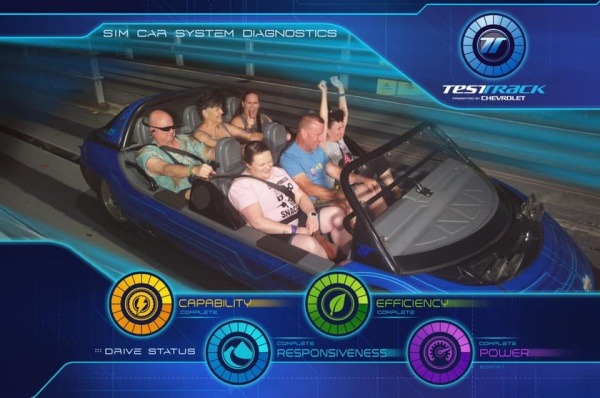 I was able to ride Smuggler's Run 4 times in a row, and Expedition Everest 7 times in a row!!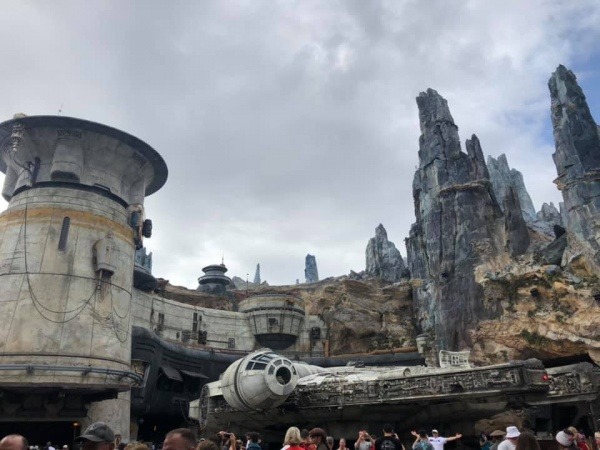 Touring the Parks
Some individuals plan out their park days right down to the minute. Some people plan what route they will take. Others just wing it. Although I am most definitely a type A planner, I only plan my dining & FastPasses. Once I am in the park, I like to keep an eye on the My Disney Experience app to check out wait times. Since I've also been to Walt Disney World numerous times, I am familiar with the "peak" periods of the day & which rides are busiest and when. I did plan my FastPasses to ensure I wasn't running from one side of the park to the other, but aside from that, I just like to wing it!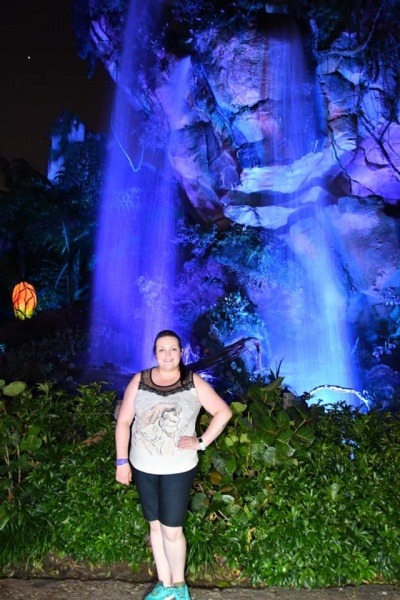 This trip, I almost always took a mid day break around 1:00 p.m. – 4:00 p.m. Usually we are park open to close kind of people, but I didn't feel like doing that this trip. The Florida heat is no joke in September, with the high heat being lunch time. I am not a rope dropper, but I did go to the parks fairly early, took a pool break & came back at night. This worked out well for park touring because I also missed the busiest period of the day. In addition, it made my rolling FastPass options easier if I knew I was coming back at night.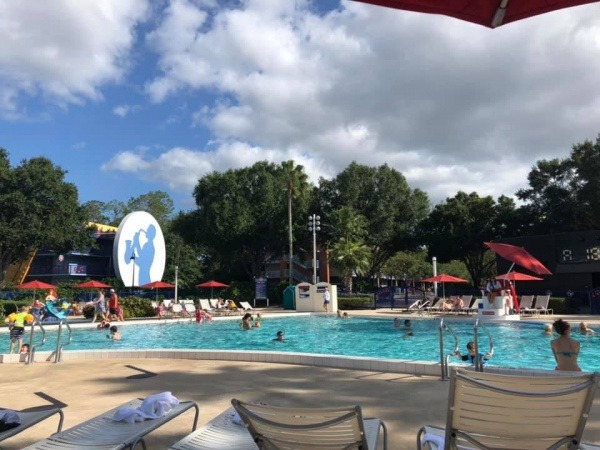 I am not typically a park hopper, at all. I am just so tired on park days that the thought of bussing park to park is exhausting. However, because I let myself be a little more laid back on this trip, I did find myself park hopping more than I normally do. I only did it once or twice, but it was nice to have the option! My goal after a few days was to visit Magic Kingdom (my favorite park) every day. On week two of my trip, I met that goal! Sometimes I just went to ride one ride & leave again, other times it was for a quick snack or people watching.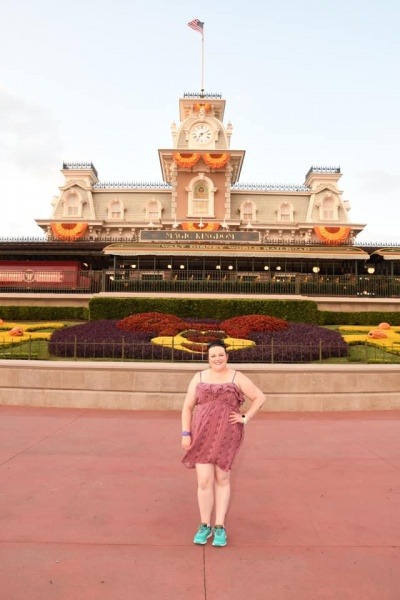 I tackled a lot of rides I hadn't in a while, or ever! I also just loved soaking up the atmosphere, people watching & strolling down Main Street USA. It was great to have that freedom.  
I opted to not do any water parks this trip. I did have the Park Hopper Plus, meaning I could have gone, but I never seemed to find the time. I also didn't think the water park would've been as fun solo. So, anytime I wanted a cool down, I just hopped in my resort pool. Next solo trip, I think I will bypass having the water park option on my tickets to save a few dollars.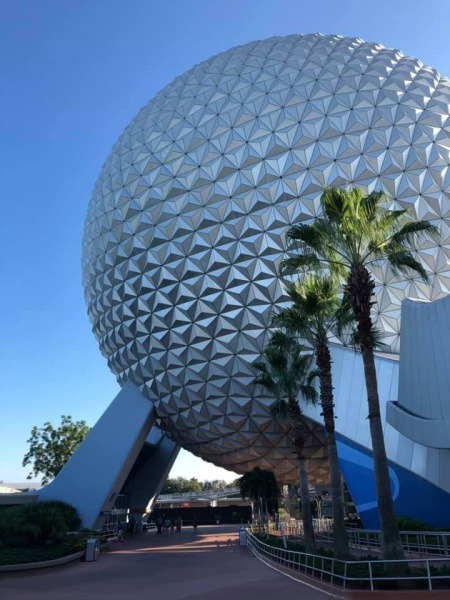 Park touring, for the most part, was the same as it is when I travel with others. The only exception being having the freedom to do what I wanted!! My biggest tip would just be to do what you feel like. If you want a mid day break, take one. If you want to rope drop to park close, do that. If you want to do 4 parks in one day, conquer it!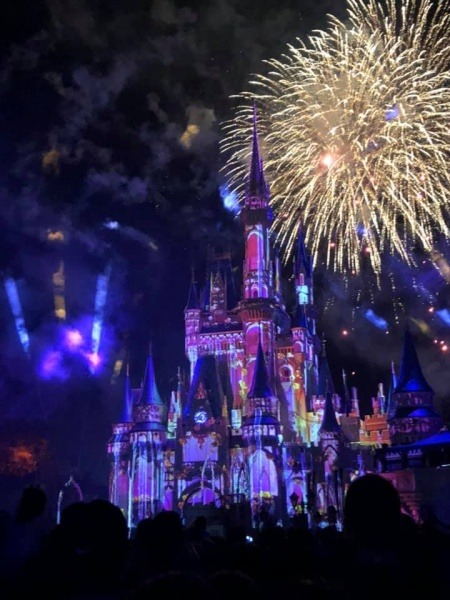 Character Meet & Greets

Meeting the characters solo was a little bit daunting at first, I won't lie. I did partake in a lot of character dining this trip, which was actually super fun as a solo traveler! Read my solo dining blog here. 
However, there are always characters throughout the parks that you just cannot meet at character meals. Whether they are rare characters or just don't dine, my character list is endless. Meeting characters is always a favorite memory from my trips. To me, the characters are the essence of Disney. I get to be a kid again every time I meet characters.
The first character I took the plunge to meet was Gaston, followed by Ariel in her grotto. I was nervous about what the characters & bystanders may think, but it was seriously so fun. Just as fun as it is with others. No judgement happened because guess what? Nobody cares & everyone is happy you are happy in the happiest place on earth!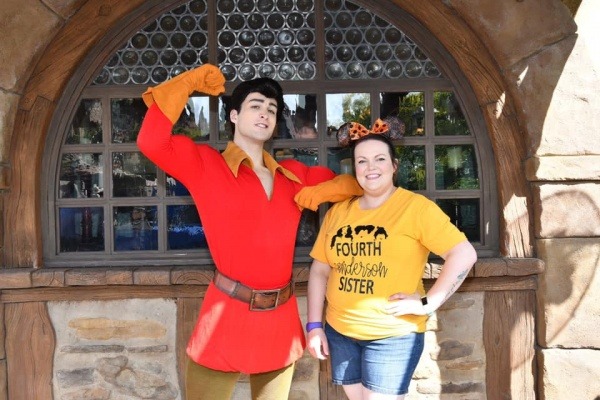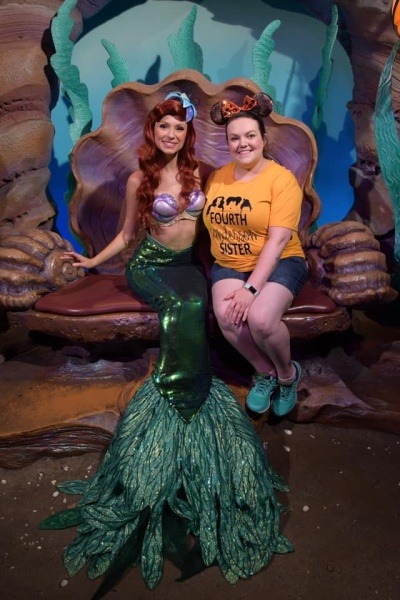 I ended up meeting more characters this trip than I think I ever have. I was solo, so I could focus on that if I wanted to! Some of my favorite meet & greets included Ralph & Venellope and Joy & Sadness. Some characters I knocked off my bucket list included Sorcerer Mickey, Birthday Mickey & Minnie and Gaston.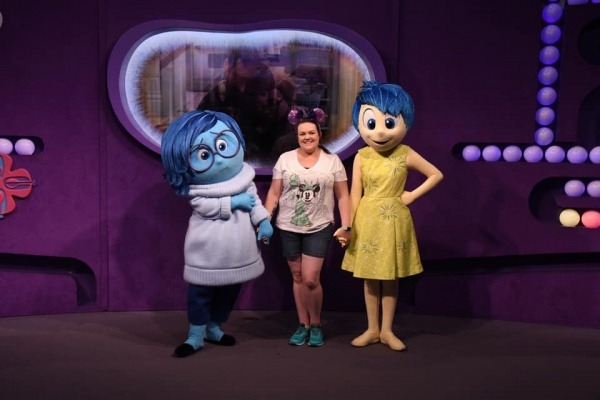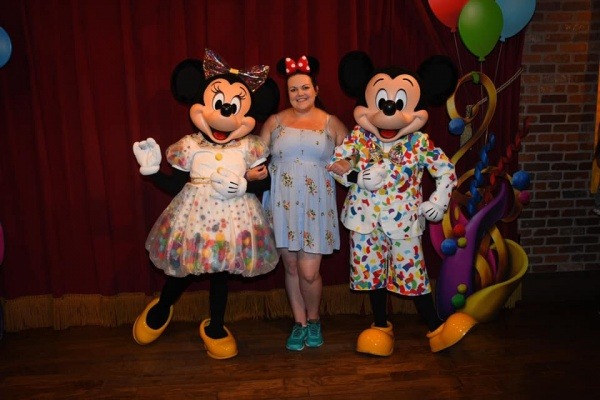 I am a fan of unique autograph ideas, and this trip, one of the things I brought to sign was white canvas shoes. All the characters got a kick out of it, pretended my shoe was stinky, or that the shoe wouldn't fit, and it became a great source of conversation with them!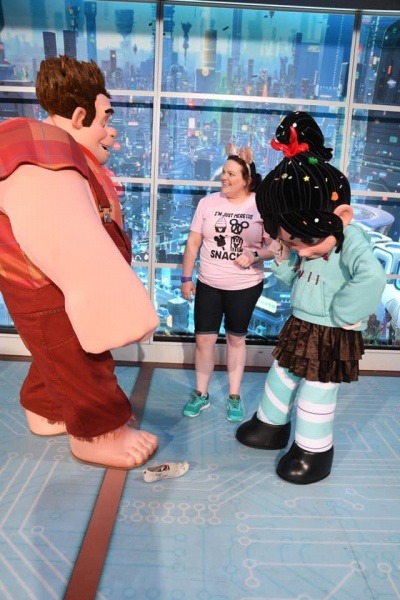 Honestly, I got more attention as a solo traveler, and it was awesome. Most were very interactive while some just took a pic, signed the autograph & moved on. I was ok with both scenarios. Make sure you get yourself the Memory Maker! As awkward as it may feel getting photos alone, it was especially useful for these solo character meets.
Soaking in the Atmosphere
Quietly strolling down Main Street USA was one of my favorite things about touring alone. Normally it is so busy trying to accomplish everything that everyone wants to do, but it is nice to slow down & enjoy where you are. We work hard for these trips, and it's important to soak up the little things.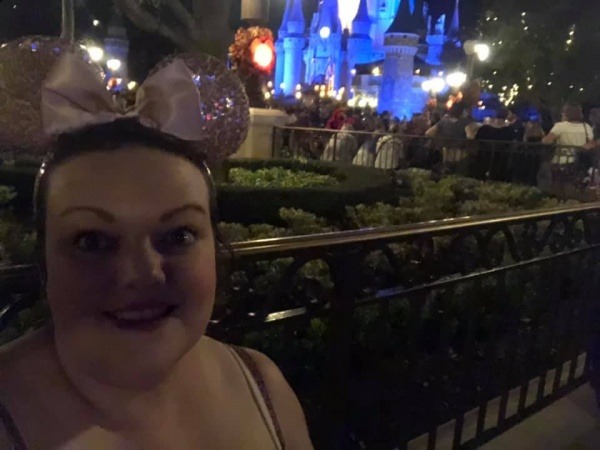 In Epcot, I was touring World Showcase when I finished in Canada, my home country. (Ever wonder what a Canadian thinks of the Canada pavilion? Read my review here!) I went up behind Canada, with a snack & a beverage, and relaxed until it was time for Illuminations. Relaxing in that area was the perfect ending to the perfect day.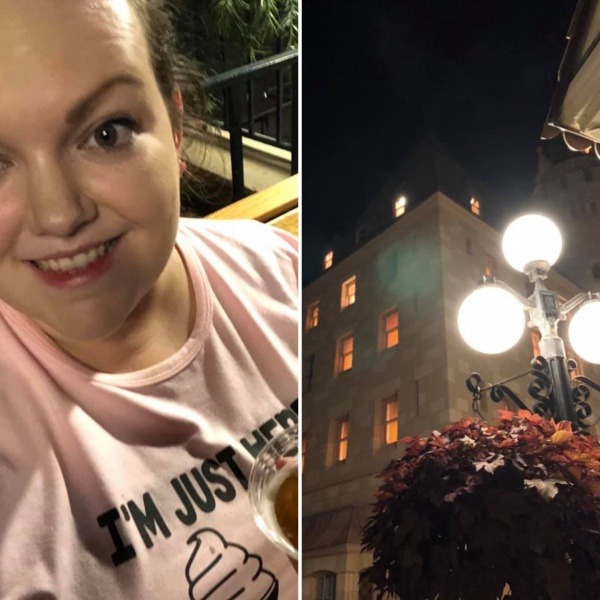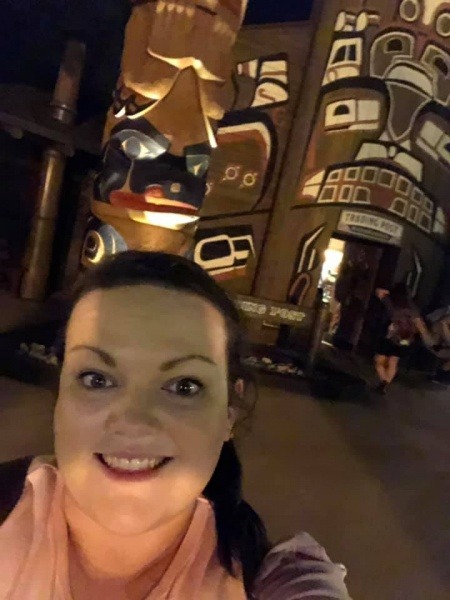 I had a goal this trip of staying in Magic Kingdom until I couldn't possibly any longer so I could enjoy the Cinderella Castle Kiss Goodnight, and get relatively empty Main Street pictures. I stayed behind for probably an hour, saw the kiss goodnight, but didn't stay for empty Main Street pictures because I wanted to let the Cast Members clue up! After enjoying Main Street USA, I found a quiet little side street that I never really took the time to enjoy before. I stayed there, updating my social media like the junkie I am, for a half hour. It was so nice to just soak it up, enjoy it, and then head out to see the Kiss Goodnight. That quiet little moment I spent in that area, is one of my fondest memories of this trip! 
All in all, my biggest tip on park touring solo-SLOW DOWN! Enjoy the ambience, make some friends, have a pool break. Do whatever makes you happy, and there is no way your park days will let you down!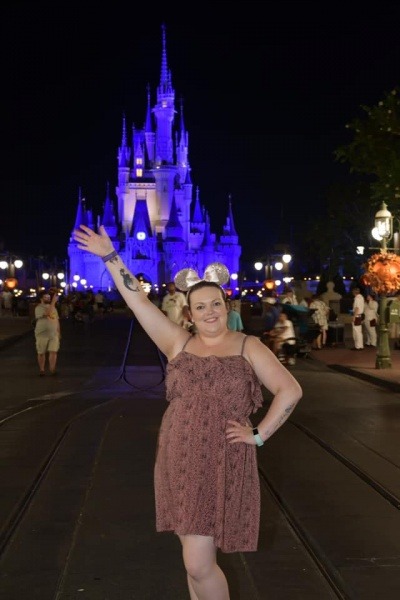 What tips do you have for touring the park as a solo traveler? Share your tips with us in the comments or on Facebook or Twitter!
Did you like this article? Make sure to share it with your friends! Check below for easy ways to share!
Want to visit the Walt Disney World Resort? Contact The Magic for Less Travel for more information and a free, no-obligation quote.