This post may contains affiliate links for your convenience. If you make a purchase after clicking a link we may earn a small commission but it won't cost you a penny more! Read our full disclosure policy here.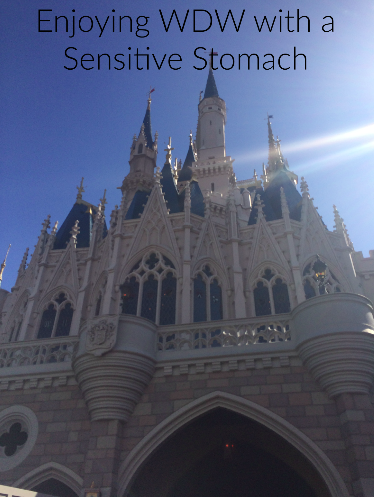 Walt Disney World, while having plenty of attractions to satisfy thrill-seekers with iron stomachs, has plenty of experiences, attractions, and shows that even those with the most sensitive stomach can enjoy! Being a motion-sickness sufferer, myself, I know how miserable it can be to push too hard and end up roaming the parks with a Sprite in hand, trying to recover and enjoy my Disney trip. After 22 years of Disney vacations, I've figured out that there's no need to overexert myself to have a great trip! Here, I'm bringing you my top tips for enjoying Walt Disney World with motion sickness!
1. Know your limits
My best and most important piece of advice is to know your limits. Some people can ride Space Mountain 10 times back to back without feeling a thing, while I'm going to be laid up in bed after one ride! If you don't handle spinning well, avoid things like Astro Orbiter, and if virtual reality makes you dizzy, Star Tours isn't the attraction for you. There is plenty to see and do at Walt Disney World (more than you can fit into a week!), so don't push yourself and risk feeling queasy for the rest of the day. If you're unsure of the intensity of a particular attraction, take a look at the guide maps; they have a symbol indicating motion sickness next to the more adventurous rides, or ask a Cast Member!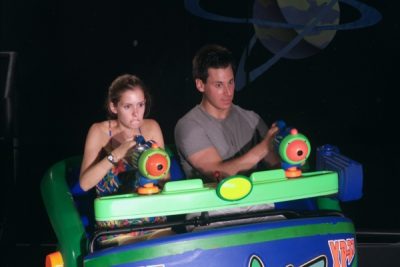 2. Feel free to split up
My fiancé and my mom enjoy the thrilling rides like Expedition Everest, while my dad and I are more interested in the Tomorrowland Transit Authority or grabbing the newest pastry at the Boulangerie in the World Showcase. We all agree that sometimes, splitting up and tackling different attractions is the best way to do what we enjoy! We spend the majority of our Disney days together, but when my fiancé wants to ride the Tower of Terror, I'm more than happy to grab a carrot cake cookie and do some people watching, or go catch a performance of Beauty and the Beast! If you want to keep the party together, you can also ask the Cast Members where the "chicken exits" are located throughout the queues. If it's just the two of us touring the parks, sometimes I'll walk through the line at Space Mountain and duck out at the last minute so we can spend some quality time together without me getting an upset stomach!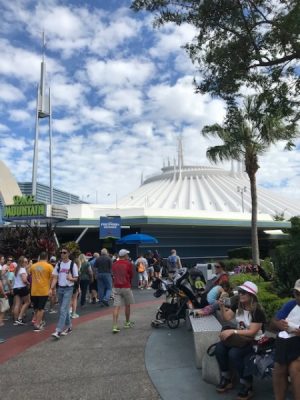 3. Enjoy the little things!
Walt Disney World is so much more than the attractions it houses. Every corner of every park is themed beautifully, with so many small details that are easy to miss! People watching, looking for Hidden Mickeys, enjoying the architecture of the parks, and doing some shopping are all motion sickness-friendly activities that really add to the experience of being at Walt Disney World. One of my favorite things to do on a Disney vacation is to walk around the World Showcase in Epcot, eating different snacks, browsing for souvenirs, and taking in the gorgeous theming (you could spend all day wandering through the Morocco Pavilion!). You can keep busy all week without setting foot in a single attraction!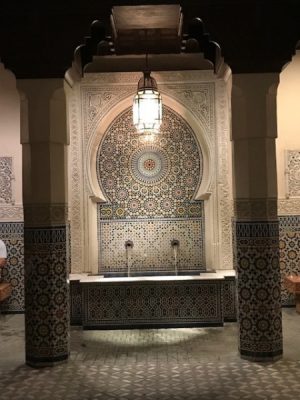 4. Many attractions are easy on sensitive stomachs
As I mentioned in #3, you could easily spend all week enjoying the sights, sounds, and smells at Walt Disney World, but you're here to experience some attractions, too! In my experience, the vast majority of attractions are sensitive stomach-friendly, so you'll hopefully be able to ride most everything you set out to ride. There are many slow-moving dark rides with no sharp turns or spinning, such as the Haunted Mansion, Peter Pan's Flight, The Many Adventures of Winnie the Pooh, and tons more! If you don't mind slow-moving boat rides, you could check out It's a Small World, The Three Caballeros, Living with the Land, or Rivers of Light. If you want to sit completely still, check out a show, such as Finding Nemo the Musical, Festival of the Lion King, or Beauty and the Beast. And don't forget the parades, fireworks spectaculars, and streetmosphere entertainers throughout the parks!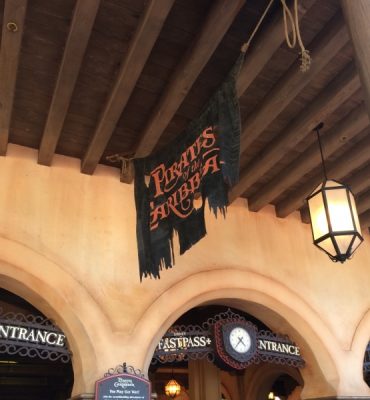 SUMMARY:
I've been visiting Walt Disney World for over 22 years now, and I've ridden just about every attraction, experienced every festival, and attended every show possible! I've made some terrible decisions, trying to push my sensitive stomach on attractions that were just a little bit too intense for me (i.e. Expedition Everest), but I can say that I've learned a lot about knowing my limits and enjoying the things that my stomach can handle. Even though I experience some pretty serious motion sickness, I've never once felt like I was missing out when taking a pass on certain attractions while other members of my party go enjoy them! Walt Disney World is an incredibly immersive place, where there is more than enough to see and do for daredevils and those with sensitive stomachs, alike.
What tips do you have for someone who has a sensitive stomach and suffers from motion sickness? Share yours in the comments section.
Did you like this article? Make sure to share it with your friends! Check below for easy ways to share!
Incoming search terms:
https://www themouseforless com/blog_world/walt-disney-world-sensitive-stomach/