This post may contains affiliate links for your convenience. If you make a purchase after clicking a link we may earn a small commission but it won't cost you a penny more! Read our full disclosure policy here.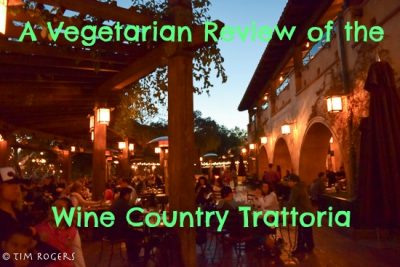 Disney's California Adventure celebrates many unique aspects of the state of California. Pacific Wharf, located near the middle of the park, helps to represent the range of cuisines available throughout the state, and the showpiece of that are is the Wine Country Trattoria.
Wine Country Trattoria and the accompanying Sonoma Terrace is a beautiful and relaxing getaway from the bustling park. When we ended up planning our trip to Disneyland over Valentine's Day, this seemed like the perfect choice for a special dinner.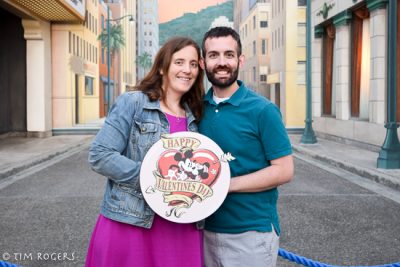 *Side note: if you happen to be in Disneyland on Valentine's Day, they have some fun signs and props for you to take pictures with – check it out!*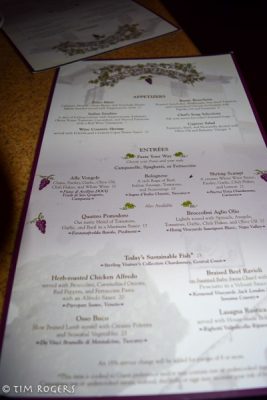 A few notes on the experience – we were sitting in a small indoor seating area. There was also a very large outdoor patio that was completely full, which could be a great dining experience. The service was top notch, as you might expect. One example: I asked a pretty specific question about comparing two wines and our server said they weren't specifically trained to answer that question so they found one of the certified wine experts on staff and got a complete and useful answer. To me, this exemplified a point of view of the restaurant the the most important thing was giving informed and complete information and advice, rather than just making something up or giving a personal perspective (by the way – we went with a bottle of Conundrum white wine, and it was great).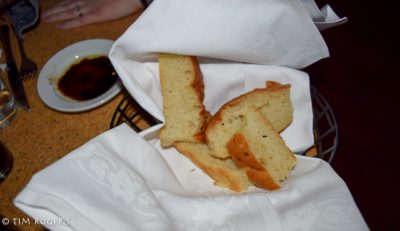 As far as the food goes, we were happy with the vegetarian offerings. The meal begins with some delicious bread and dipping oil. We chose to share two appetizers, the Rustic Bruschetta and Caprese Salad.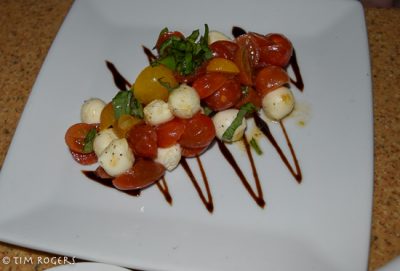 Up to $75 Disney Gift Card!
Deal
Book a Disneyland package of $1500* or more and receive a $25 Disney gift card. Packages of $3000 or more receive a $50 Disney gift card. Packages of $5000 or more receive a $75 Disney gift card. Gift cards are accepted at many Disneyland Resort locations and can be used to pay for shopping, dining, and so much more. We are sure you will find a way to put this to good use!   Read More
More
Less
Both were delicious, but I think the Caprese was our favorite. It was not only one of the most beautifully presented Caprese Salad's I've had, every component was exquisite. We both also enjoyed the Bruschetta, but for our individual tastes there were a few too many mushrooms – but that was easily solved.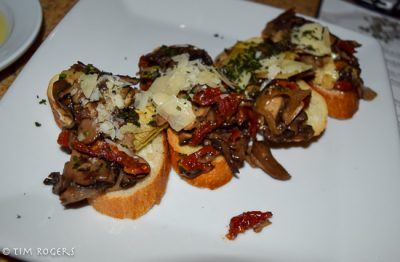 For entrees, we both enjoyed pasta your way. My wife got the spaghetti with the "Quattro Pomodoro" sauce (lots of tomato flavor), and I had the fettuccine with the "Broccolini Aglio Olio," which is a spicy garlic oil sauce. We loved both of these and would highly recommend either.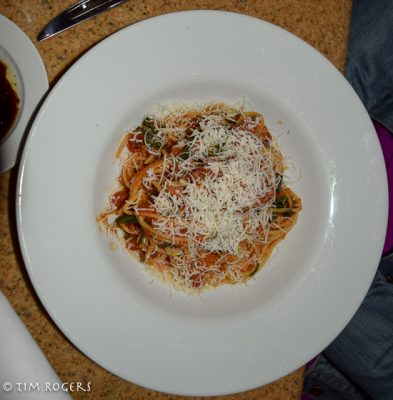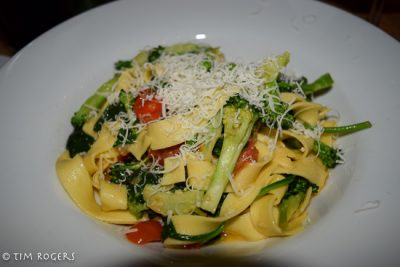 A special meal wouldn't be complete without a dessert, and we definitely took advantage of the offerings in that department. We split a sampler of cannoli and a panna cotta. Both of them were wonderful.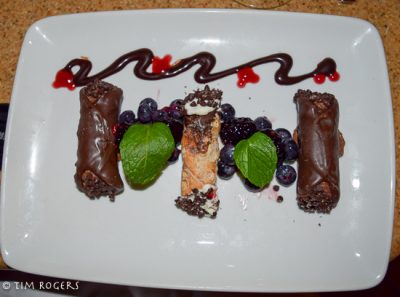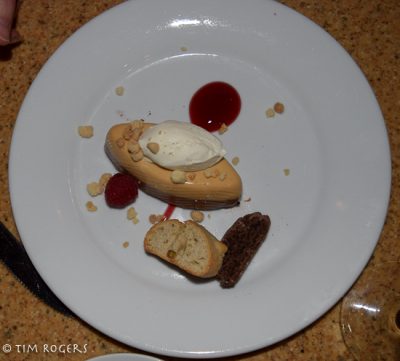 So if you can't tell, we really enjoyed this meal. Like all of our dining experiences at Disneyland, it was a delicious and unique meal and I highly recommend it to anyone heading to the park – especially for a special meal.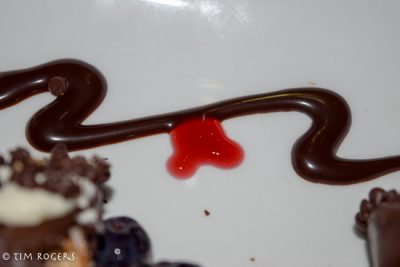 Have you dined vegetarian at Wine Country Trattoria? What did you think of your experience? Share it in the comments.
Did you like this article? Make sure to share it with your friends! Check below for easy ways to share!
Incoming search terms:
https://www themouseforless com/blog_world/vegetarian-review-wine-country-trattoria/