This post may contains affiliate links for your convenience. If you make a purchase after clicking a link we may earn a small commission but it won't cost you a penny more! Read our full disclosure policy here.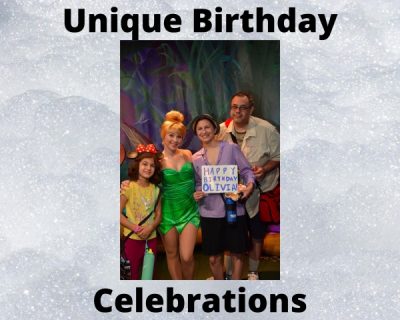 Take a photo with your favorite character!
It's always fun to celebrate a birthday or other special occasion at Walt Disney World. And there are so many ways to do it! Ordering a special birthday cake, having a dinner celebration, getting a birthday button, ordering a birthday celebration decoration package for your hotel room – so many of us have done all this! The problem is, some of these things are not available now. And also, these celebrations often cost more money, and this can be hard for families on a budget. I thought I'd share a couple of unique ideas that you may not have thought of!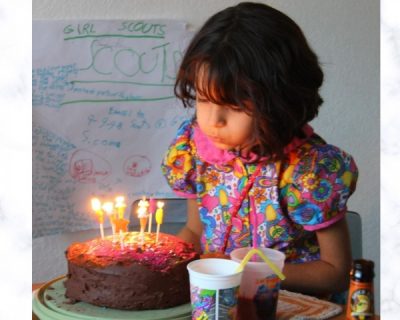 LET THE BIRTHDAY BOY/GIRL PLAN A CHUNK OF YOUR TRIP


This may not work for people who are going on a first Walt Disney World vacation, or even a once-in-a-lifetime trip. But for families who go to Walt Disney World often, this can be a fun activity. On our daughter's fourth birthday, we told her that from 4:00 p.m. until dinner time, we would do whatever she wanted. She chose to go on it's a small world….four times in a row. Was this my idea of a great way to spend an hour? Was it my husband's? Nope and nope. But that one hour made my daughter absolutely giddy with happiness.

BIRTHDAY PHOTOS IN FRONT OF A PARK ICON


If you're celebrating a birthday at Walt Disney World and plan to do it in future years, this can be a great way to commemorate the occasion. Pick a park icon and have the birthday boy or girl pose in front of it. Take that photo, and continue to take photos in the same location on future birthdays! Cinderella Castle seems like a natural place to do this, but try to think beyond the Castle. Maybe take that photo in front of that person's favorite ride, or first ride, or a place where something really funny happened during your trip. You'll be able to look back at this series of photos for years and compare how different (or the same!) that person looks. It'll also bring up great memories, like "Do you remember you didn't want to ride that" or "Do you remember having to wear a mask on that trip?"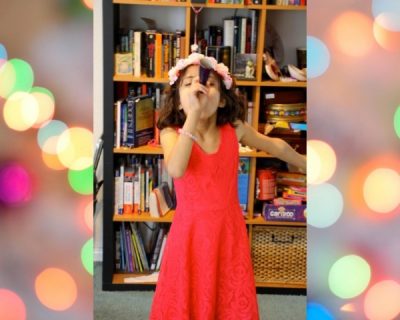 A TREASURE HUNT – IN YOUR HOTEL ROOM!


This one requires some advance planning and a bit of sneakiness from other members of your traveling party. Before you leave home, write simple riddles that would lead the birthday boy or girl to certain places in your hotel room, say, under the lamp, tucked into a pillowcase, or behind the curtain. Once you check into your room, have another member of your party take the celebrating person to the lobby's gift shop, or to get a snack, or for a dip in the pool. While they're gone, hide those riddles, and put a special birthday surprise in the last location. (The birthday ears are a great idea for this one!) Once the rest of your party returns, hand that person the first clue, tucked inside a birthday noise maker (just make sure it's not too early in the morning or late at night!) and watch them start their treasure hunt!
What ideas do you have to help celebrate a Disney birthday? Share with us your thoughts in the comments or on Facebook or Twitter!
Did you like this article? Make sure to share it with your friends! Check below for easy ways to share!  
Want to visit a Disney Destination? Contact The Magic for Less Travel for more information and a free, no-obligation quote.