This post may contains affiliate links for your convenience. If you make a purchase after clicking a link we may earn a small commission but it won't cost you a penny more! Read our full disclosure policy here.
If you're taking  a Walt Disney World trip as a family, there are certain things that you'll want to consider. Liliane Opsomer coauthor of The Unofficial Guide to Walt Disney World with Kids shares with us her top ten tips for families visiting Walt Disney World.
1] Be prepared and plan your visit. Make a list of what you need while at Walt Disney World. If you plan to fly into Orlando, consider shipping some items ahead to your hotel. Plan what you want to do for each day of your stay, alternating park days with rest days if possible.
2] If your kids are small, never, ever go without a stroller. You can rent one at the theme parks, but there will be countless moments when your child will be tired (from the parks to the parking lot, if you have a car; from the bus to the hotel room, which can be quite far). If you do not want to bring your own stroller, consider buying a cheap stroller upon arrival in Orlando.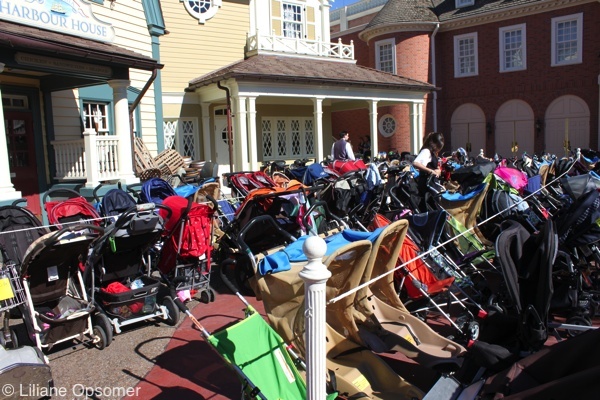 3] On park days, make sure you do not overload the day. Rule #1 is arrive early. I cannot stress that enough. Pick your 'must-do' activities, and get those done first thing upon arrival, using FastPass+ for attractions that have long lines. Use rider switch/child swap: Instead of having to wait in line twice, tell the attendant that you would like to use Rider Switch, and they will give you a FastPass that you may use immediately so that the parent that stayed with the child while the first parent rode can now go board the ride with little to no wait.
4] You know your child, but even so, some rides can be scary. Let your child watch the ride before going to Walt Disney World. There are plenty of videos up on YouTube. Of course, remember some rides have height restrictions; even if your child is a daredevil, he or she may not be able to ride. Don't make this discovery the day of your visit. If your child never went on a roller coaster start with Start with The Barnstormer & Seven Dwarfs Mine Train before graduating onto Big Thunder Mountain, Space Mountain, or Rock 'n' Roller Coaster starring Aerosmith.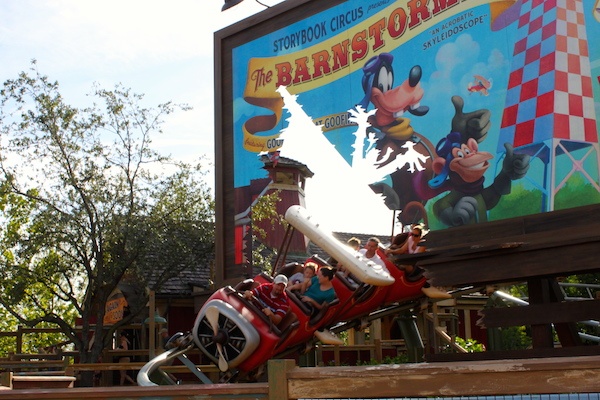 5] You can't do it all, but you are on vacation. Make sure to take a break every day. Return to the hotel for a swim, a nap, or both. Return to the park for the evening entertainment.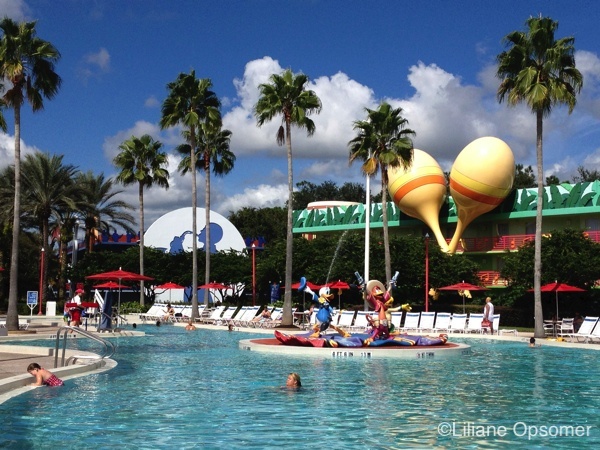 6] If you have enough days to alternate park days with rest days, make sure to find out what your hotel offers. Many hotels have free children's activities at the pool. Don't consider a water park an off day. Water parks take a lot out of you.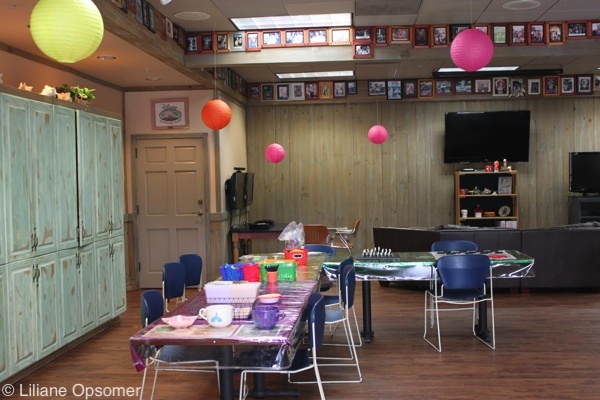 7] Establish rules prior to your visit. Walt Disney World is not a good place to start new rules. This goes for bedtime rituals, discipline, and, of course, spending at the parks.
8] Do not overload your vacation with sit-down dinners. They take a lot of time out of your day and are taxing on little children who are better off with a simple meal and downtime at the pool. Hurricane Hanna's at Disney's Beach Club for example serves kids meals in these lovely sand pail buckets.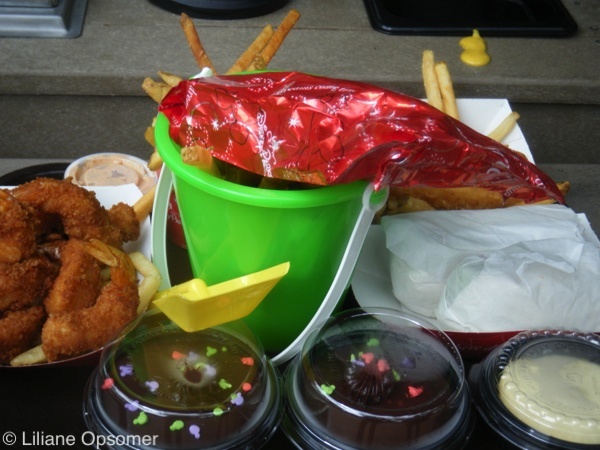 9] Don't waste money on water or snacks in the parks. It really adds up. Bring your own. You can also ask for free water at any counter service restaurant.
10] Check those little feet often. Children are so excited that they forget to tell you when their feet hurt, and they only speak up when the blisters are already there. Keep them hydrated (they may forget to drink with all the fun), and slap on that sunscreen!
Bonus Tip: When visiting Walt Disney World the most important tip to follow is to have fun!
What are your best tips to consider? Share them in the comments!
Did you like this article? Make sure to share it with your friends! Check below for easy ways to share!