This post may contains affiliate links for your convenience. If you make a purchase after clicking a link we may earn a small commission but it won't cost you a penny more! Read our full disclosure policy here.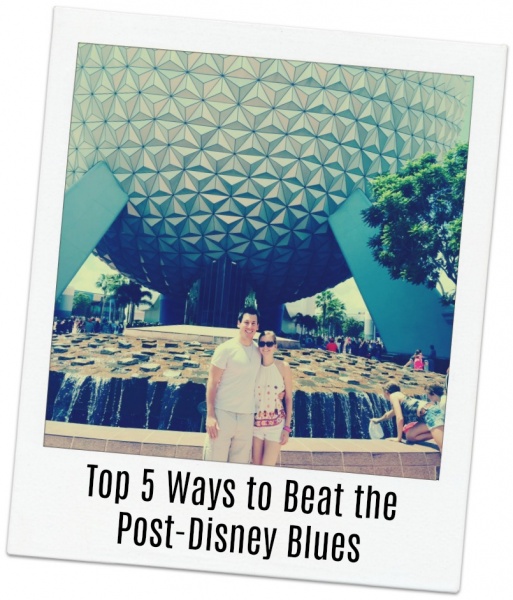 We all know that feeling you get when your Disney vacation is over. You're headed back to work, school starts early in the morning, or you've got that big pile of laundry staring at you. It's hard to beat the post-vacation blues, especially when you've just returned from the Most Magical Place on Earth. I've compiled my five best tips for staying in the Disney spirit once you've returned to the real world.
Enjoy some Disney dining at home
I love to eat; in fact, one of my favorite parts of a Disney trip is the memorable dining! From a Mickey-shaped pretzel to Tonga Toast at Kona Café, some of my best memories from Disney vacations involve food! One my favorite ways to continue the Disney magic upon returning home is to incorporate some Disney magic into my dining! Whether it's making Mickey-shaped pancakes on Saturday morning, or trying to recreate my favorite meal from a recent trip, it definitely keeps me in that Disney spirit! My coffee and tea is always served in a Disney mug too; nothing makes a Monday morning brighter like sipping coffee from a Disney mug! I also love to pick up some souvenirs at the Confectionery on Main Street U.S.A. before catching a flight back to New York. Having a snack from Disney always puts me in a better mood!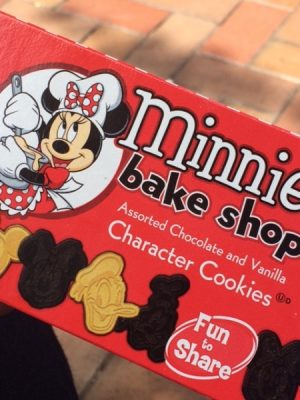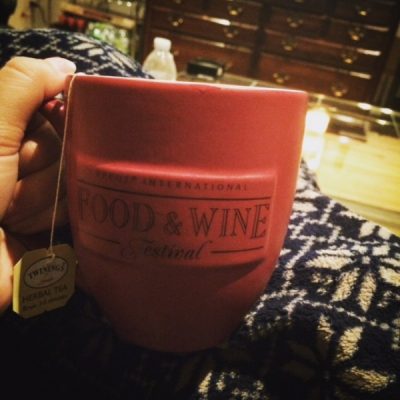 Listen to some Disney music
I work in a hospital, so when I'm not seeing patients, I'm often at the computer documenting my visits or doing other administrative tasks. When I feel the Disney Blues, I've found that playing some Walt Disney World background music at my desk really brightens my work day! I like to listen to background loops from my favorite places throughout The World, such as the Grand Floridian, Main Street U.S.A., and the World Showcase. The music transports me back to my most recent trip, and makes it easier for me to get my work done! Snow White was right about whistling while you work!
Disneybound
Many Disney guests participate in something called Disneybounding on their vacations, and this is something you could easily bring back home to keep you in that magical mindset. Disneybounding is wearing normal street clothes with the same colors, patterns, or themes of your favorite Disney character. For instance, to bound as Mickey Mouse, you may wear a black top, red pants, and yellow shoes. Since you're not wearing a costume, per say, you could easily Disneybound to work, school, or the gym. Just knowing that you're wearing Disney colors may put a smile on your face as you head back to the real world!
Look through those trip photos
Remember all of those photos you took during your Disney trip? Pull out your phone, your camera, or open up Disney PhotoPass to reminisce about all of the fun you had on vacation! When I'm missing Disney, looking at that beautiful picture of Cinderella Castle or of my family meeting Olaf always makes me smile. I've also created photo books, magnets, or collages online; creating the photo book is a ton of fun, and you're left with a souvenir that you can display. My office is full of little Disney mementos, making it a happy place for me to get work done!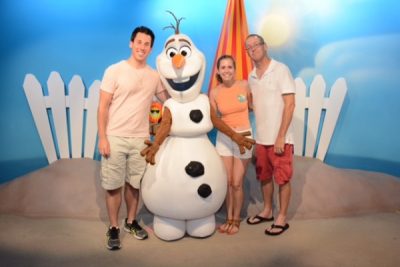 Plan your next trip!
You probably saw this one coming. The best way to beat those post-Disney blues has to be planning the next trip! Disney-lovers all know that planning an upcoming visit is half the fun! From counting down to the 180 mark to scheduling FastPass+ and dining reservations, planning a Disney vacation definitely gets you in the Disney spirit.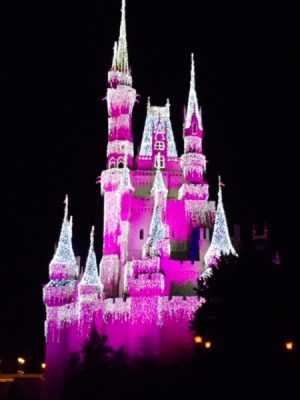 What are your tips for beating those Disney Blues? Share your tips in the comments so we can all commiserate together. 
Did you like this article? Make sure to share it with your friends! Check below for easy ways to share!