This post may contains affiliate links for your convenience. If you make a purchase after clicking a link we may earn a small commission but it won't cost you a penny more! Read our full disclosure policy here.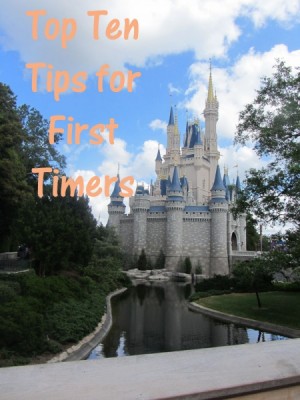 If you are visiting Walt Disney World, it can be overwhelming.  The four main parks, two water parks and Disney Springs all offer so many magical opportunities for visitors but if you aren't prepared those moments might slip by or even seem more frustrating than magical.  Here are a few tips if you are heading down for the first or even one hundred and first time that can help you make the most of your vacation.   
Do Some Reading
The first suggestion I would make would be to get to know the four main parks (Magic Kingdom, Animal Kingdom, Hollywood Studios and Epcot).  Get on the web, grab a book and get familiar with the park layout.  Figure out what rides, shows, nighttime entertainment and parades are provided at each of the parks.  Knowing this information ahead of time will help you feel more comfortable when you are there.  In Magic Kingdom, learning about the different lands (Tomorrowland, Adventureland, Frontierland, Liberty Square, and Fantasyland) and what rides are located in each will allow you to feel more confident when in the park.  In Hollywood Studios, understand the layout of the park and what is located down the different streets will help you move around quickly in this smaller park.  Animal Kingdom can be frustrating for new, and veteran, travelers as it is harder to move between the different areas (Asia, Africa and Dinoland) because of the Tree of Life in the center.  Just look over the map or even getting online and seeing it through Google Earth can be helpful in understanding how to get around.  Epcot is a little easier to navigate, but it is a big park to get around.  In Epcot, it is important to know where rides are located at throughout Future World as it is a small jaunt between the two areas.  You don't want to waste time walking between these two on a hot day, so getting a general layout in your head can be a big help.  Now don't think you need to memorize where everything is in Disney.  Disney is constantly changing and adjusting so things move and change making it nearly impossible to know where everything is located at in each of the parks.  Instead, plan on getting a general understanding of the parks so you are ready to go!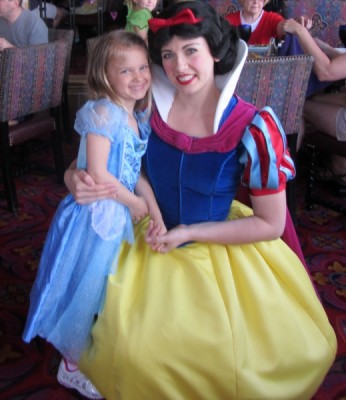 Enjoying Eating at Cinderella's Royal Table
 Book Your Reservations Early
Another suggestion that will help your vacation run smoothly is booking your dining reservations prior to leaving.  If you are staying on Disney property, you are able to book these meals up to 180 days ahead of time.  I know this seems extremely early; however, if you want to eat at the castle or with the Beast it is important to book on the 180 day mark.  These highly popular restaurants book up early so getting a walk up spot on the day of is highly unlikely.  To prevent disappointing your little ones, make sure you get these reservations done ahead of time.
 Book Your FastPass+
Along the same lines as the dining reservations are booking your FastPasses early as well.  Those staying on Disney property are able to book their FastPasses 60 days prior to check-in.  These are somewhat like a reservation for a ride, parade, show, or meet and greet with your favorite character.  You will always be able to ride the rides at Disney it just depends on how long you want to wait in line to do so.  FastPasses allow you to avoid the two hour long line for Toy Story Mania and instead head there during your hour FastPass time and have a typically short 10-15 minute wait.  Although it might be hard to determine what to FastPass or when to FastPass, many sites and books have suggestions on what the top rides and shows are at each park that would be the best use of your FastPasses.  Taking advantage of this opportunity is a great way to limit your wait time for those main Disney attractions.
 Have a Plan
As I have stated before, Walt Disney World and the four main parks are huge and can be extremely overwhelming.  After doing some reading, booking your dining reservations and FastPasses, start thinking about what your plan might be each day that you are there.  This doesn't mean plan every minute of everyday, but it does mean have a general idea of which park you what to be at morning, afternoon and evening.  Having this basic information planned ahead of time will help prevent meltdowns and discussion regarding what to do each day and evening.  Realize that these plans can change (see tip #9) while you are there, but designing a general plan prior to leaving will help get everyone on the same page when it comes to the goals for the day.  I also find this helpful for little ones because if they know ahead of time which park they are going it seems to lessen meltdowns.  Planning can help you feel less overwhelmed while on vacation.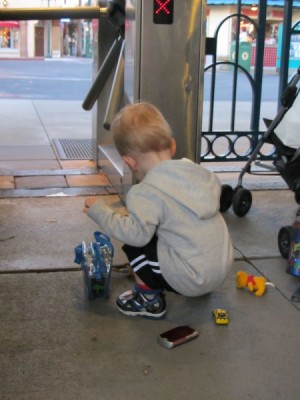 Playing Before Park Opening
 Get To Parks Early or Stay Late
As you are making your plans, take into consideration getting to the parks early in the morning, or if your group aren't early risers, staying late.  These hours are typically the least busy and can allow you to get to a variety of rides quickly with limited wait.  If you are staying on Disney property, take advantage of the Extra Magic Hours (EMH) that are provided to resort guests.  These are hours that only Disney resort guests can be at the specific park and it really lessen crowds drastically.  Even if you don't take advantage of these hours, being at the park around an hour prior to opening can be a big game changer.  This gets you through security and the gates and sometimes through part of the park's main walkway before the park even opens.  Taking advantage of these off hours will really allow you to get more accomplished in the park.  I know it is vacation, but if you can pull your group up early or power through and stay late you can achieve a lot during these hours.
 Plan Downtime
One of the biggest suggestions I can make for anyone heading to Disney is to take breaks.  Although Disney is magical and truly one of the happiest places on Earth, it can make even the most Disney loving fan crabby at times.  It doesn't matter if you are old or young, your body will need a break throughout your vacation.  Breaks can be heading back to the resort for a nap, a swim or a movie.  Sitting down and people watching while having a delicious Mickey ice cream bar can always be a nice way to relax.  It is sometimes hard to convince yourself to just relax and do nothing while in Disney as there is so much to take in and you don't want to miss anything; however, investing a little time in a break will pay off in the end as everyone will be refreshed and ready for more Disney fun.
 Stay Hydrated
Along with taking breaks is making sure you stay hydrated.  Disney is humid and you are walking a ton so make sure your body is getting the fluids it needs to prevent dehydration.  Parents, it is so important that you make a conscious effort to keep your kids drinking water throughout your visit.  It is easy to get wrapped up in the rides, shows and moving from place to pace that we often forget to hand them some water.  Whenever you are waiting in line, make sure they are drinking something to prevent them from being dehydrated.  Disney allows you to bring in water bottles of your own and you are able to get ice from any quick service restaurant.  This is such an important step in keeping your family safe and happy during your vacation.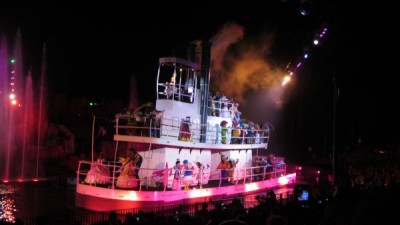 Favorite Show Fantasmic
 Visit the Shows
Many people know about all the rides that Disney has at each of the four main parks, but many miss out on the shows.  Don't forget to take some time to visit some of the show throughout the parks.  Disney has many scheduled shows such as Finding Nemo, Lion King, Dream Along With Mickey and Fantasmic at each of the parks that bring Disney magic to a whole new level.  Along with these scheduled shows throughout the day, there are many different shows that you can find throughout the parks that seem to just pop up randomly.  Keep your eyes open and don't pass them up!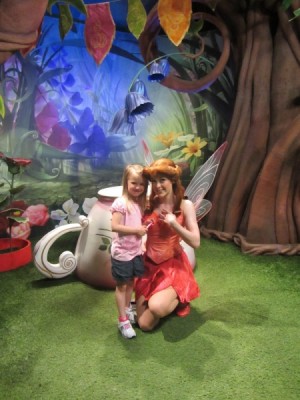 A Unplanned Visit to Meet the Rosetta
 Be Flexible
A lot of my suggestions are around planning and I do feel that is key to limiting your stress on a Disney vacation, but with that said make sure you are flexible when you get there.  Plans are great, but they shouldn't prevent you from stopping and visiting a character with no line or jumping on a ride that you don't have on your list.  Remember rides breakdown, kids have to use the bathroom and they too will probably have meltdowns as will you possibly.  Be flexible.  Listen to what they need and adjust your plans accordingly.  Forcing them to ride a ride or see a show when they are hungry won't be fun or magical for anyone.  I am a planning queen and I love doing it, but when we are in Disney my plans become more a guide than a rule.  We visit the rides that don't have waits, we stop and grab popcorn, we sit and relax when needed.
Love the Extra Magic
 Don't Miss the Magic
My final tip for those visiting the first time is don't forget to take in the magic.  Sometimes we get so wrapped up in the plans that we forget to step back and enjoy the magic all around us.  You made it to Disney.  You did your research, made your reservations and FastPasses, and you have a general plan now it is time to just breath and take it all in.  Watch your kids as they take in a show or enjoy a ride for the first time.  Look around and see the details that go into the waiting areas for rides.  And feel free to cry when you see the fireworks in Magic Kingdom for the first time.  We all do it!  Walt Disney World is known for its magic so make sure you take time to see it.
Walt Disney World is an amazing vacation and a wonderful place to visit which is why so many do so over and over; however, it can be overwhelming.  Hopefully you will find these tips helpful as you prepare for your trip to Disney.  Have a magical time!