This post may contains affiliate links for your convenience. If you make a purchase after clicking a link we may earn a small commission but it won't cost you a penny more! Read our full disclosure policy here.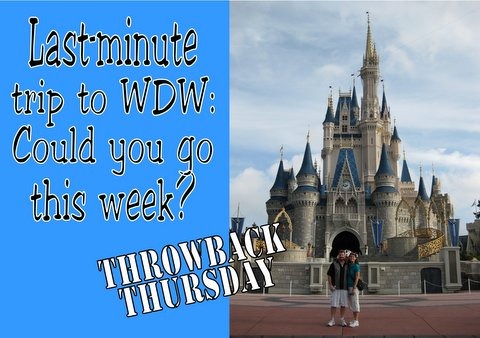 Sometimes the best plans of mice and men go awry. My husband and I made a last-minute trip to Walt Disney World in 2008 on FOUR DAYS' notice. While it's not the ideal situation, we had a great time and learned quite a bit that we applied for future visits.
Why did we take a last-minute trip to Walt Disney World?
Two words: Hurricane Ike. We had a SCUBA trip to Key Largo, FL, all planned out for September 2008. As the hurricane strengthened, it was projected to wipe out the Keys. They were evacuated four days before we left on our trip and we were able to cancel our hotel and SCUBA. We still had airline credit, a grandmother already flying in to babysit our four children, and an office closed for a week of renovations. So we had to go somewhee!
Streets of America, 2008
Luckily it occurred to me to consider Disney World as an option. I visited once on a high-school band trip in the 1980s, and my husband had never been there. But we are Disneyland veterans and had some idea what we were facing! With no value resort availability, we booked a room at Caribbean Beach Resort — and one other fun activity! The airline helped me find a different flight, and I bought a guidebook to read on the plane.
What did we accomplish?
We only had Wednesday to Sunday to travel, so we purchased four-day tickets. We decided to maximize our time in the parks by visiting the parks hosting Extra Magic Hours where possible. In order, we visited Magic Kingdom, Epcot, Hollywood Studios, and Animal Kingdom.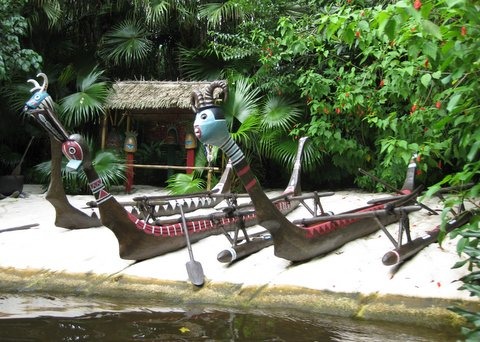 One of the many, many Jungle Cruise pictures on our camera
Our first morning at Magic Kingdom felt, well, magical! Halloween decorations filled the park and we covered the west side quickly. My husband had a new camera, so he took 23 pictures on the Jungle Cruise testing it out! The afternoon soured a bit when a classic Florida thunderstorm moved in, leaving us stranded in a gift shop. We finally purchased Mickey ponchos — expensive, but we still have and use them. After the rain we watched Spectromagic — the only time we ever saw it.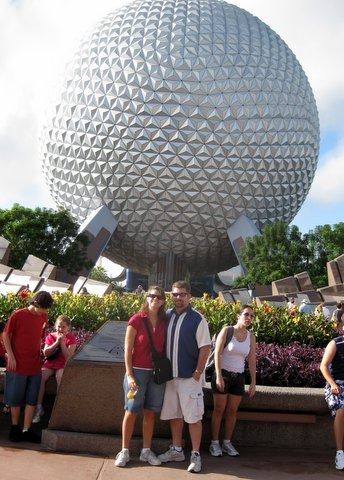 While Magic Kingdom felt familiar as it shares a lot with Disneyland, Epcot seemed almost all new to us. Much had changed since my 1988 trip, including Soarin, Test Track, Mission Space, etc. We enjoyed the World Showcase countries and took pictures of Spaceship Earth from every angle imaginable. We tried to get a table at Coral Reef, only to be told they had no availability all month — we didn't know anything about the effects of free dining!
Something special!
The one activity I booked — I don't even recall how I knew it was possible — was DiveQuest in the Living Seas. A consolation prize for our canceled SCUBA trip, it became a highlight (that my husband has repeated). Being a temporary Cast Member while diving was amazing, and we enjoyed every minute of the tank time and the behind-the-scenes look at the pavilion.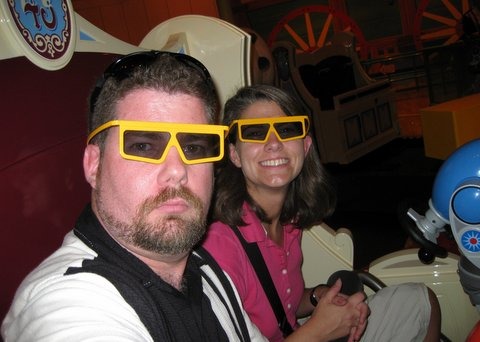 We weren't sure what to expect at Hollywood Studios. It had several rides in common with Disneyland — like Star Tours, Tower of Terror, and Toy Story Mania. But we also caught several shows, including the now-closed Lights, Motors, Action stunt show, the Indiana Jones stunt show, and Beauty and the Beast.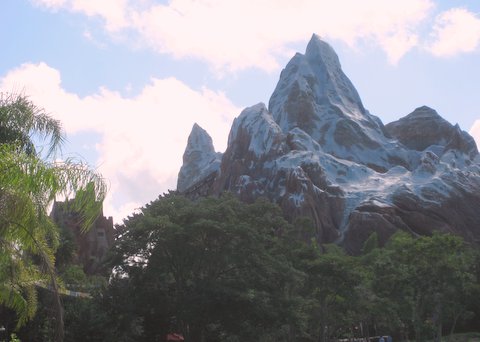 New favorite attraction!
I had a plan for our Animal Kingdom day — avoid the crowds and start with Dinosaur. I don't know why I picked that, but we managed to be the first people on the ride that morning (bucket list, check!) This attraction genuinely scared me the first time! I also fell in love with Expedition Everest.
After lunch on our Animal Kingdom day, we had to head back to the airport for a late flight. We talked about what we had seen and started making plans to bring our children back, which we did in 2011.
Could a trip like this be done today in the era of FastPass+?
Like many things, I'd say the answer to the question above is … it depends. If it's a first visit, I think I'd only do it as a "tasting menu" with plans to come back. I'm not sure I'd do it for a once-in-a-lifetime vacation. If it's a repeat visit, it's easier to let some things go, but you also probably have a touring style that might require some adjustment.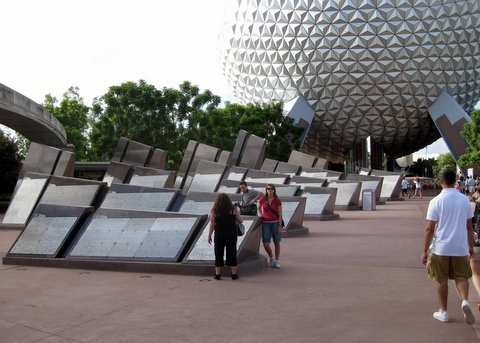 RIP Leave a Legacy
Our visit in the era of classic paper FastPass meant we started each day at the same point as every guest. Now, high-demand FastPasses get reserved 30-60 days in advance. A last-minute visitor isn't likely to experience busy rides without some long standby waits. Add in Table Service restaurants snapped up 180 days ahead, and it could mean serious frustration.
My recommendations for a last-minute trip to Walt Disney World:
Pick a few highlights — favorites or new experiences — as must-dos, and consider everything else as bonuses
Be willing to go to the parks before rope drop or stay until closing to catch some shorter standby lines
Check dining availability the night before or morning of, as guests cancel to avoid being charged, or eat at resorts or Disney Springs
Check the Parks app often for FastPasses as guests drop them the night before or morning of when their plans change
Don't try any of this during a crowded holiday time!
One other option if you decide to travel at the last minute is a visit to Disneyland. Disneyland is much easier to plan on short notice, with greater restaurant availability and every FastPass distributed the day of (get MaxPass!)
Have you ever made a last-minute trip to Walt Disney World? Was it worth it? Share your thoughts in the comments or on Facebook or Twitter!
Did you like this article? Make sure to share it with your friends! Check below for easy ways to share!
Want to visit the Walt Disney World Resort? Contact The Magic for Less Travel for more information and a free, no-obligation quote.

Incoming search terms:
https://www themouseforless com/blog_world/throwback-thursday-last-minute-trip-walt-disney-world-2008/
disney places 2008