This post may contains affiliate links for your convenience. If you make a purchase after clicking a link we may earn a small commission but it won't cost you a penny more! Read our full disclosure policy here.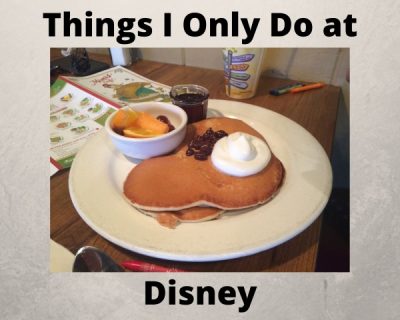 "Chocolate chips and whipped cream for breakfast? Sure!"
It's a bit of an exaggeration to say that I turn into a different person when I'm on a Disney vacation, but I definitely accept that my behavior changes somewhat. There's a sparkle in my eye, a lightness to my steps, and I can't help but smiling from ear to ear. The magic inherent in a Disney vacation definitely affects me!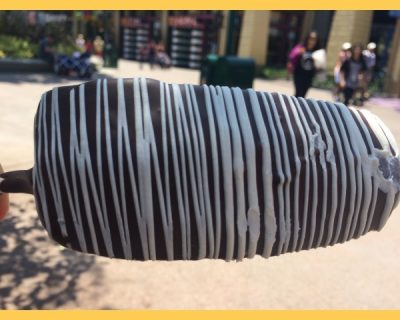 "Chocolate-covered pineapple counts as a serving of fruit, right?"
In fact, I started to think about the things I do at a Disney vacation that I simply don't do in my regular life, not even when I'm on a different kind of vacation. It surprised me to think about how many there are!


I DRINK SODA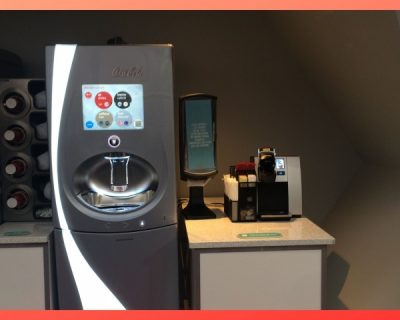 Disney Vacation Club Lounge in Epcot
Diet soda, but soda nonetheless. We don't keep soda in my house, and I never order it off the menu when we eat out or take in. But we tend to go on Disney vacations when it's hot out and we've been walking around all day. Something about the cold, bubbly beverage just hits to the spot when I'm traipsing through New Orleans Square in Disneyland Park, exploring the area around the Hall of Presidents in Liberty Square, or lazing in the sun on Castaway Cay.


I LET MY KID EAT SUGARY BREAKFASTS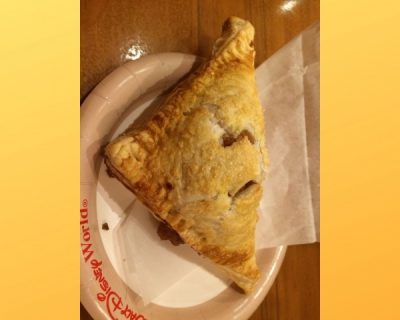 Captain Cook's, Polynesian Village Resort
In our house, breakfast means a whole grain, a fruit, some protein, and a teensy amount of sugar. But when we're on a Disney trip, I don't think twice about letting my kid eat a cinnamon bun the size of her head first thing in the morning. (I still insist on the fruit, though!) Even when we're on another kind of vacation, I usually encourage her to go easy on the sweets in the morning. But I realize that Disney vacations involve a tremendous amount of walking, whether it's from the Paradise Pier Hotel to the entrance to Disneyland, or from the Hollywood Studios to the Beach Club Villas, or back and forth each deck of the Disney Dream in order to play the Midship Detective Agency game. That sugar is going to get worked off pretty quickly!


I SAY "YES" – A LOT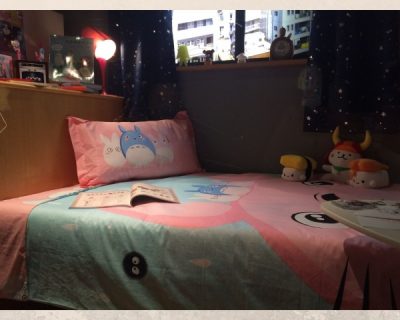 "Can we spend an hour in the Culture of Kawaii exhibit?"  "Sure, why not?"
I wouldn't say I'm the strictest parent on earth, but I do usually give a lot of thought when my daughter makes a request, from "Can I up stay up late tonight" to "Do you think I should save my money for a big purchase later or blow it all on candy today?" When we're at Disney, I find myself letting her take the reins. "Can we go on it's a small world four times in a row?" "Sure, why not?" "Can I get fries with dinner if I eat carrots with lunch?" "You bet!" "I know it says it's a 60 minute line to meet Mickey and we don't have a FastPass, but can we do it anyway?" "You got it, kid."

"After all, we're at Disney!"


What things do you only do at Disney? Share in the comments or on Facebook or Twitter!
Did you like this article? Make sure to share it with your friends! Check below for easy ways to share!  
Want to visit a Disney Destination? Contact The Magic for Less Travel for more information and a free, no-obligation quote.