This post may contains affiliate links for your convenience. If you make a purchase after clicking a link we may earn a small commission but it won't cost you a penny more! Read our full disclosure policy here.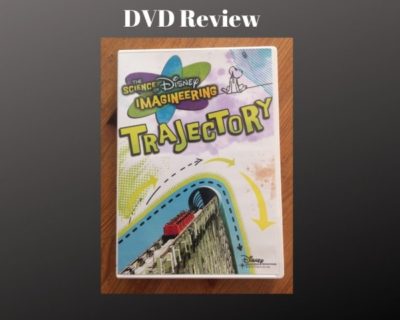 Learning about science using Disney rides?  Yes, please!
My daughter has told me for years that she wants to be a Disney Imagineer when she grows up. So when I found out there was a series of three DVDs that uses Disney Imagineering and theme park rides to explain and teach scientific concepts to kids, I made sure she got one of those DVDs as a present.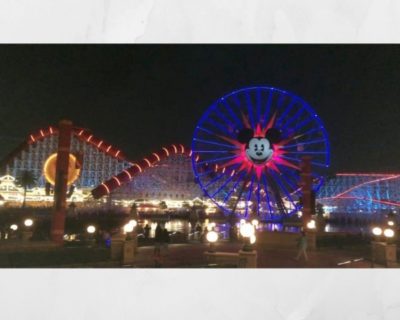 The DVD visits California Adventure to learn about roller coasters
We wound up watching The Science of Disney Imagineering: Trajectory, as a family, but after viewing it, I can see how this would work perfectly in a school classroom or in a home schooling setting.
Trajectory, simply put, is the path followed by a projectile flying or an object moving under the action of given forces. And on this DVD, we learn how this concept is involved at attractions such as California Screamin' (which has since been transformed into the IncrediCoaster); Toy Story Midway Mania; the former Lights, Motors, Action stunt show, the leapfrog fountains in front of the Imagination Pavilion, and even the fireworks display that lights up the night sky above the Magic Kingdom.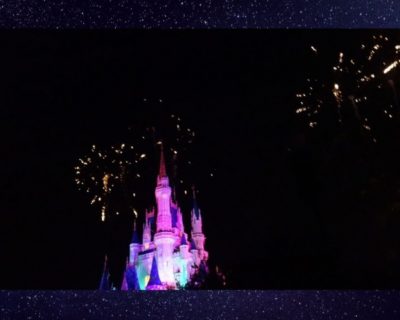 Then it's off to the Magic Kingdom to learn about fireworks!
The Science of Disney Imagineering DVD begins by introducing us to Asa, a friendly Disney Imagineer, who teaches the audience what trajectory is and how it works using some funny experiments in his office. Let's just say that no actual churros were harmed during the making of this DVD.
Then, it was off to the parks (both Disneyland and Walt Disney World) where we met Imagineers who explained how they use trajectory to create different attractions. Some, like roller coasters, were obvious. Others, like creating virtual trajectory in simulator rides, were not.
Still others explored how stunt drivers have to carefully study trajectory in order to create the perfect stunt. Another segment used leaping fountains to show how liquids follow the same basic principles of trajectory as solids do.
I'm not ashamed to admit that I learned a couple of things about trajectory. And the science is explained very clearly and understandably, without dumbing it down too much. Of course, if you want to explain anything to me, using a Disney theme park ride is probably the best way to do it! By the end of the DVD, I had not only a better understanding of trajectory, but a greater appreciation for the careful thinking that goes into my favorite Disney attractions.
The special features on this DVD include a quiz to see what you've learned as well as instructions for how to do a simple experiment involving trajectory at home or in the classroom. A third special feature previewed the other two DVDs in the series: Gravity and Friction.
We loved this DVD, and can't wait to get our hands on the other two!
Have you watched The Science of Disney Imagineering videos before? What did you think of it?
Let us know your thoughts in the comments, or on Facebook or Twitter!
Did you like this article? Make sure to share it with your friends! Check below for easy ways to share!
Want to visit a Disney Destination? Contact The Magic for Less Travel for more information and a free, no-obligation quote.

Incoming search terms:
Disney fireworks concepts
https://www themouseforless com/blog_world/the-science-of-disney-imagineering-trajectory/