This post may contains affiliate links for your convenience. If you make a purchase after clicking a link we may earn a small commission but it won't cost you a penny more! Read our full disclosure policy here.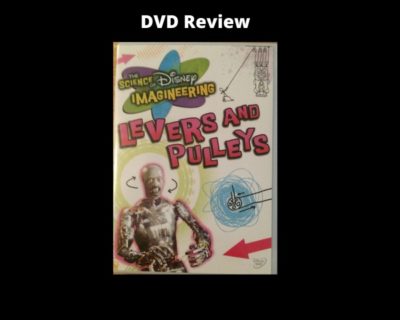 The Science of Disney Imagineering: Levers and Pulleys
The last DVD my daughter and I watched in the Science of Disney Imagineering series was Levers and Pulleys. This DVD taught us that even the most complicated machinery used in theme park attractions is based on this very ancient, simple system.
Our Imagineering guide, Asa, starts us off by showing how levers and pulleys can help us lift heavy objects with less effort. He then brings us to Disneyland to experience a ride on Dumbo the Flying Elephant. This Disneyland original uses a lever and pulley system to get those elephants flying.
We then move to Tomorrowland, where the Astro Orbiter soars in the sky. The same lever and pulley system make it possible for guests to fly high in the skies above Disneyland.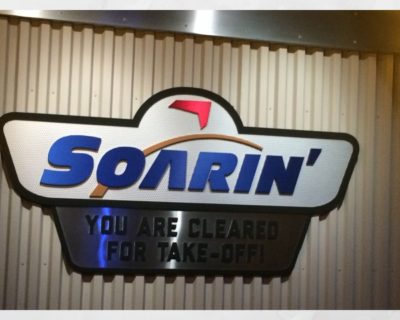 California Adventure's Soarin'
Then we move across the entrance plaza to California Adventure, where we visit Soarin'. This time, we meet with the Imagineer who came up with the idea of how to move the ride vehicles in front of the massive screen so that every guest would have a fantastic view. He started by building a model using an old Erector Set. He shows us the model, which uses – you guessed it – levers and pulleys to move the seats into position.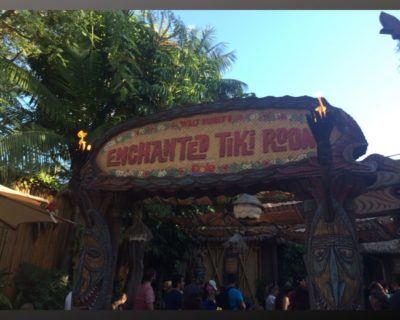 Disneyland's Enchanted Tiki Room
We then go back to Disneyland Park to experience the audio-animatronic birds in the Enchanted Tiki Room. Even the most sophisticated audio-animatronics involve levers and pulleys that move each arm, wing, mouth or beak.
When then move to Walt Disney World, and back in time, to visit the now-defunct Catastrophe Canyon. (This DVD series is a few years old, and the Backlot Tour in Hollywood Studios was still running.) Levers and pulleys were used to release the many gallons of water which splashed down into the canyon, and also to reclaim that water at the end of the cycle so that it could be reset for the next set of guests.
Finally, we visit Typhoon Lagoon, with its impressive wave machine. The waves can be carefully controlled so that each guest can get that perfect wave. And it's all possible by using levers and pulleys.
The experiment on this DVD is a fun (but not really practical!) Dirty Laundry Lift-o-Matic. It shows how you can build a simple lever and pulley system that will allow you to hoist a laundry basket while using less effort than if you would simply lift it. It seems like an overly complicated way to lift a laundry basket to me, but if it will convince my kid to actually do her laundry, it'll be worth it!
This is another entertaining and educational DVD that teaches basic scientific principles in ways that are accessible, fun and meaningful.
Did you like this article? Make sure to share it with your friends! Check below for easy ways to share!
Want to visit the Walt Disney World Resort? Contact The Magic for Less Travel for more information and a free, no-obligation quote.

Incoming search terms:
https://www themouseforless com/blog_world/the-science-of-disney-imagineering-levers-pulleys/