This post may contains affiliate links for your convenience. If you make a purchase after clicking a link we may earn a small commission but it won't cost you a penny more! Read our full disclosure policy here.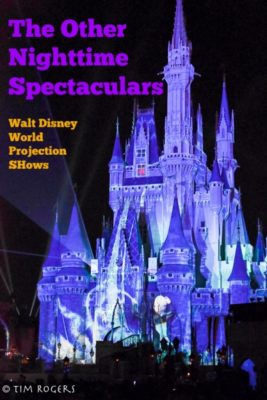 One of the defining moments for any day of a Walt Disney World vacation is what happens right at the end – the "nighttime spectacular." People will line up or save a spot for hours for some of these shows, and they are truly wonderful and breathtaking. But that's not what I'm talking about here.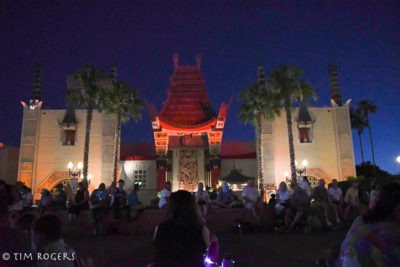 Instead, I want to talk about something that is sometimes an afterthought, if any thought at all – the special nightly projection shows, specifically at Disney's Hollywood Studios and the Magic Kingdom.
A quick note: the Tree of Life Awakening at Disney's Animal Kingdom sort of fits in this category, but is a bit shorter and randomly repeats throughout the night. While it is also amazing and you should check it out, I'm focusing on the more full length projection shows in the other parks.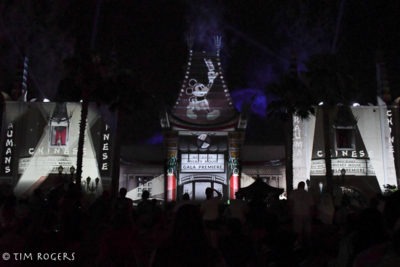 First, at Disney's Hollywood Studios just before Star Wars: A Galactic Spectacular you can be treated to the Wonderful World of Animation. This show traces the history of Disney and Pixar animation with sections featuring many of the most beloved characters and series of all time.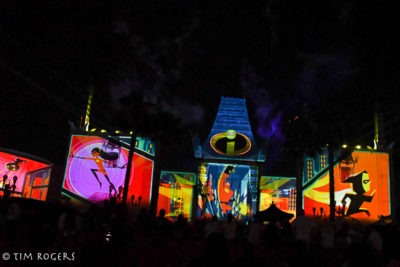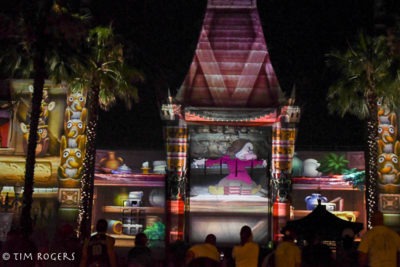 Personally, I loved this show – I thought it was fun, moving, exciting, and has enough different moments for everyone. In fact, even though I am a fan of Star Wars, especially the music of Star Wars, I like this show as a whole more than the Galactic Spectacular that immediately follows it. The pacing, design, and beginning and ending with Mickey all come together for a truly wonderful show.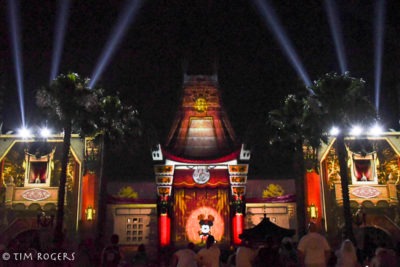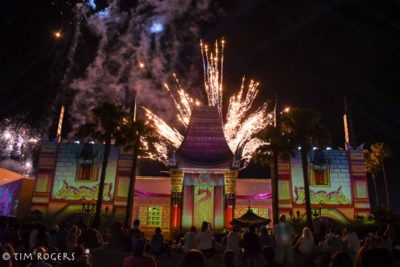 Heading across the property to the Magic Kingdom, there has been a tradition for a while to have some sort of "castle show" before and/or after the fireworks show. When "Happily Ever After" debuted, it was only natural that this show would also be changed, and that is how we got "Once Upon A Time."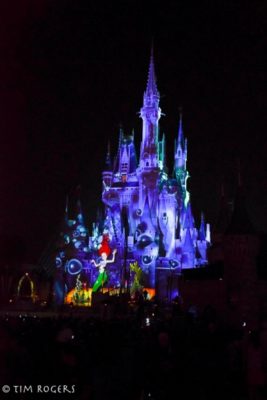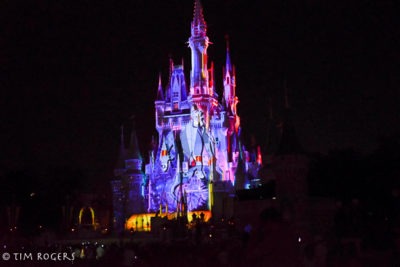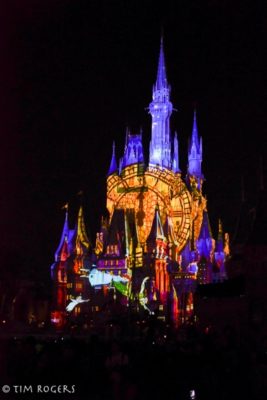 Using Mrs. Potts and Chip's bedtime routine as a starting point, this show travels through several of the classic Disney films, ending with, of course, Beauty and the Beast.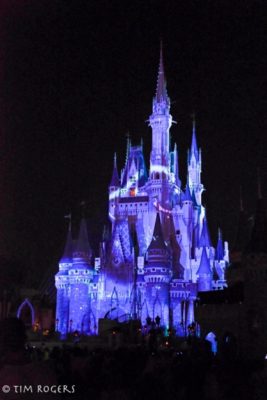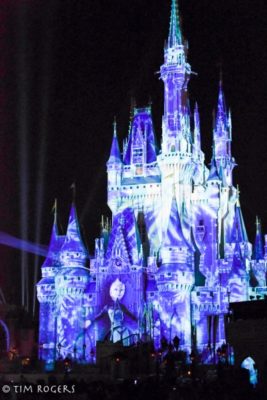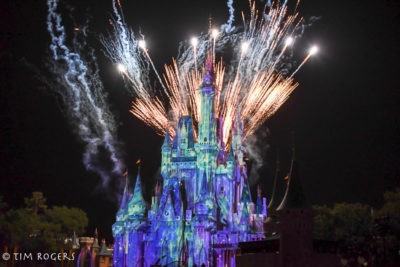 The moments of classic Disney in this show are punctuated by special effects and even some fireworks, and definitely return you to the feel of each film.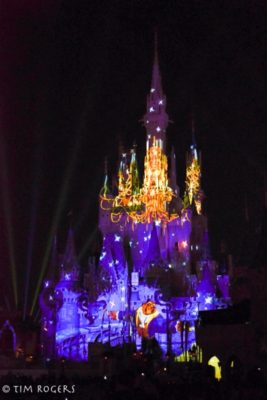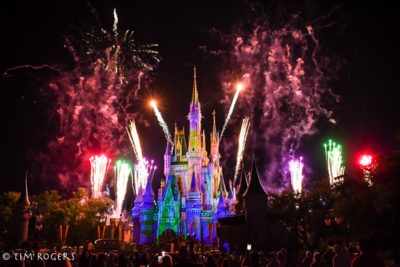 Both of these nighttime hows represent what Disney does best, bringing awe-inspiring, emotional excitement to thousands every night. If your schedule includes just the "main" headlining night caps, I strongly suggest you add a little bit of time and check these out.
What is your favorite nighttime projection show? Let us know your thoughts in the comments, or on Facebook or Twitter!
Did you like this article? Make sure to share it with your friends! Check below for easy ways to share!
Want to visit the Walt Disney World Resort? Contact The Magic for Less Travel for more information and a free, no-obligation quote.