This post may contains affiliate links for your convenience. If you make a purchase after clicking a link we may earn a small commission but it won't cost you a penny more! Read our full disclosure policy here.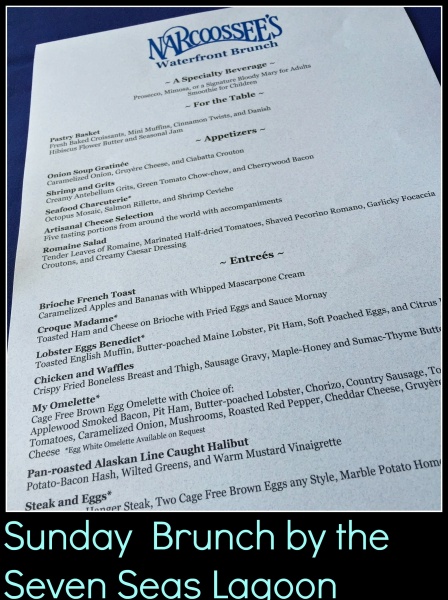 It took me a few visits to Walt Disney World before I discovered a very valuable bit of intel. But once I did, my park touring style was altered forever. I realized that the more you are moving against traffic, the better you are. Go where everyone else used to be. Zig, when they are zagging. Leave the park, just as the masses are flowing in after they slept through their alarm. Then, I discovered Sunday brunch. The concept of leaving the park early and heading to a glorious meal was mind blowing. The rest, as they say..…I hate to use the word epiphany here, but if the shoe fits. Disney Sundays have become the highlight of our trips and we haven't missed a brunch since.
The two heavy-hitters in the brunch game are Narcoossee's(Grand Floridian) and California Grill(Contemporary). Both are phenomenal. We adore each of them. Food only, Narcoossee's holds the edge. California Grill, however, offers that glorious first-course buffet, and THE best views on property. Hard to choose. One thing they do have in common, is they are both all-you-care-to-enjoy. Meaning there is no limit to the amount of food you can order. The servers are not shy about telling you this. This is why I think these brunches offer the best bang-for-your-buck of any signature dining experience in Walt Disney World. Definitely the only meal you will need on a Sunday. But, this isn't a brunch vs. brunch article. I am here to tell you about my favorite, Narcoossee's.
First of all, no one has ever complained about having to go to the Grand Floridian (or the Contemporary for that matter. I know, I know, I said this was not a brunch war!) This place is as opulent as it gets. No other resort screams "BRUNCH!" like The Grand. Narcoossee's is set along the docks, with beautiful views of Seven Seas Lagoon. Some of the tables even have gorgeous views of Magic Kingdom. The space itself is nothing to write home about, nautically themed, with lots of natural light. Classy enough for the Grand Floridian, yet relaxed enough for a Sunday afternoon.
Narcoossee's Brunch is presented from 9:30 a.m. to 1:30 p.m.. Our standard play is to make a reservation as close to 12:30 as possible. This gives us plenty of time to use three FastPasses in a park, then catch a leisurely boat/monorail/Uber to the resort, depending on where we are. Afternoon is also a pretty quiet time in the restaurant. By the time service is finished, we typically have the place to ourselves. Included in the price of the meal is a specialty beverage. Prosecco, Mimosa or Bloody Mary for the adults, and a choice of fruit smoothies for the kiddos. I highly recommend the Bloody Mary, just look at it!! The smoothies are yummy, too.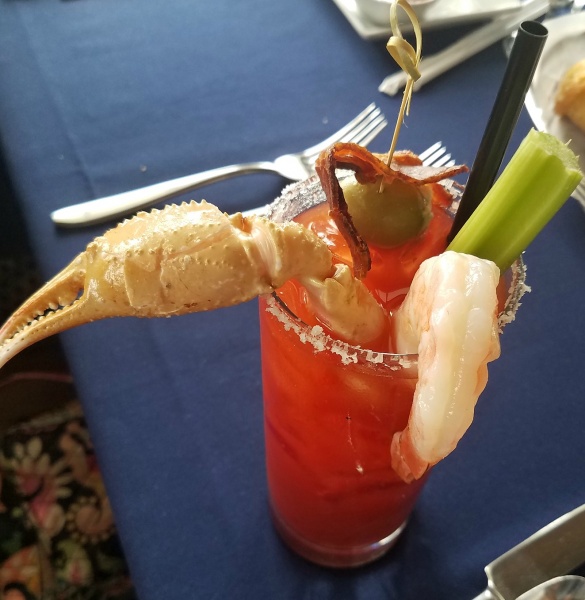 A pastry basket is delivered to start the food service. It is loaded with cute little goodies. We usually politely decline, as to save room for the rest of the meal. The choice is yours.
As I mentioned before, this is an all-you-care-to enjoy event, so don't agonize over the menu. We tend to order at least one of everything from the first course section. Sharing and sampling is part of the entertainment. As for entrees, we will order one each, and maybe an extra one just for fun. Make your table look like a buffet, people! Don't be shy! I do want to make it clear that I am not suggesting you order so much food that it goes to waste. Or worse yet, you take it with you. The portions here are not huge, and trying as many different things as you can is kind of the idea. Just be conscious of your party and how much food you think you can reasonably handle.
Enough of this. Let's eat! I will break down the current menu for you. Most of these items have been here for a long time, so I am assuming they will be here when you visit. And you WILL visit.
NARCOOSSEE'S BRUNCH FIRST COURSE
Caesar Salad     One of the best I have ever had. Certainly the best in Disney. Too bad it's only available on Sunday. The half-dried tomatoes really pop in this garlicky salad. Killer croutons, too. Love.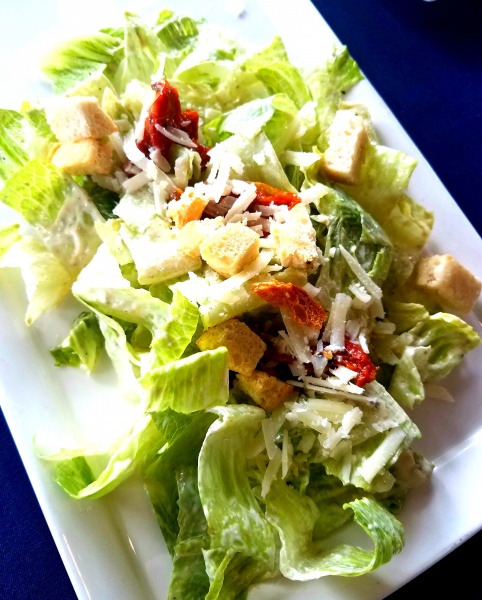 Salmon Rillette      Rillette is a term for a meat that is cooked and preserved in its own fat, like a pate'. More commonly made with pork, this version of the old school classic is perfectly done. Rich and salty. The dried cranberries in the crostini are genius.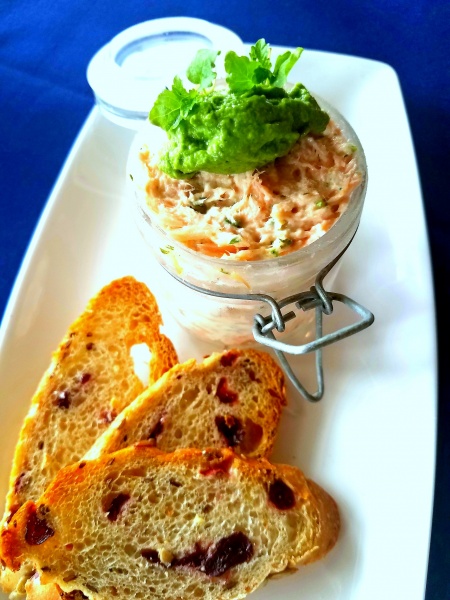 Brentwood Crab and Corn Soup     Please try this. The bisque itself is sweet from the local corn, and briney from the seafood stock. I also taste a hint of dry sherry here. It is garnished with big hunks of jumbo lump crab and kernels of roasted fresh corn. Winner.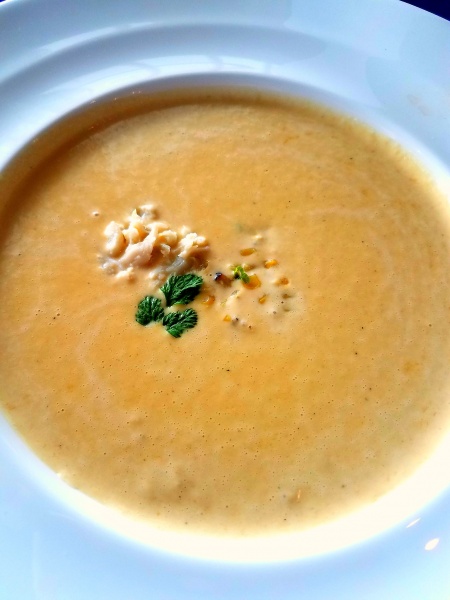 Shrimp and Grits     As good as there is in Disney, and there are a lot to choose from. The grits are always perfect. The cherrywood bacon chunks are a nice touch, but the star here is the chow-chow. Pickled green tomatoes, to be exact. So good! The acid in this relish cuts through the rich grits like a chainsaw. Order two.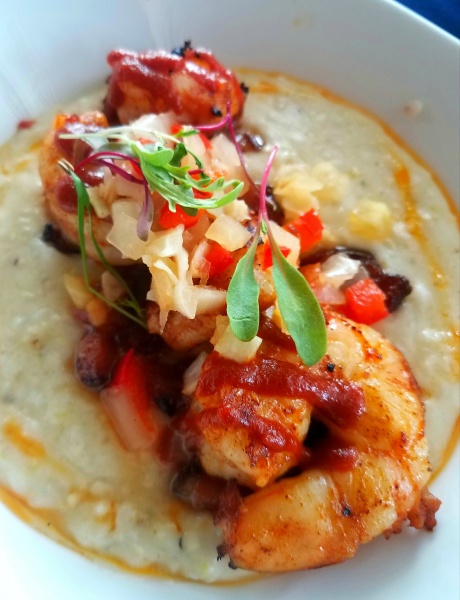 Artisanal Cheese Platter    Nicely done, but ubiquitous in WDW. I would try it somewhere else. Artist Point or Citrico's, to name a couple.
NARCOOSSEE'S BRUNCH ENTREES
Chicken and Waffles     Not a bad dish, but there are better options elsewhere. Save your sweet/salty craving for when you are at Chef Art Smith's Homecomin' in Disney Springs, and have the Fried Chicken and Doughnuts. YUM!
Brioche French Toast     Very tasty version. Fresh berry compote and whipped mascarpone are a nice add. French toast is also everywhere on property, so I personally don't recommend wasting the carbs here. The kids will love this, though.
Steak and Eggs     Hangar steak is a fun switch-up here. Tender and just the perfect size. Love the marble potato hash with truffle oil. Anything truffle for me. Two runny eggs on top to finish. Nice dish.
Line Caught Swordfish     Fish for breakfast? Heck ya! ( you already had salmon, remember?) The potato/bacon hash and warm wilted greens could be served by themselves and I would eat it all day. Excellent entrée.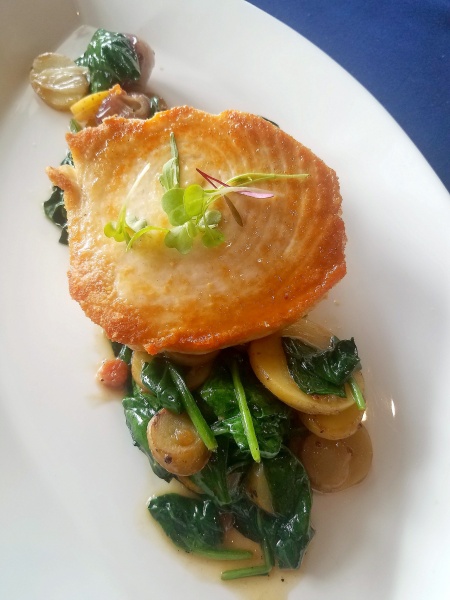 Lobster Eggs Benedict     So you're telling me you are going to top the ham on my Bennies with butter poached lobster? Ummm…ok!! This is such a well-done twist on a tired classic. The lobster barely holds together it is so tender. More runny eggs, salty ham, and the hollandaise…order some on the side and pour it on the fish. Trust me.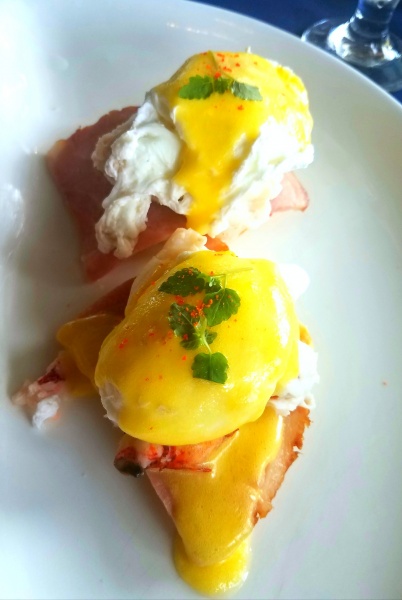 Croque Madame    This simple egg sandwich is one of my favorite bites on property. For real. The caramelized Comte' cheese on the bottom of the buttery brioche toast is a taste I cannot get enough of. More salty pork products, more runny eggs, and again, the sauce…cheesy, creamy Sauce Mornay. If my final meal had to be breakfast, this would be on the table. For sure.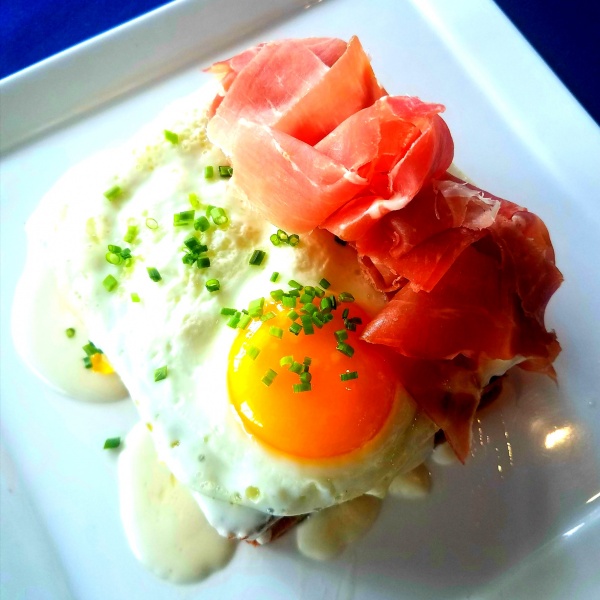 As if all of this wasn't enough, dessert is also included in the festivities. Like everywhere else at the Grand Floridian, the desserts here are awe inspiring. Artfully presented and utterly decadent. Currently on the trio platter are the Valencia Blood Orange Bar, Triple Chocolate Cake, and Lemon-blueberry Timbale. All three are outstanding.
Chocolate is always my favorite, and there are no surprises with the Triple Chocolate Cake. Ooey and gooey in the middle, and a crisp ganache on top. The fact that both of the other two finishers are citrus based is a bit odd, but hey, we're in Florida. Each deliver in a huge way.
My second best is the Blood Orange Bar. I just love the almost wine-like flavors that the blood orange brings to this cakey four-biter. While I am not the biggest fan of lemon desserts, the Lemon-blueberry Timbale grabbed my attention. The blueberries effectively complement the tartness of the lemon here, and make for a well balanced sweet. Love, love, love this adorable little sampler.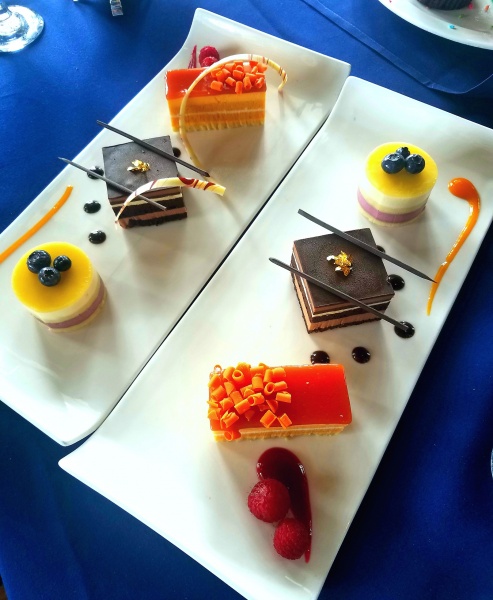 One more thing. Make sure you let your children order dessert. Look how cute!!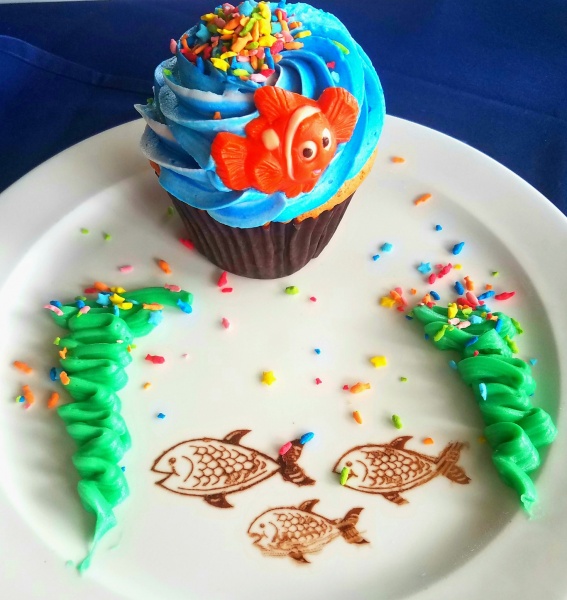 Show of hands, how many of you are logging onto My Disney Experience right now, checking for a table on your next Disney Sunday? If not, what are you waiting for? Take a page out of my book, and sneak out of the parks early and kick back at The Grand Floridian. You will thank me. Hope to see you there!
Have you tried the Narcoossee's Brunch yet? What did you think? Share your thoughts in the comments.