This post may contains affiliate links for your convenience. If you make a purchase after clicking a link we may earn a small commission but it won't cost you a penny more! Read our full disclosure policy here.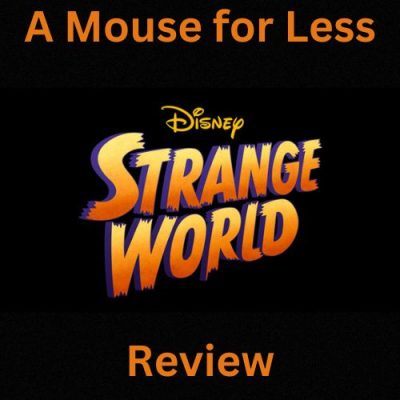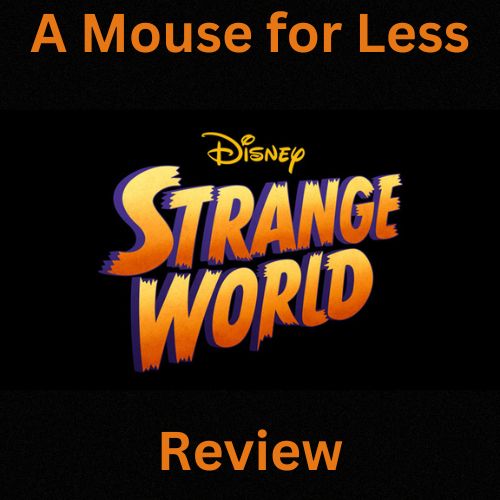 Now streaming on Disney Plus
It's no secret that I love Disney films. So I was sure to watch Disney's brand-new animated feature, Strange World, the day that it arrived on Disney+. I went into the film not knowing much about it. The trailers didn't give much of the plot away, although they made it clear that this film was going to be about exploring a wonderous new location we haven't seen before.

Directed by Don Hall, this film follows the Clade family. Jaegar (Dennis Quaid) is an explorer who wants nothing more than to find out what lies beyond the seemingly impenetrable mountain range that surrounds his small town. His son, Searcher (Jake Gyllenhaal), is much more practical. His only concern is to find the reason why his home's renewable power source is suddenly dying. Searcher's wife, Meridian (Gabrielle Union), is an ace pilot who will do anything to protect her family. Their teenaged son, Ethan (Jaboukie Young-White), is at that age where he is looking for his identity outside of his family unit.

Together, the Clades find themselves leaving their home and are plummeted into an adventure that none of them are truly ready for. The title Strange World refers to the truly bizarre landscape that they travel in order to reach their goals. Saying more than this would spoil the plot.

Let's start with the visuals of Strange World. In a word, they are stunning. The strangely organic, alien and unique land is full of creatures that are very cleverly designed. (In a very meta moment, one of the characters, upon meeting a creature, gleefully exclaims that he can't wait to merchandise it.)

The music by Henry Jackman is epic and exotic. This is not a musical, but there is an opening song that introduces Jaegar and Searcher, as well as a version of this song that plays over the ending credits.

Is this film destined to be a Disney classic? I'm not so sure. The characterizations are great, the voice acting is all on point, and the film never takes itself too seriously. But despite a lofty message, the film suffers from a lack of a central villain (something that is deftly joked about in a certain scene) which causes the dramatic tension to wax and wane throughout the film. Also, although there is a pretty cool plot twist towards the end, the actual end result is fairly predictable.

Despite this, the film is gorgeous to look at and listen to, and the Clade family dynamic is unique and interesting. In short, I encourage you to watch Strange World if you are a Disney+ subscriber.


Have you seen Strange World? Let us know what you thought. 
Did you like this article? Make sure to share it with your friends! Check below for easy ways to share!  
Want to visit a Disney Destination? Contact The Magic for Less Travel for more information and a free, no-obligation quote.