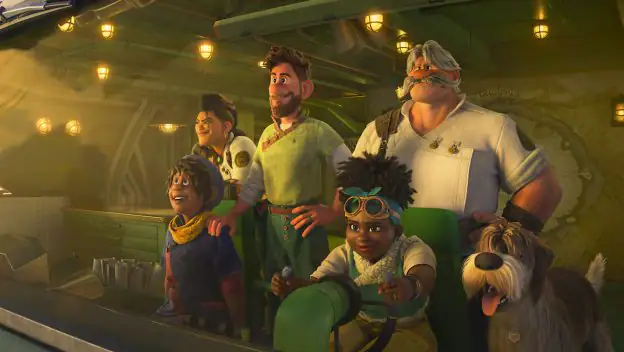 Guests who are excited about seeing the upcoming Disney animated film, Strange World will soon be able to catch a preview of the film at the Disney Parks. Beginning tomorrow, November 4, Guests will be able to catch the preview at Disney's Hollywood Studios at Walt Disney World. This preview will only be shown for a limited time.
The action-packed original adventure film, Strange World introduces a legendary family of explorers. The Clades will attempt to navigate an uncharted, treacherous land. They are joined by a motley crew that includes a mischievous blob, a three-legged dog and a slew of ravenous creatures.
Strange World will take audiences into a larger-than-life adventure they won't forget.
Follow The Mouse For Less for more information about the latest Disney news.
For more Disney news and trip planning advice, follow The Mouse For Less on Facebook, Twitter, Instagram, YouTube, or TikTok.
For vacation planning information, please visit our
Walt Disney World
planning section.