This post may contains affiliate links for your convenience. If you make a purchase after clicking a link we may earn a small commission but it won't cost you a penny more! Read our full disclosure policy here.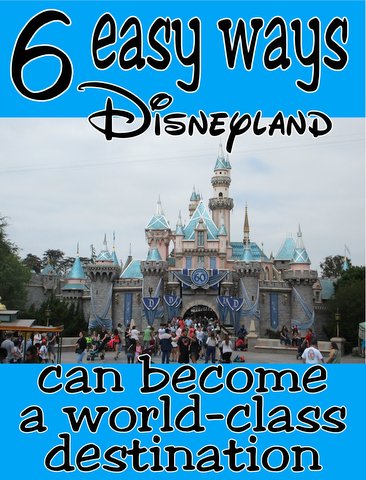 Disneyland's existed longer than I've been alive. Growing up nearby, my childhood was filled with birthday visits, school field trips, outings with friends, band performances, etc. My experience probably resonates with other locals, but Disneyland doesn't aspire to be just a SoCal hangout. With the opening of Star Wars: Galaxy's Edge in 2019, they will have to find creative ways to evolve. I'll propose six easy ways to make Disneyland a world-class resort. None of them require building a whole new land or third theme park — these ideas maximize the existing space and guest dollars.
Planning
Disneyland posts its operating hours only six weeks in advance. If you tried to plan a Thanksgiving visit during the first week of October, you wouldn't even have park hours. I can actually book a Disneyland hotel for December 2018 but still don't know the Disneyland hours for December 2017! Disneyland wants out-of-area guests to commit to it as a "vacation destination" instead of a one- or two-day add-on to a Southern California trip. But it has to start letting us know what's available farther in advance. This goes for special events as well — Disneyland's Halloween dates and plans weren't unveiled until July.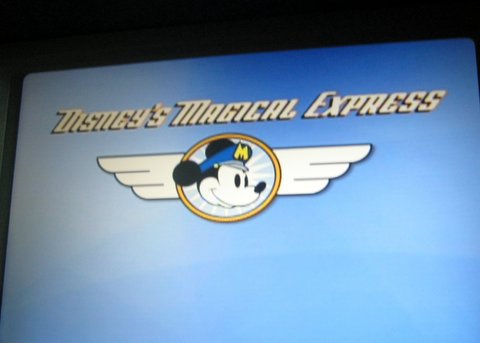 Transportation
Want to guess what out-of-towners fear most about visiting Southern California? The legendary traffic and driving in it. Disneyland needs its own free Magical Express, a dedicated Disney-run shuttle from airports to the hotels of the Disneyland Resort. Service from Los Angeles International (LAX) and John Wayne Airport in Orange County (SNA) would be logical places to start. This increases the appeal and value of the onsite hotels, while using fewer parking spots on-property that could be devoted to other uses.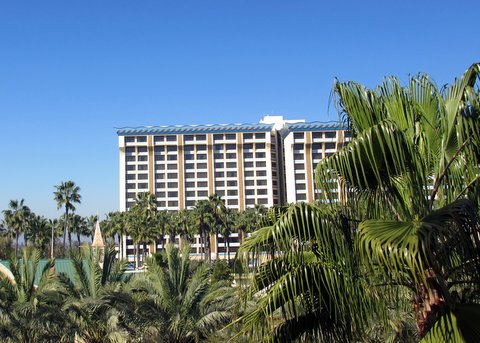 Resorts
Disney plans to add another high-end hotel west of Disneyland park. This welcome addition would certainly capture more luxury guests. But Disneyland lacks a moderate-level resort that would entice families to forego cheaper Harbor Boulevard options and stay onsite. My proposal: turn the Paradise Pier Hotel into a family-friendly resort with family suites. This hotel should be next to be renovated, and could take its cues from California Adventure's "Pixar Pier" plan. Add some Pixar theming, put a splash pad in the pool area, and this perennial third-favorite hotel becomes a top pick.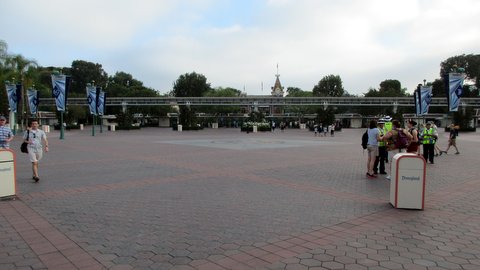 The Disneyland gates, taken from the California Adventure gates
Park Hopping
While Disney World has Walt's famous "blessing of size," Disneyland has the blessing of size in another way. The resort is completely walkable (see above for the car-free Magical Express idea) from every on-property hotel and a large number of off-site options. The gates to the two parks lie within a football field of each other. I believe Disney could offer the park Hopper standard instead of as a $45-60 option. It doesn't cost Disneyland any more if a tourist is in one park or the other, and allowing guests to park hop provides a valuable relief valve when one park gets overly crowded. Imagine the goodwill if at the next price increase Disney only raised ticket costs a small amount, but announced free park hopping!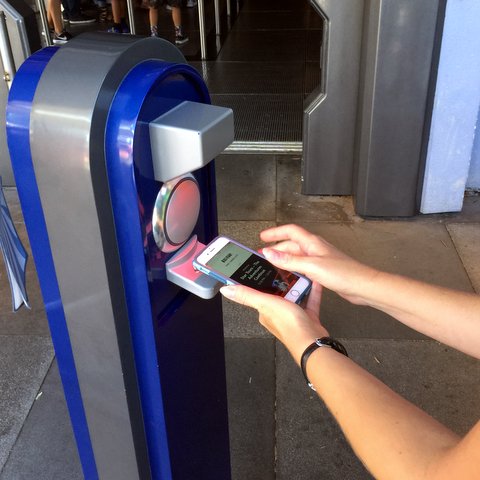 Wi-fi
Disneyland's latest upsell is MaxPass. While not required to use the FastPass system, it represents a significant advantage. But anyone who doesn't have a healthy U.S. data plan can't really use MaxPass with the parks' Wi-fi being so limited. Walt Disney World (which wants me to book most FastPass Plus reservations in advance from my computer) has had park-wide Wi-fi for years. Disney wants me to pay extra to book FastPasses in the park, yet offers little to Wi-fi users to help them. Not to mention wanting all of us to tweet, Instagram, Facebook, and otherwise share the Mickey love with all of our jealous friends during our visit. Significant improvements to its wireless capability would help make Disneyland a world-class resort.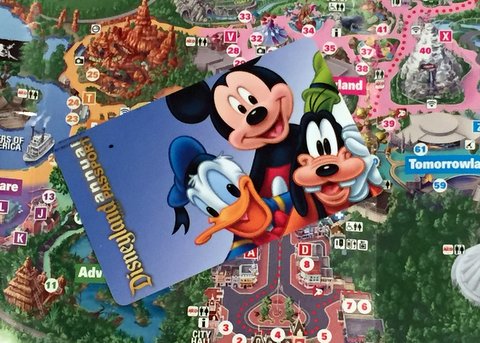 Annual Passes
The subject of annual passes represents the touchiest — but most-needed — change that must happen. I say "must" because Star Wars: Galaxy's Edge will draw an enormous pool of new visitors, especially if it opens before the version at Disney World. Imagine every Star Wars fan plus every Disney fan wanting to see Disneyland's latest amazing addition. No matter when the annual pass blackouts end, there will be a huge surge as excited local fans rush in. Disneyland will have to decide well in advance (see "posting hours early" above) how to restructure annual passes to mitigate this effect. This will hopefully spur management to rip the Band-Aid off and implement a completely new format to benefit its status as a vacation destination.
Disneyland will continue to attract visitors from around the world, but any of these options would certainly help to make it become a world-class resort. What reasonable changes would you make to improve the resort's future? Share them in the comments.

Did you like this article? Make sure to share it with your friends! Check below for easy ways to share!