This post may contains affiliate links for your convenience. If you make a purchase after clicking a link we may earn a small commission but it won't cost you a penny more! Read our full disclosure policy here.
There is nothing quite like anticipating something you know is going to turn into a wonderful memory, much like planning your Disney World vacation.
As Disney fans, we have been anticipating something for quite a while now: the completion of New Fantasyland, which is reaching its conclusion with the Seven Dwarfs Mine Train! Disney has announced that this family-friendly roller coaster will officially open to all guests on May 28, 2014!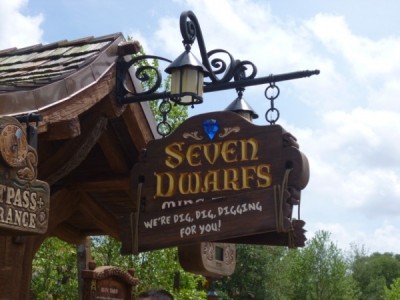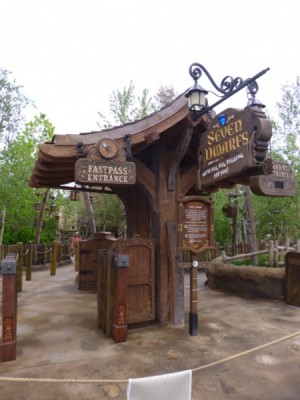 The coaster's mountain covered with pine trees is really something to see; its appearance is authentic and beautiful. Like the rest of New Fantasyland, it honestly lends the feeling of walking into your favorite Disney films, much like eating at the Be Our Guest Restaurant or entering Belle's cottage for Enchanted Tales with Belle.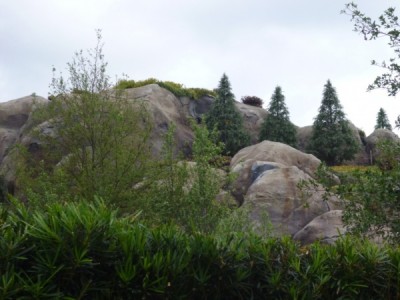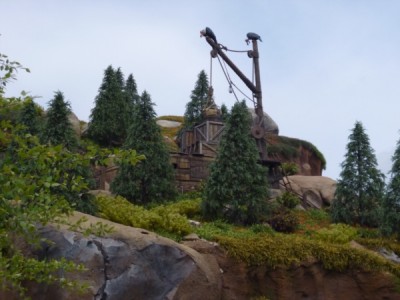 It's only until you get rather close that you are able to spy the track. The outside part of the queue lends an air of mystery, and really makes you wonder what treasures are to be discovered inside the mountain.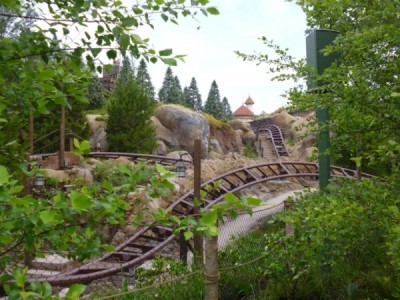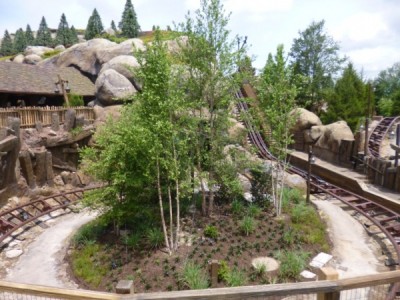 The coaster will take guests deep into the mountain and through the mines — all in a day's work for Doc, Grumpy, Bashful, Happy, Sneezy, Sleepy, and Dopey ;)!
On the outside of the mountain, the track zooms past a gorgeous waterfall and crosses a picturesque bridge. And the hills, twists, and turns appear to pack just enough punch for little ones to feel as though they've graduated to the "big kid rides!" (Please note: the minimum height requirement to ride this attraction is 38 inches.)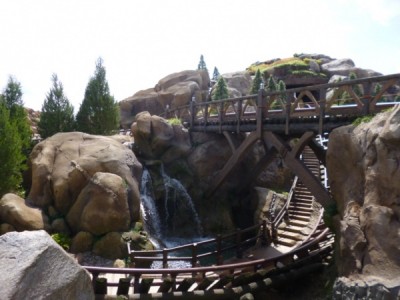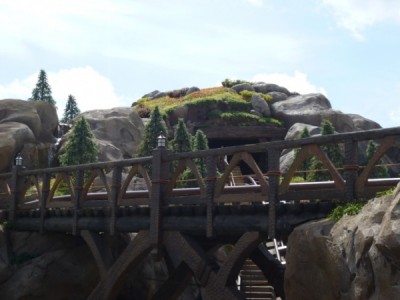 I was so excited the first time I got to see the cars roll on the tracks during a test: while it's difficult to tell from the pictures, these hefty cars (crafted by the Dwarfs, of course ;), sway from side to side, providing an additional thrill to the typical straightforward motion of a coaster.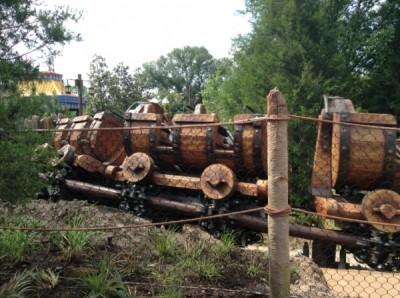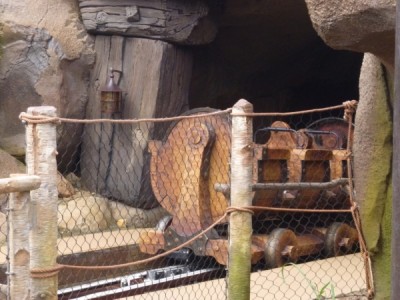 One thing I can't show you here, of course, are the sounds: hearing the accompanying music from "Snow White and the Seven Dwarves" along with ambient sounds of forest friends adds so much to the atmosphere and brings the beloved film to mind.
Are you excited to ride the Mine Train? FastPass+ is already available for this attraction for eligible guests via the My Disney Experience app and the Disney World website, with slots starting on May 28th. However, the queue for the Mine Train is going to be interactive, so if you are unable to obtain what is sure to be a popular FastPass+, there promises to be plenty to enjoy while in line.
I don't know about you, but it looks to me like the Seven Dwarfs Mine Train will be very worth the wait!