This post may contains affiliate links for your convenience. If you make a purchase after clicking a link we may earn a small commission but it won't cost you a penny more! Read our full disclosure policy here.
Combining unique opportunities to see live animals, marine-life exhibits, and great shows, SeaWorld Orlando is a perfect park for the entire family to enjoy.
In addition to being entertaining, the park is also educational. Here are some of the top exhibits.
At Dolphin Cove, one of the largest interactive dolphin pools in the world, you can see dolphins play and jump above the water, or see them swim in the underwater viewing area. Mother dolphins and their calves can be seen at the Dolphin Nursery.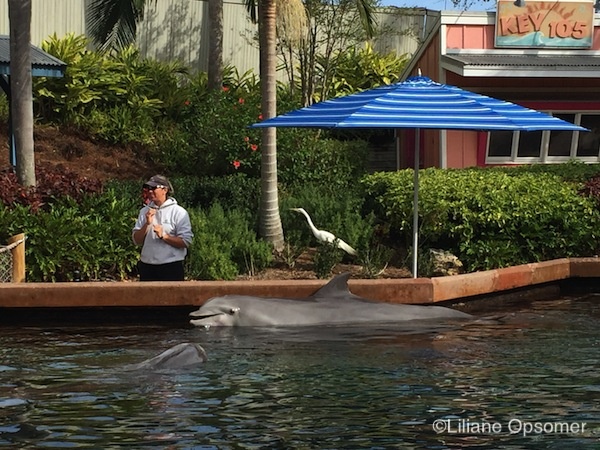 One of my favorite viewing areas is the small but fascinating Jewel of the Sea Aquarium tucked under the Journey to Atlantis ride.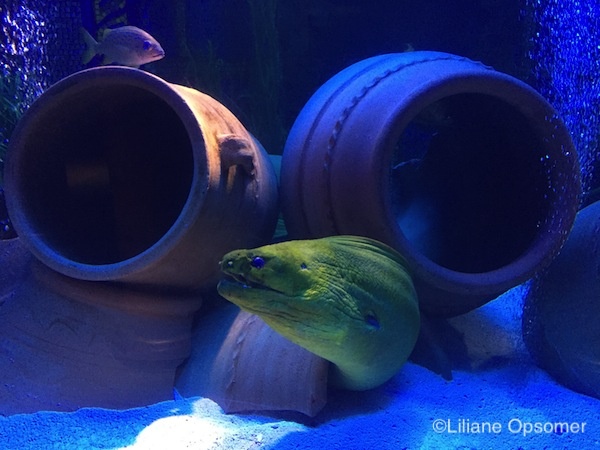 At Shark Encounter, guests get an up-close look at these prehistoric predators walking through one of the world's largest underwater viewing tunnels. Did you know that sharks roamed the seas over 450 million years ago—long before even dinosaurs walked the earth?
At Stingray Lagoon you can reach your hand just below the surface and touch these amazing animals as they gracefully glide through their habitat.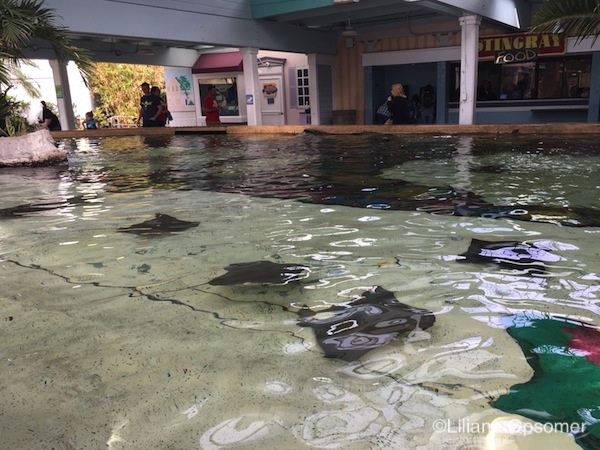 Penguins are the stars at Antarctica: Empire of the Penguin, a combination of a dark ride and live penguin exhibit. Riders beware: As you progress through the ride, the temperature drops until it bottoms out at about 30°F, the ambient temperature of the live penguin habitat at the end. The penguin habitat houses almost 250 birds, including gentoo, king, rockhopper, and Adélie penguins. Antarctica: Empire of the Penguin is a fabulous experience and draws huge crowds as soon as the park opens.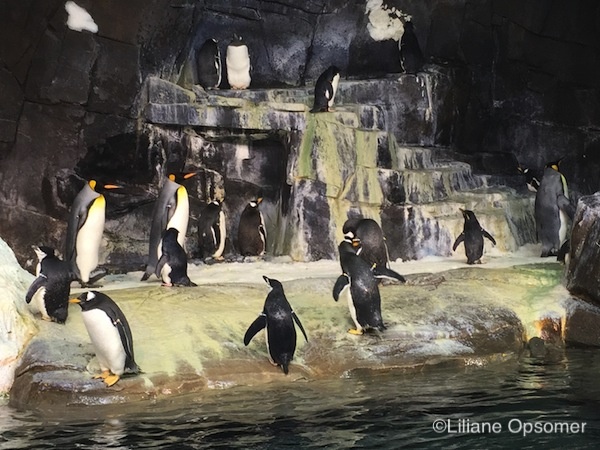 Several guided tours are offered and are very reasonably priced. During the approximately 75-minute Behind-the-Scenes Up-Close Tour, guests discover how animal experts care for sharks and penguins. The $20 tour provides fascinating facts about SeaWorld. My favorite is the 45-minute Dolphin Up-Close Tour, where you can interact with Atlantic bottlenose dolphins and learn some of the training techniques used at SeaWorld. This tour costs $35. Check out all the available tours here.
SeaWorld Orlando also presents some amazing fun and family-friendly shows. Little tykes will love the Clyde and Seamore's Sea Lion High show at the Sea Lion and Otter Stadium and the Pets Ahoy show, where dogs, cats, ducks, doves, and even a potbellied pig are the main actors.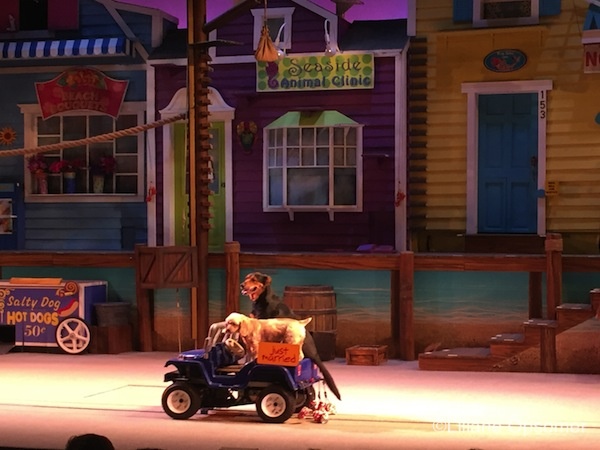 One Ocean is SeaWorld's signature whale show, where as many as six orcas at one time are in the tank, fronting the 6,000-seat Shamu Stadium.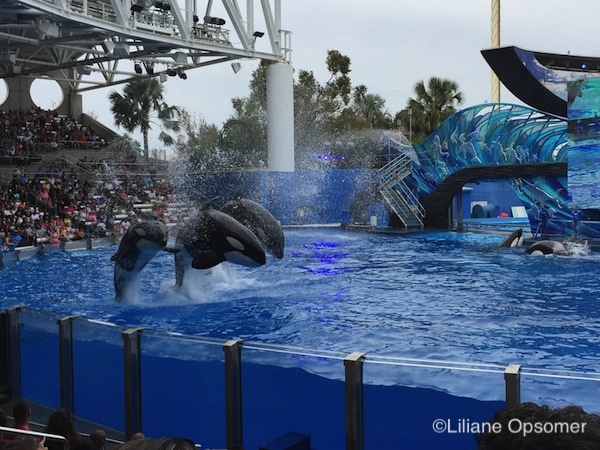 The Dolphin Days show celebrates the ocean's most playful ambassador, the Atlantic Bottlenose Dolphin.
And SeaWorld is, of course, home to Mako, Kraken, and the face-down flying Manta roller coasters. They are among the tallest and fastest roller coasters in Orlando and a must-ride for every thrill seeker.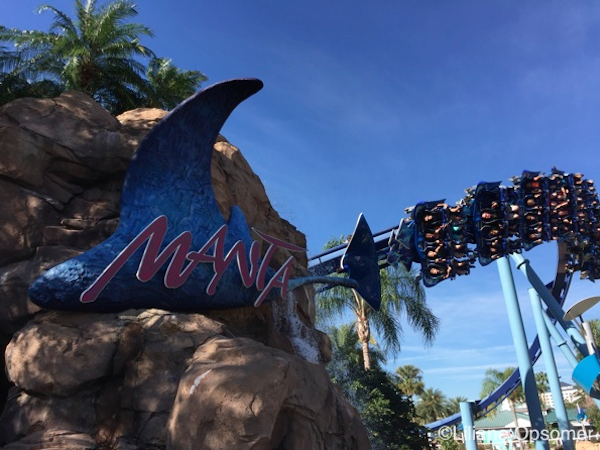 In Journey to Atlantis guests travel the watery passageways of a sunken city before being flung down a thrilling plunge into the waters below.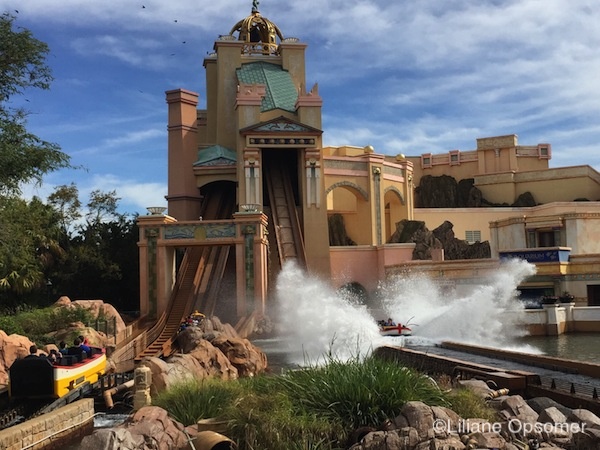 Shamu's Happy Harbor is a play area with free kiddie rides for small children. In May of 2017, SeaWorld Entertainment announced that Shamu's Happy Harbor is slated to receive a major overhaul and conversion to a Sesame Street-themed land. That announcement stated the new land would be completed by Fall of 2022. No official or more detailed announcements have been made since.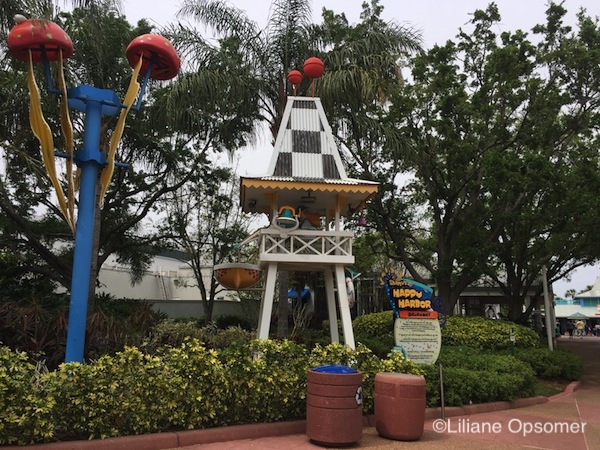 Opening in the summer of 2018 is SeaWorld's all-new jungle river ride Infinity Falls. This whitewater raft ride through fountains and waterfalls ends with a big drop, guaranteed to soak you to the bones. Mind you, sitting in the splash zone—the half-dozen or more rows of seats closest to the One Ocean or Clyde and Seamore's Sea Lion High show will accomplish the same!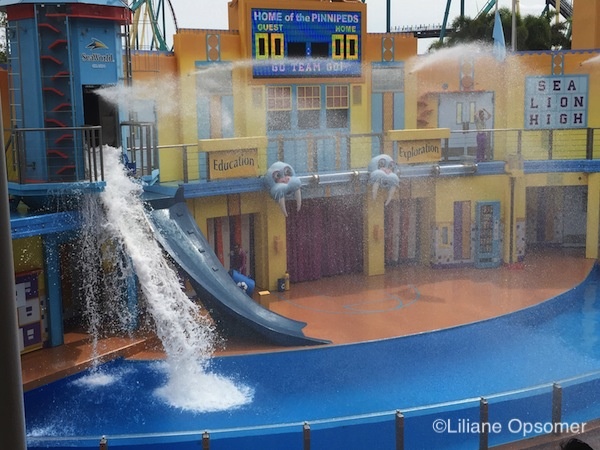 Have you visited SeaWorld Orlando recently? Did you sit in the splash zones?
More information on SeaWorld Orlando attractions is found in The Unofficial Guide to Walt Disney World with Kids by Bob Sehlinger and Liliane Opsomer, with Len Testa.
Have you visited SeaWorld Orlando with your family? What were some of your favorite experiences? Share them in the comments or on our Facebook page.