This post may contains affiliate links for your convenience. If you make a purchase after clicking a link we may earn a small commission but it won't cost you a penny more! Read our full disclosure policy here.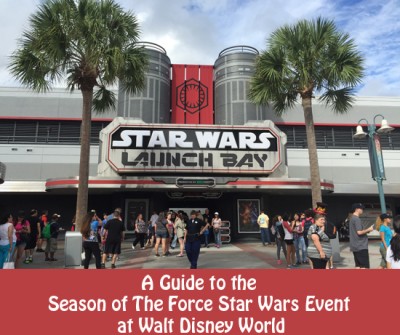 The Force has awakened. Have you felt it? If you're visiting Disney's Hollywood Studios over the next few months, you likely will! For the Star Wars obsessed family, the Studios is the place to go. There's lots of new things to be seen and experience that your little jedi will love! (or your sith…choose your side wisely.)
Here is a little overview of what you can expect to experience when visiting the parks.
Let's start with the big things for the Season of the Force. The number one place you want to head is over to the Animation Courtyard, where you will instantly be beckoned towards the Star Wars Launch Bay. Part of what calls you into the area are the sometimes roaming Stormtroopers on patrol.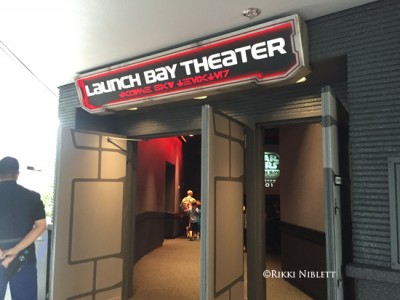 The Launch Bay is really the main hub of Star Wars excitement. Here you will be able to start your journey with a brief video sharing details from those who created the Star Wars saga, including exclusive interviews with the directors, writers, producers and other key movie crew members.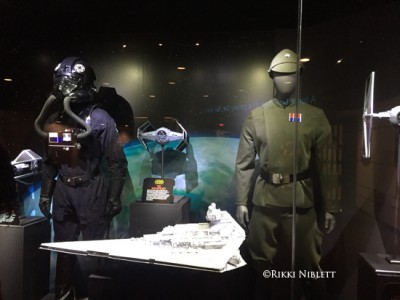 From there, you will enter into the gallery area. Here will you will be able to see lots of great movie props and artwork from the saga. This collection has the opportunity to be changed out over time, so you never know what you'll see!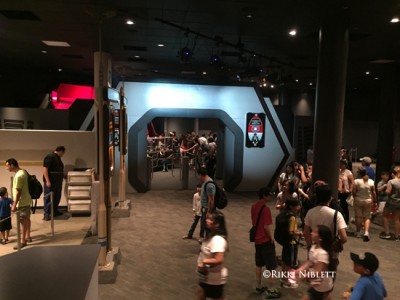 Perhaps one of the coolest parts of the Star Wars Launch Bay is the themed meet and greets!  Here you can meet either Chewbacca or Kylo Ren in a unique environment.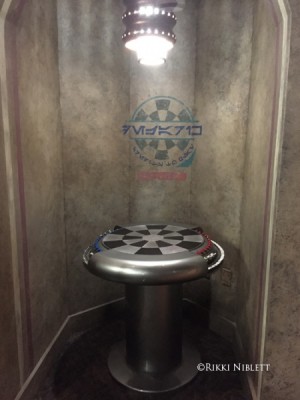 Guests can experience the cantina and get a photo opp with either blue milk or a holochess table. Of course, there may be a roaming Jawa around. Make sure to have something to trade with them! You never know what you'll end up trading for.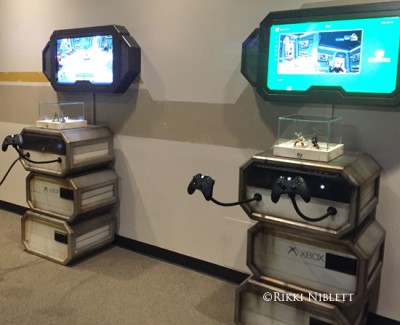 For the gamer in the family, there is an area set up with the latest Star Wars video games. And for those who are looking for the latest shopping opportunities, make sure to head to the Launch Bay Cargo. There are some incredibly unique (ie. expensive) items in here that are perfect for the collector in your family.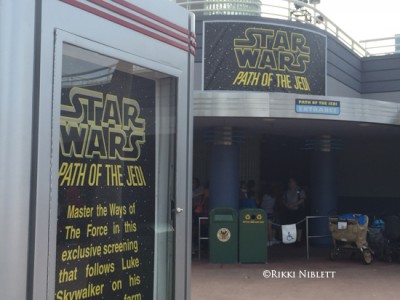 Heading out of the Star Wars Launch Bay, you will come across a unique movie experience in the ABC Sound Studio called Star Wars: Path of the Jedi. Here you will be able to see an abridged film celebrating the Star Wars saga (episodes I-VII).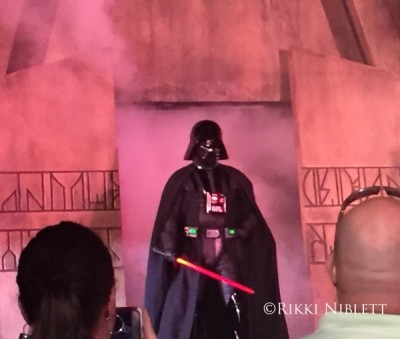 If you have a little one in your group, they will definitely want to take part in the updated Jedi Training: Trails of the Temple. Here, youngins can fight off Darth Vader or The Seventh Sister (from Star Wars Rebels) in this great and entertaining show.
If you have experienced Star Tours: The Adventures Continue, you need to do it again because now, Finn, Jakku, and BB8 all make a special appearance.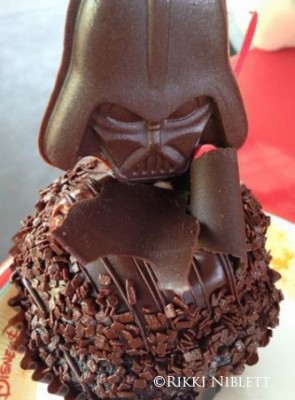 Looking to enjoy a Star Wars themed snack? Head to Backlot Express!  Here there are lots of choices, including the Royal Guard Burger (with a black bun!), the Dark Side Chicken and Waffles, and Blue Milk Panna Cotta. Of course there are Star Wars themed cupcakes too, including the delicious Darth Vader Chocolate and Peanut Butter Cupcake.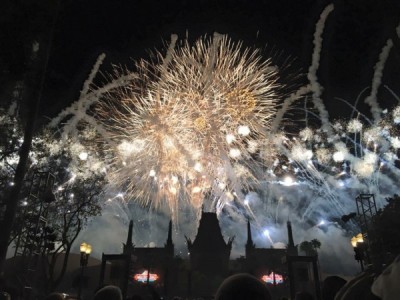 The night has to end with a bang though, right? Of course! And Disney's Hollywood Studios does it right. There is nothing better than the classic John Williams score mixed with fireworks. It is a cannot miss experience.
As you can see, Star Wars is everywhere right now, so if you are looking to experience everything the force has to offer, you know you'll need to head to Disney's Hollywood Studios.
What excites you the most about the Season of the Force? Let us know in the comments.