This post may contains affiliate links for your convenience. If you make a purchase after clicking a link we may earn a small commission but it won't cost you a penny more! Read our full disclosure policy here.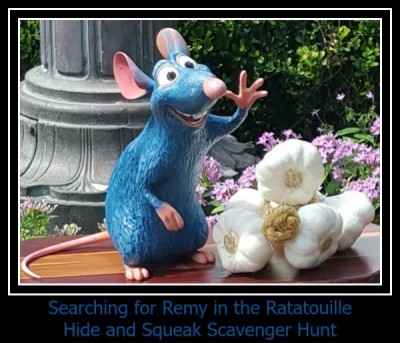 This year, Epcot is celebrating the 20th anniversary of the Epcot International Food and Wine Festival. There are some new things happening at this year's festival and one new addition is Remy's Ratatouille Hide and Squeak Scavenger Hunt. This sounded like a lot of fun, so while at the Food and Wine Festival, I decided to see what it was all about.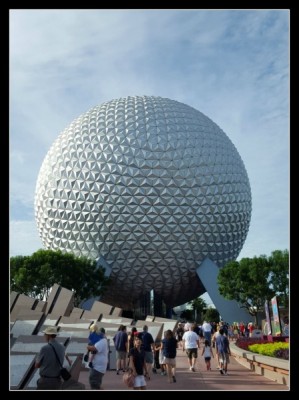 Ready to search Epcot for Remy?
To get started, you will need to purchase a scavenger hunt map. The cost of the map is $7.95, but I felt that this was fair since there is a prize at the end.
You will find the maps for sale in several locations such as the Port of Entry shop or Pin Central near the fountain. We purchased ours at Pin Central and wished that we had gone to another location because there was a long line.  Port of Entry was far less crowded.
Port of Entry is also where you will redeem your map at the end of the hunt and claim your prize. Once you have your map in hand, you are all set and ready to start looking for Remy!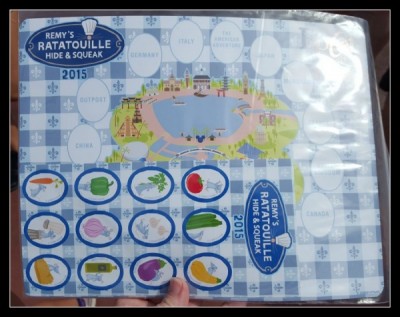 Remy's map and stickers
You will find Remy at each of the countries around the World Showcase. You can start anywhere, but you will need to make the full loop and check each of the main countries to find them all. Most people seem to stop to purchase food at the very front of the World Showcase first, so if you want to beat some of the crowds, try skipping the first few countries and starting part way around the circle. You can also take the boat across the lagoon (or walk) and start at one of the countries in the back.
If you start your hunt at 11:00 a.m. when the World Showcase and all of the food stands open, starting in the back may really help you cut down your wait times at some of the food stands. So, if you plan to snack along the way, which I am guessing you do, I highly recommend doing this.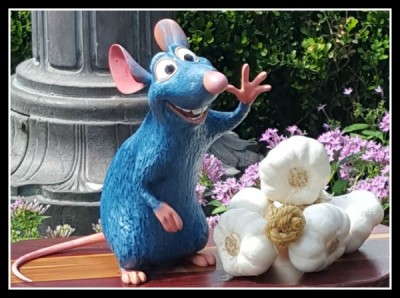 We found Remy!
Once you have chosen a place to start, work your way around the lagoon finding the various Remy figurines along the way. When you spot him, find the corresponding country and add the matching sticker to your map.
Once you have placed all of the stickers on your map, you are done and ready to head back to the Port of Entry shop to claim your prize!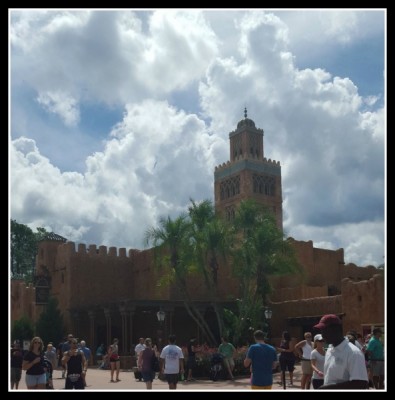 Check each country for Remy. Where in Morocco could he be hiding?
As a reward for all of your hunting, you will get to choose a Remy pin to take home. There are six pins to choose from. You will receive one pin per map so if each person in your party wants a pin, you will need to purchase a map for everyone. If you want to collect several or all of the pins, you could certainly do that if you buy additional maps. In case you are wondering, you do get to keep your map as a souvenir!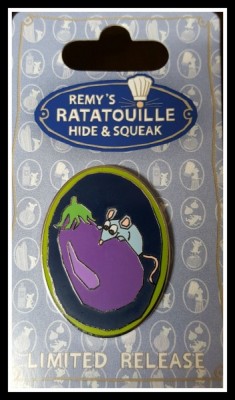 Your prize for finding Remy around the World Showcase
If you are only interested in the pin and don't want to actually search for Remy, you do not have to complete your map to receive a pin. We really enjoyed the hunt though and think it was a fun addition to eating and drinking our way around the world. It is a great activity for kids and adults who are young at heart. We all enjoyed being the first in the group to find Remy in his various hiding spots. I hope you will have fun searching for him too. Happy hunting!
Do you think Remy's Ratatouille Hide and Squeak Scavenger Hunt sounds like fun? Will you play at this year's Epcot Food and Wine Festival?