This post may contains affiliate links for your convenience. If you make a purchase after clicking a link we may earn a small commission but it won't cost you a penny more! Read our full disclosure policy here.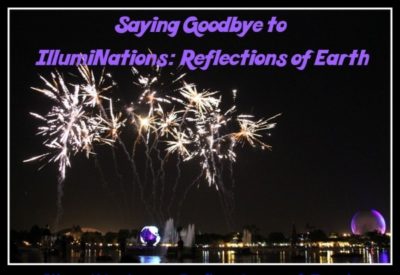 For 20 years, IllumiNations: Reflections of Earth has been entertaining Guests each night at Epcot, just before the park closes. IllumiNations is a one-of-a-kind show that features fireworks, lasers, and fire. Projections illuminate a giant globe that serves as the centerpiece, as it travels across the World Showcase Lagoon. An original soundtrack, that celebrates humanity, plays as the lagoon comes to life with light. It is truly a sight to see, but soon, IllumiNations will be gone.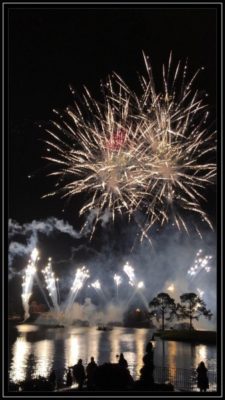 When the closing of IllumiNations was announced, I was immediately sad. This show has been my favorite fireworks show at Walt Disney World for long time. Although the announcement hit me hard, I sighed and quietly said, "It's time."  
Twenty years is an amazing run for a show, and as Epcot begins to undergo a tremendous transformation, it seems only fitting that the park would debut new entertainment. So, on September 30th, IllumiNations will bow out and make room for a new nighttime spectacular. The following day, an entirely new production, Epcot Forever, will take center stage. (Or perhaps I should say, center lake?)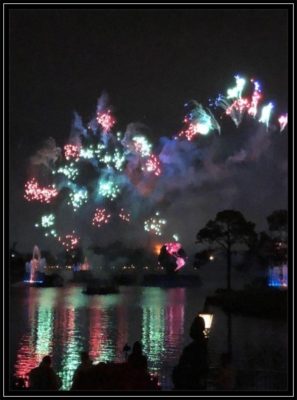 Ironically, Epcot Forever will not last forever and will only run until 2020. In the summer of 2020, yet another evening show, HarmonioUS, will make its debut and is expected to have a much longer run. Whether it will hang around for 20 years remains to be seen, but I believe the show will stay for quite some time. 
With so much to look forward to, why is it so hard for me to say goodbye to a show I have seen too many times to count? There will still be an amazing fireworks display, and the soundtrack of Epcot Forever will feature classic Epcot songs. That's right up my alley! Why am I so sad to let IllumiNations go with an exciting new show coming so soon? I've been asking myself this question for months.  
I think the end of the IllumiNations era is hard for me because it symbolizes the start of a major overhaul of the park that I grew up with. Although we have already seen some ride closures and construction has already begun, things are going to ramp up tremendously in the coming months. When all is said and done, Epcot will have a whole new identity. It's a lot to take in!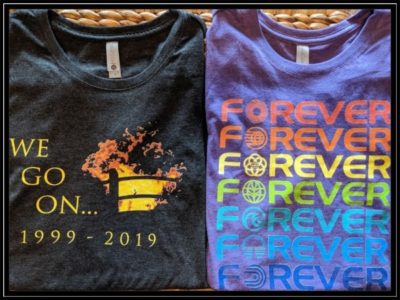 Leaving what we know behind is never easy, no matter how bright the future is on the horizon. I believe it's so difficult for me to say goodbye because so many of my Epcot days have ended with a viewing of IllumiNations. My mom and I always stay to watch after our yearly Candlelight Processional show. I've stood on the bridge in Italy and watched the sky light up with fireworks with my husband by my side many times. I sat on the ground last year after the Wine and Dine races and waited through a rain delay with my best friend, hoping the show would go on. (FYI, IKEA ponchos are NOT fully waterproof!)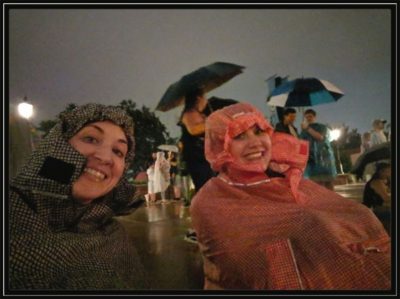 So, here lies the answer to my question. It's not the show that I am having a hard time letting go of, it's the memories. Not just 20 years of IllumiNations memories, but also a lifetime of memories of Epcot as we know it. As the end of IllumiNations approaches, I have to remind myself that I get to keep the memories. Still, I want the show to stay.  
But all good things must come to an end, and so, We Go On.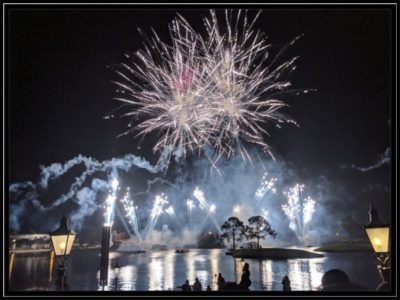 I will be there on September 30th to bid IllumiNations farewell and plan to stay the next night to watch as Epcot Forever ushers in the massive transformation of Epcot. I am nervous, excited, anxious, and in all honesty, a little sad, but I also think I am ready.  
Come what may, my favorite park will always be Epcot. Forever. 
Are you ready to say goodbye? Are you looking forward to new nightly shows and a whole new Epcot? Share your thoughts with us in the comments or on Facebook or Twitter!
Did you like this article? Make sure to share it with your friends! Check below for easy ways to share!
Want to visit the Walt Disney World Resort? Contact The Magic for Less Travel for more information and a free, no-obligation quote.