This post may contains affiliate links for your convenience. If you make a purchase after clicking a link we may earn a small commission but it won't cost you a penny more! Read our full disclosure policy here.
Walt Disney World
is a great place to celebrate romance. From a honeymoon, to an anniversary trip, a surprise proposal, or a Valentine's Day getaway, you'll find plenty of activities that make sparks fly! Between all of the attractions, crowds, long lines, and craziness, sometimes you just need a break from the hustle and bustle. Here, I'm bringing you my favorite spots to escape the crowds at Walt Disney World!
The Grand Floridian Resort & Spa
I love everything about the
Grand Floridian
; it just suits my personal style. I also find this resort to be incredibly romantic! Head inside the main lobby for a drink or some afternoon tea, listen to the pianist or the jazz band, and feel transported back in time. You can also head outside in the evening for a stroll through the grounds (extra points if you schedule your walk during the Happily Ever After fireworks at the Magic Kingdom!). You'll be able to enjoy some conversation and relaxation while still experiencing some Disney magic!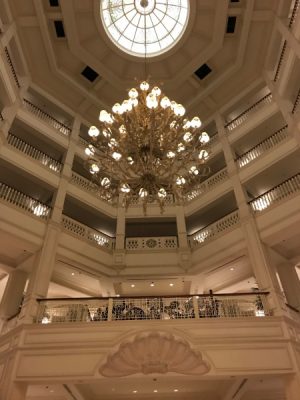 Crescent Lake
If the crowds at Epcot call for a little break, head over to Crescent Lake. Exit Epcot through the International Gateway, located right between the France and United Kingdom pavilions. You'll be able to duck out for some quiet time with your loved one! Crescent Lake is home to the Boardwalk, the Yacht Club, and the Beach Club, along with plenty of other great spots to relax, grab a bite to eat, or have a cocktail. If you're looking for some quiet time, there are plenty of benches around the water or in the gardens. If you're hungry, there are great date options, such as Flying Fish and The Yachtsman. Grab some after-dinner drinks at Abracadabar, or a scoop of ice cream at Ample Hills. End your evening by viewing Illuminations fireworks from the bridge, to make for a perfect night.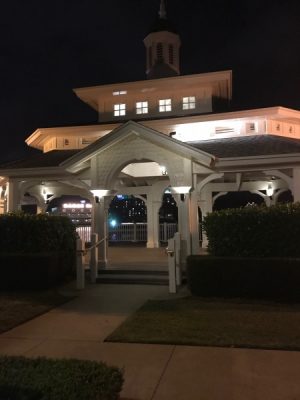 The Wilderness Lodge/Fort Wilderness
This is my very favorite place to escape the crowds and get a little physical activity while I'm at it! Head over to the bike trail (that doubles as a walking or running path) connecting The
Wilderness Lodge
and
Fort Wilderness
for a 2.5 mile wooded trail. This trail is isolated, so you'll have some peace and quiet to talk and unwind. As an added bonus, the trail is covered by trees, so you'll enjoy some shade to keep cool.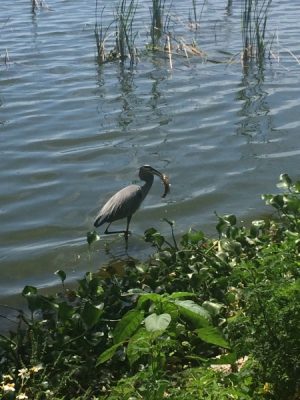 The World Showcase
I know, I know, this can be one of the most ridiculously crowded spots in all of Walt Disney World depending on the time of year. During festival weekends, this option probably won't pan out too well, as crowds will be high. But during the week, especially outside of the festivals, you can find some beautiful, peaceful spots to decompress for a bit during your World Showcase visit! I don't know about you, but I've spent 90% of my trips wandering around the World Showcase without actually doing much exploring. Recently, my fiancé and I (desperate for a place to sit and escape the crowds for a moment!) enjoyed some quiet time back in the (incredibly romantic) Morocco Pavilion. We also found some quiet next to a babbling brook up in the Japan Pavilion, and again a nice photo spot in Italy. There are plenty of hidden corners that really immerse you in the experience of the pavilions, but without the crazy crowds.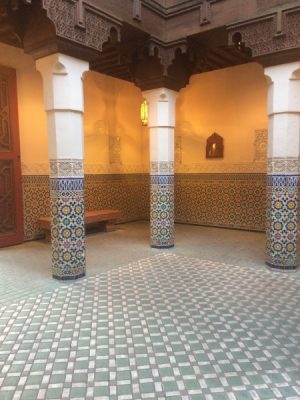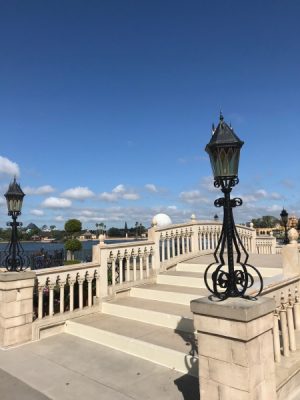 Disney Springs in the Morning
We all know how crazy the crowds can be at
Disney Springs
, especially toward the evening. If you and your partner want to enjoy a nice lunch or a little shopping, head to Disney Springs early in the day. The crowds will be nice and light, and you'll be able to enjoy the Springs without trying to weave through the crowds. If you're looking to further escape and find some quiet, walk over to Saratoga Springs Resort and take a walk along the water overlooking Disney Springs.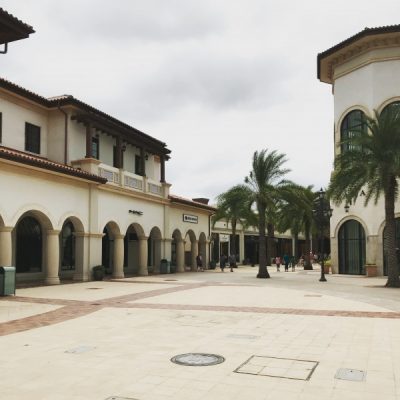 Where are some of your favorite places to enjoy a little romance at Walt Disney World? Share your off the beaten path suggestions in the comments. 
Did you like this article? Make sure to share it with your friends! Check below for easy ways to share!