This post may contains affiliate links for your convenience. If you make a purchase after clicking a link we may earn a small commission but it won't cost you a penny more! Read our full disclosure policy here.
It's official, Disney has finally given us the opening day for Rivers of Light: April 22nd. Not only will the new nighttime entertainment start on Earth Day, but it will mark the eighteenth anniversary of the parks opening day. On top of Rivers of Light, the park will remain open late into the night, with rumors indicating that the park may eventually be open sometimes as late as 11:30 P.M. (Ed. Note: These late night hours are purely speculation at this current moment. Guests should still go off of the official times released by Disney until further notice.)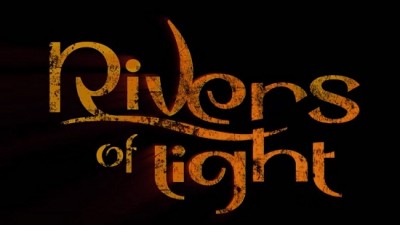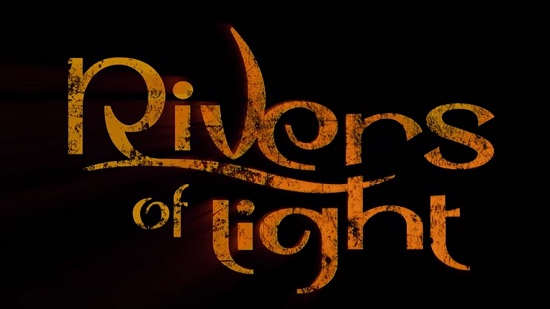 Rivers of Light is the first nighttime light show for the park ever and will take place on the waterfront just outside Expedition Everest on the Discovery River. Lantern boats will become the stage for four host animals: An owl, elephant, tiger, and turtle with a backdrop of water and lighting effects. If I had to guess it sounds like they will also be projecting imagery onto mists of water similar to Fantasmic or World of Color. It sounds like Disney is taking elements from their other nighttime shows from around the globe and implementing them into what will hopefully be an amazing experience and something much needed at one of the most underrated parks.
According to Disney there will be three shows a night to help with the crowds. If you've been to Disney's Animal Kingdom recently you've seen the construction doing on around the waterfront, including seating, but nothing on the scale of what's present currently at Fantasmic. Because this is sure to bring in huge crowds there is talk of making some of the shows FastPass+ only meaning if you don't have a FastPass, you wont be able to see the show. I'm sure if they implement something like this it would be for a short period, possibly during the initial shows, but it's something to keep in mind if you're thinking of catching one of the opening performances. (Ed. Note: Again this part of a FastPass+ only show is purely speculation, however it has been confirmed that FastPass will be available for the nighttime spectacular. Stay tuned to the Mouse Bites articles on Monday for more information as it gets released.)
Rivers of Light isn't the only thing Animal Kingdom's got up its sleeves. The party will get started just after sunset and will also offer guest a chance to ride some of their favorite rides like Expedition Everest, Dinosaur, and Kali River Rapids at night. Disney has opened Animal Kingdom after dark for special events such as the runDisney Everest 5K, as well as sometimes in the winter when the sun set early in the evening. If you've ever taken in the nighttime experience at Disney's Animal Kingdom, you know how much fun the park can be at night. There will also be a street party atmosphere with performers walking around. The new signature restaurant, Tiffins, will also be opening sometime in 2016 giving guest another place to grab a bite to eat.
The other big news is the addition of a nighttime safari. We've known this was coming for some time, but with the April 22nd announcement we can finally see the light at the end of the tunnel. Kilimanjaro Safaris, the daytime trek into the wilderness to meet wild animals up close and personal, will trade out it's daytime animals for animals of the nocturnal persuasion such as African painted dogs and Hyenas. As per Disney the safaris will be "artfully bathed in the look of sunset with special lighting." Kilimanjaro Safaris is one of my favorite attractions at Disney's Animal Kingdom because it's so unique so to add even more variety will certainly be something to get excited about.
However, it's not all roses and sunshine. There are concerns about the animals well-being with the parks new schedule. The popular narrative as to why Animal Kingdom closed so much earlier then the other park was to give the animals time to rest, but with the new park schedule we're hearing a new narrative. Apparently the animals have been slowly introduced to the nighttime noises that will be generated. It's even been said that the park has even gone as far as playing the Rivers of Light soundtrack over and over again to prepare the animals. I trust the team at Disney's Animal Kingdom to get things right, but it's something to consider.
All of this will provide a much needed boost to the park as it awaits the proposed 2017 opening of Pandora- The World of Avatar. Pandora was original announced in 2011 with ground breaking occurring in 2014; the project has been pushed back before, so keep in mind that the 2017 date could still be pushed, but it behooves Disney to provide the new land sooner rather then later.
Are you excited about the upcoming additions to Disney's Animal Kingdom? Share in the comments what aspect you are most looking forward to!