This post may contains affiliate links for your convenience. If you make a purchase after clicking a link we may earn a small commission but it won't cost you a penny more! Read our full disclosure policy here.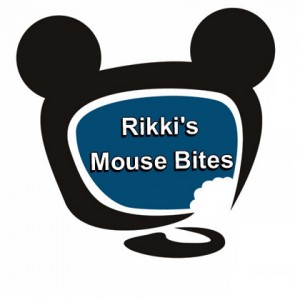 For those who are looking forward to booking your 2014 Walt Disney World Vacation, Resort Packages will be available starting July 10.
Disney has a lot of little food options that they have been trying out over the past week:
First, try the Orange Slush which can be found over at Cosmic Ray's Cafe in Tomorrowland in the Magic Kingdom.
Over at Disney's Hollywood Studios, take a bite into the new Conewiches they are offering up at Min and Bill's Dockside Diner in Echo Lake.  These options include: Sausage, Marinara, and Mozzarella cone; a Cajun Shrimp Salad cone; and a Chicken, Avocado, and Bacon Salad cone.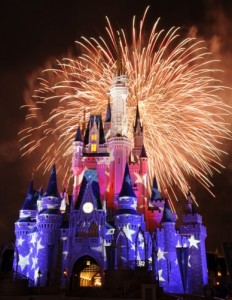 This week's Limited Time Magic revolves around Independence Day.  All week, guests can catch a special pre-parade before the Celebrate a Dream Come True Parade.  In addition, catch the Disney's Celebrate America! A Fourth of July Concert in the Sky"  fireworks spectacular which  is scheduled to take place at 9 pm on July 3 and 4, and at 10 pm on July 1, 2, 5, 6, and 7.  Also, special food offering will be available during the week.  They include a red, white, and blue strawberry shortcake at Storybook Treats at the Magic Kingdom, featuring red strawberries, blue blueberries, and white shortcake.  Over at Disney's Hollywood Studios, pick up a Fourth of July Cupcake with apple pie filling, caramel butter-cream icing, and apple crisp topping.  Locations include ABC Commissary, Pizza Planet, Backlot Express, Studios Catering Co., Starring Rolls, Rosie's All-American Cafe, and Fairfax Fare.   Over in Epcot, a  baked peach cobbler with vanilla whipped cream will be found at Garden Grill,  while a Baked Alaska mousse featuring raspberry, white chocolate, and blueberry mousse dipped in meringue can be found at Sunshine Seasons.  Also, select Holiday merchandise will be for sale, like red, white, and blue Mickey t-shirts, plush, pins, light up star necklaces, and patriotic Duffy costumes.
The Bibbidi Boppidi Boutique over at Downtown Disney and the Pirates League at the Magic Kingdom are enhancing their characters available for the kiddos to get made over as.  At the Bibbidi Boppidi Boutique, found in World of Disney, guests will get to take part in a Sofia the First makeover, guests will get hairstyling, shimmering makeup, nail polish, and an assortment of accessories including a crown and hair bow.  The Pirates League, found in Adventureland, will allow guests to get in touch with their swashbuckling side, introducing the Jake and the Never Land Pirates Deluxe Package, which includes Jake bandana with faux hair, sword and sheath, The Pirates League bag, a unique pirate coin necklace, plus a Jake and the Never Land Pirates costume T-shirt.  Another option will include the Mermaid Deluxe Package, which will include mermaid make-up and make-up palette, mermaid hairstyle with color changing hair clip, mermaid necklace, nail polish, mermaid sash, plus a special mermaid costume T-shirt and tutu!  These two are in addition to offerings that are similar that had already been previously offered.  Make sure to read all about the Bibbidi Bobbidi Boutique and the Pirates League to find out more about how the whole process works!