This post may contains affiliate links for your convenience. If you make a purchase after clicking a link we may earn a small commission but it won't cost you a penny more! Read our full disclosure policy here.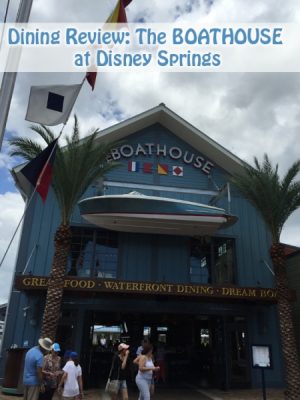 There have been a ton of great new restaurants that have come up on the streets of Disney Springs. From Blaze Pizza to Homecomin', to Frontera Cocina, to Paddlefish and more. But one of the very first restaurants to come on the "Disney Springs" scene is one of my favorites. The BOATHOUSE!
The restaurant may have gotten a bad rap at first because of their pricing, but I will tell you, after dining here, The BOATHOUSE has one of the most diverse menus out there. (Both in items, as well as in pricing.) If you want an expensive steak, you can absolutely get it, but I promise that there are other options that can be found here that won't necessarily break the bank, but will absolutely fill you up and leave you satisfied!
Guests who want to dine at The BOATHOUSE may first be mesmerized by their Amphicars. These are cars that literally roll right into the water!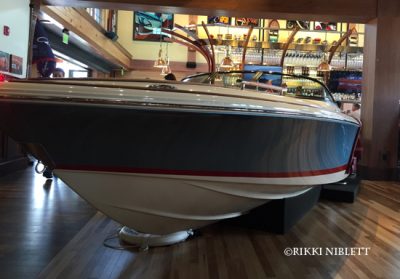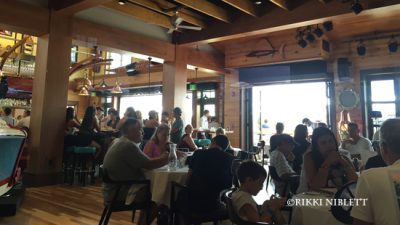 So, once you get past how cool that is, you step inside and you see a giant boat that people will undoubtedly be eating in! The BOATHOUSE has great, yet upscale nautical theming throughout. There are oars, portholes, and so much more that line the walls.
One of The BOATHOUSE's claim to fame is their Raw Bar. Here they offer different types of seafood, such as oysters, mussels, shrimp, lobster, and more.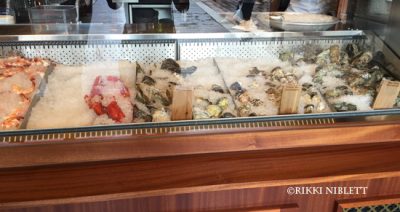 First things first, when you are seated, they bring you bread. This is not just any bread. These are sweet Hawaiian rolls and they are amazing! I am always a sucker for a sweet Hawaiian roll.
This time out, I decided I wanted to try their coconut shrimp. The Coconut-fried Wild Pacific Jumbo Shrimp is served with Tartar Sauce, Lemon, and Fresh Cut Fries. The shrimp themselves were fantastic. They were exceptionally large shrimp that were butterflied.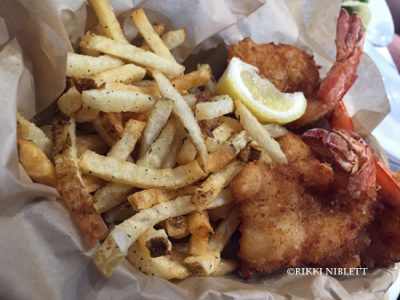 Then their were the fries. They were the thin fries, with just the right amount of crisp, which are my favorite and they feature an incredibly yummy seasoning on top.  You can tell they were hand cut and these fries were so delicious!
I'll be honest, at first I was disappointed with the size of my meal, but as I continued to eat, I thought, no…this really is the perfect size. There was just the right amount of food.
My husband had the Grilled Ponce Inlet Amberjack Fish Tacos. He's the fish taco connoisseur in the family and he thought there were really great. He said they were quite fresh and had incredible flavor.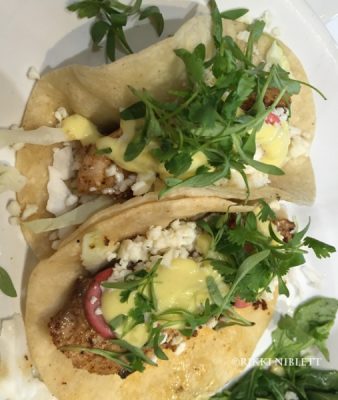 The BOATHOUSE also has some great bar spaces, both inside and outside.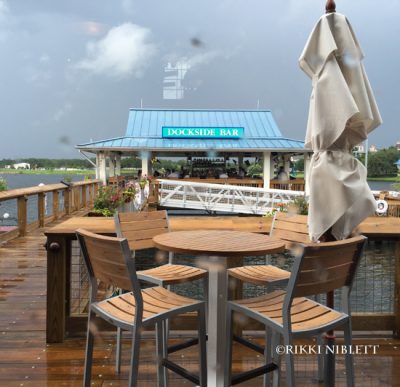 Looking to take something home with you? The BOATHOUSE features a great little store!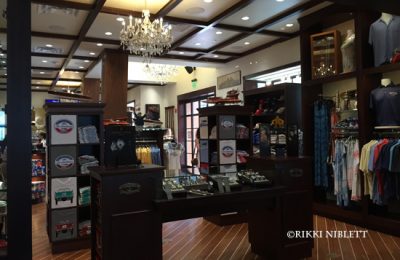 Whether you are coming here for a date night or coming to The BOATHOUSE with the whole family, I really think there is something for everyone's palette and budget. I certainly cannot wait to go back and this time, I know for sure I'm ready to try their Filet Mignon Sliders!
Have you happened to have dined at The BOATHOUSE yet? What did you think? Share your thoughts in the comments.
Did you like this article? Make sure to share it with your friends! Check below for easy ways to share!