This post may contains affiliate links for your convenience. If you make a purchase after clicking a link we may earn a small commission but it won't cost you a penny more! Read our full disclosure policy here.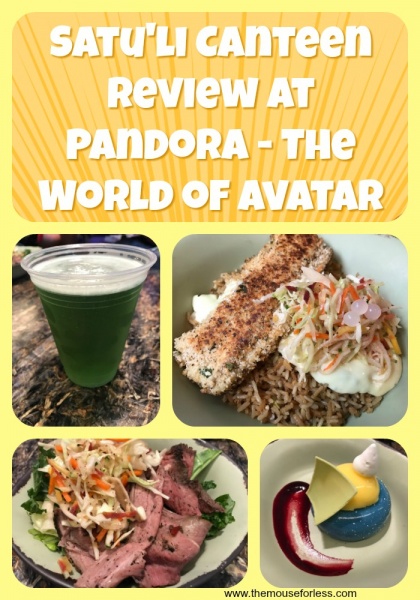 Pandora – The World of Avatar has been on every Disney fan's mind over the past few years. What would the land look like, what would the Na'vi River Journey and AVATAR Flight of Passage attractions entail, what would the nighttime bring, and what honestly types of food do Na'vi eat? I mean, we all knew there would be a restaurant in the new land, but would everything just be blue? How would this cuisine be showcased?
Disney had an answer. Instead of being food that the Na'vi would eat, this space would be the former mess hall for the RDA which is now owned and operated by ACE (Alpha Centauri Expeditions….otherwise known as the entity that brought Guests to the planet.)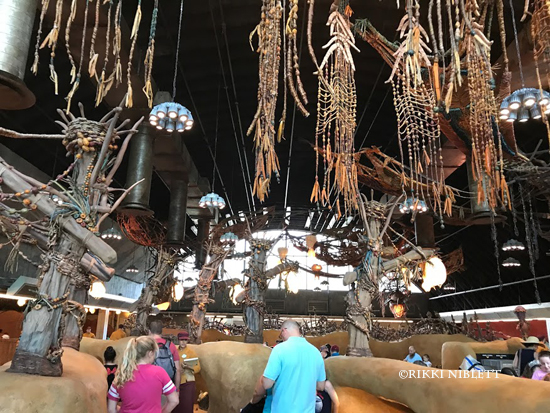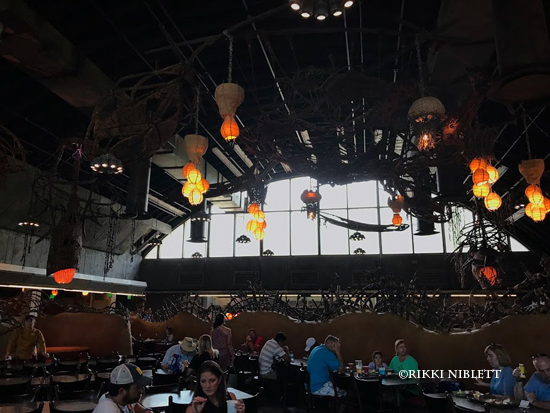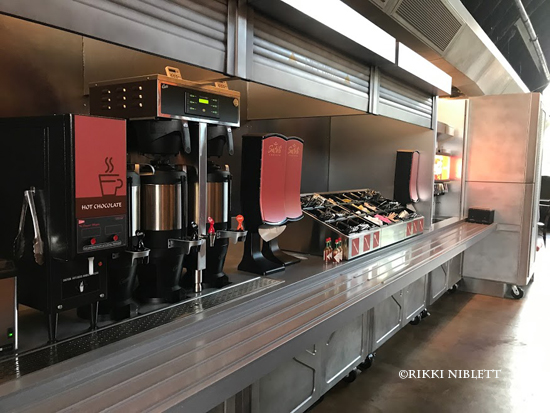 Saut'li Canteen has many features that showcase that it was a former mess hall, but it also has some tribal touches. The restaurant almost felt like it would be at home at Disney's Animal Kingdom Lodge. There were artifacts throughout, weavings, and more.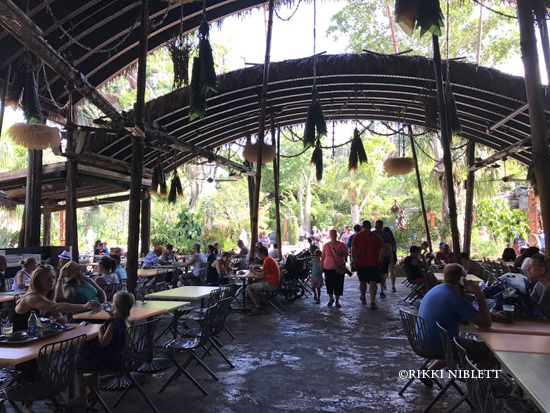 There is also seating outside for Guests, who would prefer to dine alfresco.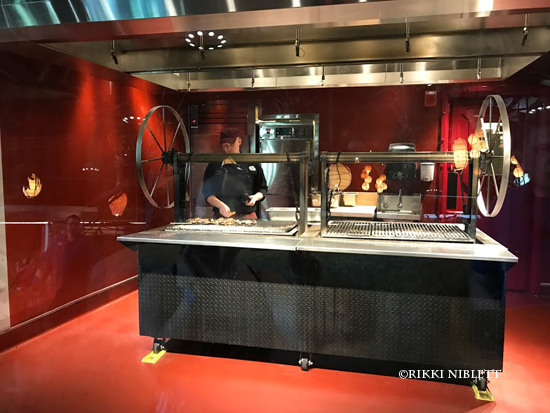 As Guests enter, they will see a Cast Member grilling the various different meats that will be used in the restaurant's dishes. That should be your first clue that this isn't your average theme park restaurant.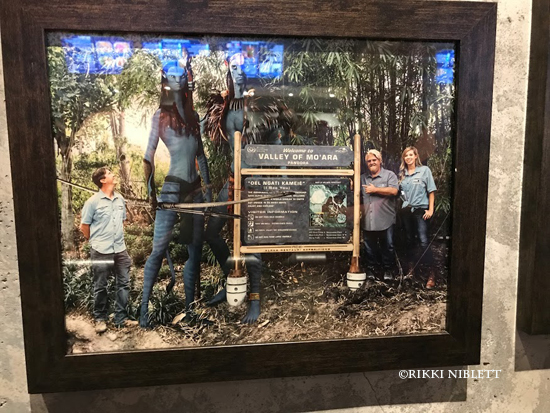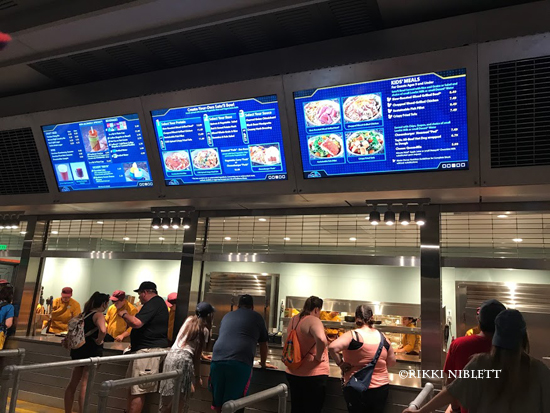 Guests then make their way to the ordering bays. Here, they will see artifacts and photographs depicting how ACE helped to create this space.
Dishes at Satu'li Canteen are a bit different than they are in other theme parks. Here, Guests create their meals with the Create Your Own Bowl option. This is truly the epitome of making a meal your way!
Guests start by choosing the type of base they want. Options include Quinoa and vegetable salad, Red and sweet potato hash, Mixed whole-grain rice, or a romaine and kale salad From there, they choose which protein they want. Options include wood-grilled chicken, slow-roasted beef, sustainable fish, or a chili-spiced fried tofu. Finally, you get to choose a sauce.  Options include charred onion chimichurri, black bean vinaigrette or creamy herb dressing.
I have now tried many different options thanks to a few visits to Pandora!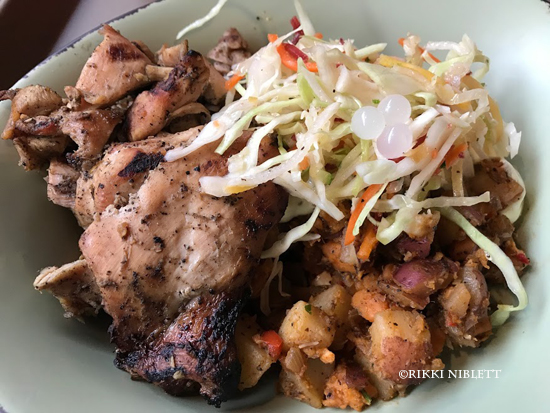 The first is the chicken with the red and sweet potato hash and the creamy herb dressing. I will honestly tell you that I honestly think the chicken is the best thing on the menu! It is tender, juicy, and delicious. The hash had good flavors to it, and I loved that they mixed the two kinds of potatoes, however, I do think that it was a little heavy on starch. Nevertheless, it was still yummy and I wouldn't hesitate to get it again, maybe next time with the beef. I think the chicken pairs best with the rice.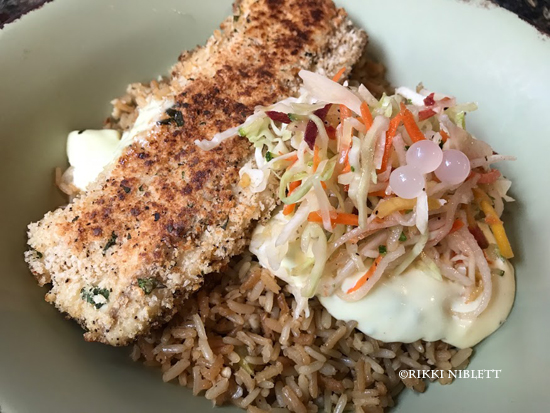 Speaking of the rice, my next dish involved the rice as a base. It also included the fish and the creamy herb dressing. This was also very good! I loved the breading on the fish, the dressing had a wonderful zip to it, and the rice melded perfectly. I did think the fish was just like a minute overcooked, but honestly, it didn't make that much of a difference because I ate the whole darned thing!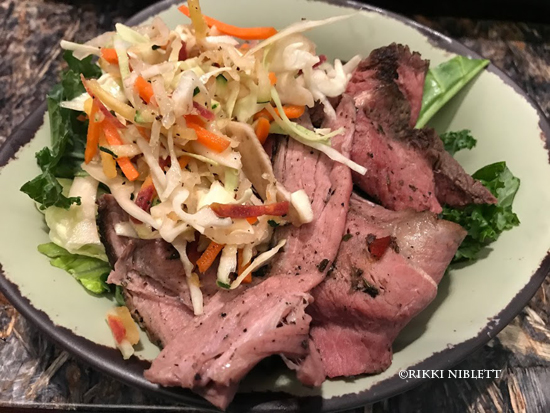 I was also able to try the beef with the salad. This was fresh and very light. You could taste the grilled flavor of the meat clearly. Do keep in mind that the meat is served medium rare traditionally. (Which is the way I like it.) I am not a huge salad eater though, so this was just ok for me.  I think the beef, once again, with something like the potatoes, would be phenomenal.
All bowl options are served with a vegetable slaw and boba balls. The vegetable slaw was really just finely chopped vegetable. It wasn't a traditional slaw with mayo. The boba balls though, I did not like. They have a citrusy flavor to them and I hate citrus with a passion. If you like that sort of thing, then be my guest and eat them.  I'll just pick around them!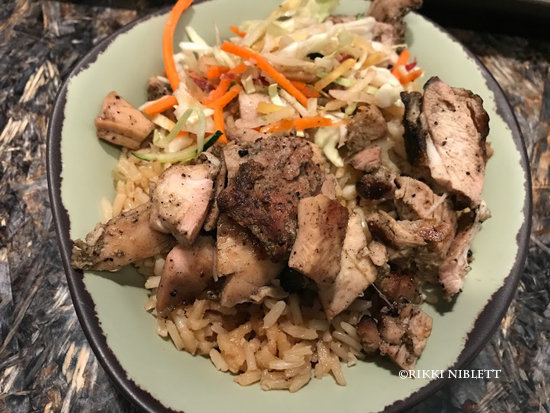 Finally, I was able to try one of the kid's meal bowls. The Kids bowls are served with your choice of rice or salad. I chose the chicken bowl with rice. The kids bowls don't come with the sauce. It was a great healthy choice and perfect for pickier kids. (I mean, it's chicken and rice.)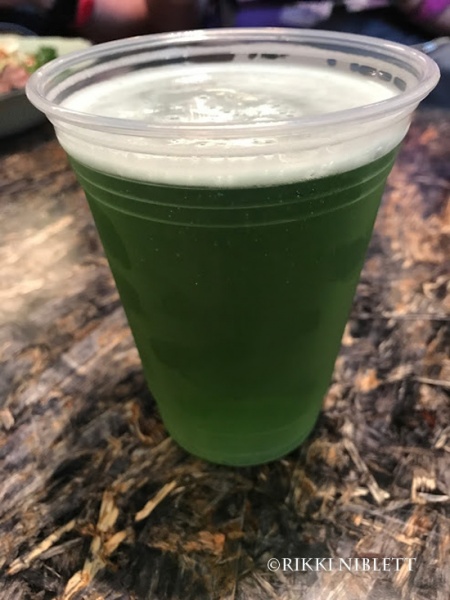 My husband tried the Pandora Grog Ale. This beer is green and he enjoyed it a lot.
We also tried the two desserts at Satu'li Canteen!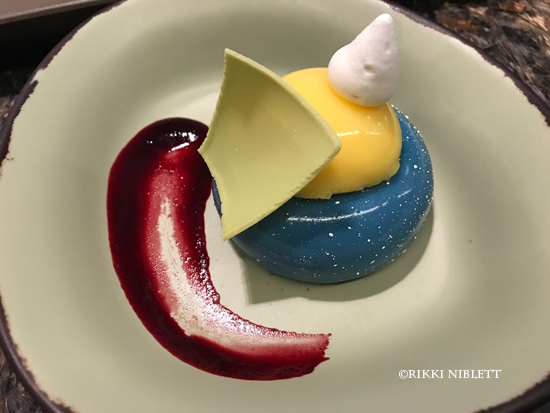 The first was a Na'vi Cheesecake, a Blueberry Cheesecake topped with Passion Fruit Curd. This one my husband tried and he said that it was one of the best desserts he's had at Disney! (He's not a big dessert person, so for this praise, it's a big deal.)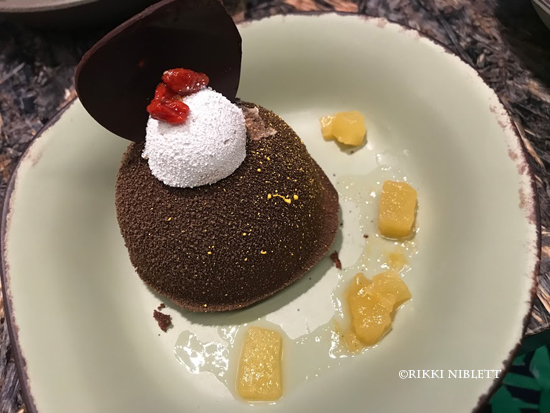 I tried the Neytiri's Chocolate Cake, which was a Chocolate Cake with a Crunchy Cookie Layer. It was more of a mousse consistency with a crunchy bottom. It was quite rich, creamy and incredible.
Satu'li Canteen is the test restaurant for the new Mobile Ordering System. I recently tested that out too. Make sure you read my article about how it works.
Overall, I think Satu'li Canteen is a fantastic new option for Guests to consider! I love how healthy it is and also love the variety it adds to the park. Disney's Animal Kingdom truly provides Guests with fantastic choices – not traditional theme park fare (though you can find it.) I think the restaurant is a home run and I very much look forward to dining here again soon. The hard part is that with so many options on the menu, I won't know what to get!
Are you looking forward to trying the Satu'li Canteen? Have you been there yet? Share your thoughts in the comments!
Did you like this article? Make sure to share it with your friends! Check below for easy ways to share!