This post may contains affiliate links for your convenience. If you make a purchase after clicking a link we may earn a small commission but it won't cost you a penny more! Read our full disclosure policy here.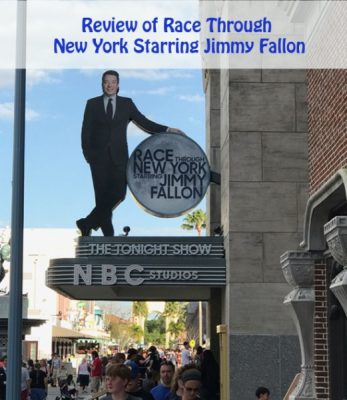 It's official! Race Through New York Starring Jimmy Fallon is now open at Universal Studios Florida! This attraction, which has been over three years in the making, had its grand opening yesterday and the event was a huge party.
During the previews, I got the change to experience this unique attraction from the virtual queue process to the actual ride itself. The attraction itself features the unique virtual queue experience which starts even before you get on the attraction. Guests can reserve times via either their phone or a kiosk for when they would like to return to the attraction to ride.
Once it's your turn to ride, you enter the building, which looks just like 30 Rock in New York. (You know, where NBC is headquartered.) Upon entering, you will be given a colored card; these colors are based on the different colors in the NBC peacock. (Don't worry, there are special accommodations for those who are color blind!) While you are waiting, you are invited to experience the "museum" that showcases every single previous Tonight Show host. (That's right, they even included Conan.)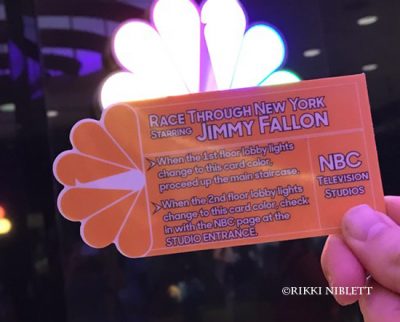 Each previous host's window features memorobila that's fitting for that person. So, for example, with Johnny Carson, there is the Carnac headdress. For Conan, they have Triumph. For Jimmy, there are Thank You notes. Take your time to explore the area. There is a ton to look at and before you know it, it will be your turn to go on to the next step. When it is your turn to ride, the entire first floor lights up with the corresponding color that is ready to go up to the second level.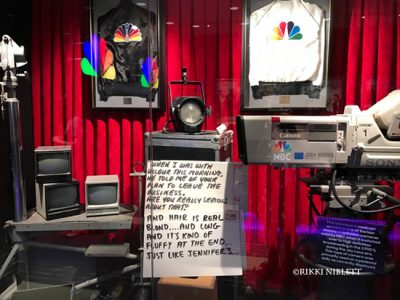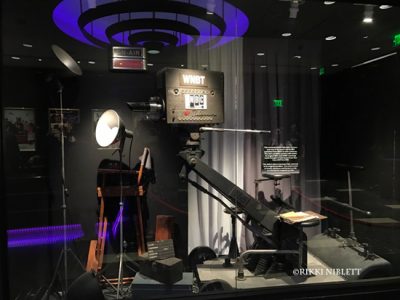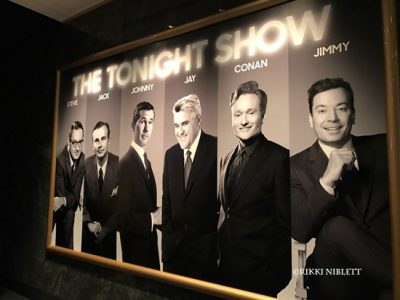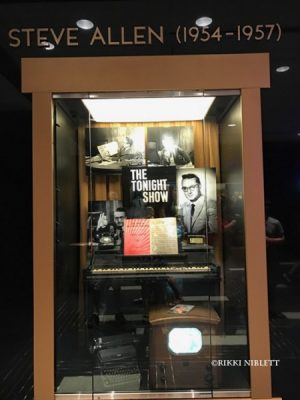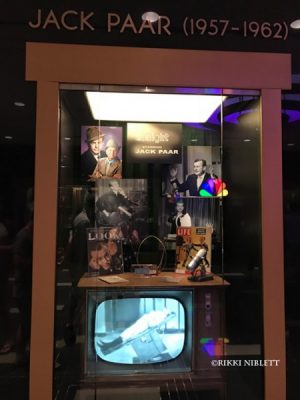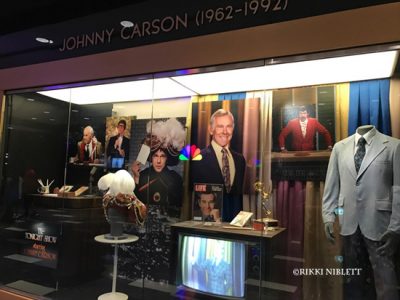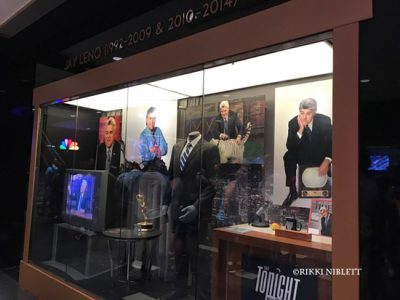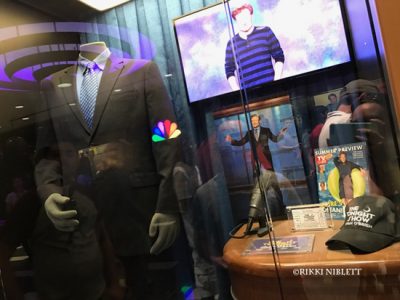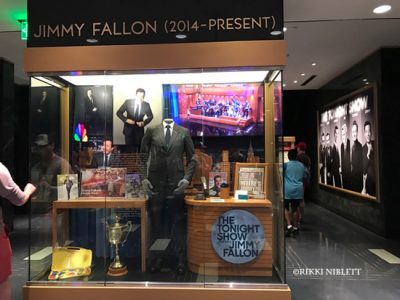 On the second floor, there are couches for Guests to relax on. What's better is that these couches have ports for you to be able to charge your cell phones! There's also fun games you can participate in. (For example, you can send Thank You notes you can send to your friends that are themed around the theme park experience. Guests can also have the opportunity to interact with Hashtag the Panda. He's a ton of fun!
My favorite part though takes place on the stage. Here, The Ragtime Gals, a barbershop quartet who sing harmonized versions of pop songs), put on a fantastic show. Not only do they sing pop song medleys, but they also do the famous Classroom Instrument bit that Jimmy and The Roots do periodically.
Your color will get called once again when it's your turn to ride. (Of course, with all that's going on, it can certainly be easy to get distracted, but you will be notified of what color is currently being called in many different ways.)
You will then get corralled into the preshow area where Jimmy and The Roots share the rules for riding the attraction. It's a fun and unique way to share mundane, but important information.
From there, you enter the attraction. Guests are seated in seats that are similar to what is actually found at The Tonight Show. They are hard plastic though and a little uncomfortable if you have to sit in them for a lengthy amount of time. (We had a delay in our ride, which is how I found this out.)
Once Race Through New York Starring Jimmy Fallon starts, Guests see Jimmy who notifies you that you the race is about to start! You take off and head through the halls of 30 Rock, seeing many of The Tonight Show's well-known characters from Jimmy's show. From there, you race the streets of New York (and yes, you do smell pizza), you'll also race around the Statue of Liberty, underwater, and even on the moon, where you'll see The Roots. Of course, you have to get back to Earth, so there's a unique way to do that too. Do you win the race…well, I guess you'll have to ride to find out.
Of course, as one does, you exit into a gift shop featuring a ton of items for sale that relate back to both The Tonight Show (such as Hashtag the Panda plush, Tight Pants, Ew merchandise, Classroom Instruments, and Thank You Notes) the attraction itself (such as shirts, bags, glasses, and sweat pants), to NBC (including plush NBC peacocks, shirts, hats, mugs, and more.) Bring home your favorite souvenir.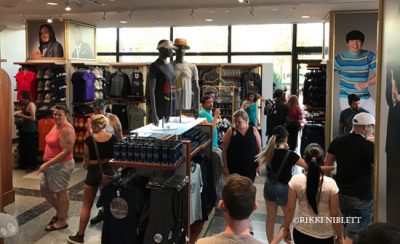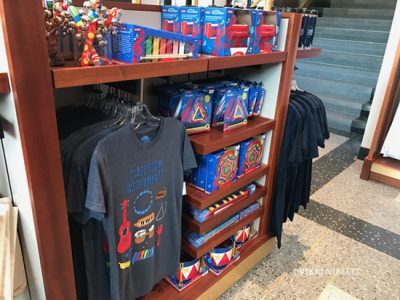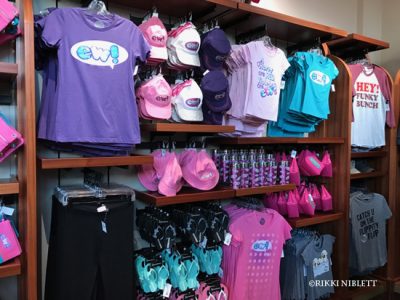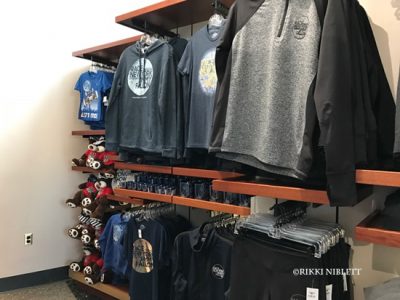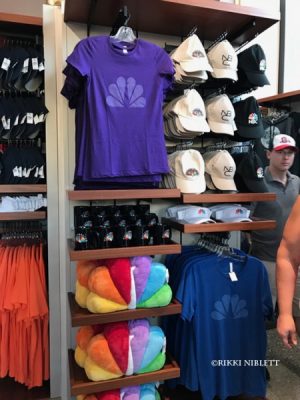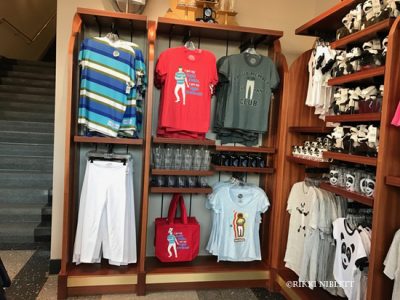 The whole Race Through New York Starring Jimmy Fallon attraction, which has a silly concept, is really a lot of fun. It's not supposed to be a serious attraction, instead, it's all supposed to just be entertaining and goofy. Which it succeeds in. While I think it does help to be a fan of Jimmy Fallon (which I am), but I think if you go into the attraction  just wanting to have a good time, you will. And that's all that matters, because I honestly think that's what Jimmy wanted when he thought up this idea so many years ago.
Are you excited to get to experience Race Through New York Starring Jimmy Fallon? Share what you think you are most excited for in the comments. 
Did you like this article? Make sure to share it with your friends! Check below for easy ways to share!
Incoming search terms:
race through new york starring jimmy fallon