This post may contains affiliate links for your convenience. If you make a purchase after clicking a link we may earn a small commission but it won't cost you a penny more! Read our full disclosure policy here.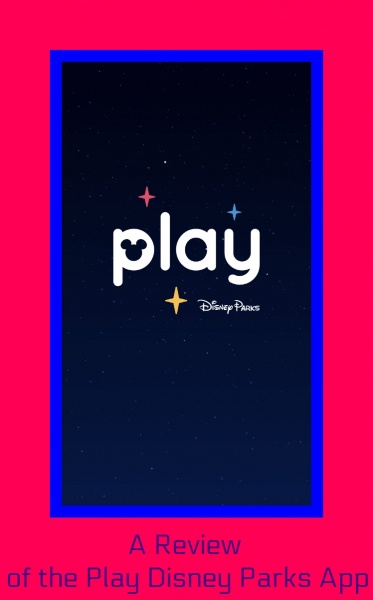 Recently, my family went back down to Walt Disney World for vacation.  While we were there, we tried out the new Play Disney Parks app. The app has many games that can be played both on and off of Disney Property.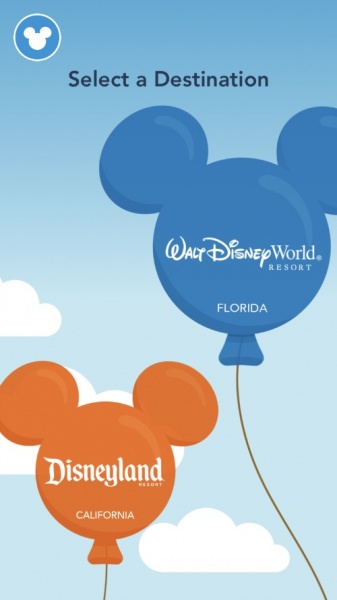 I first downloaded the Play Disney Parks App at home.  You will use the same sign-on and password that you use across all Disney websites and apps.  It allows you to pick whether you are visiting Walt Disney World or Disneyland.  Then, you can click on which park within those that you want to play the game.  There are little white circles with question marks, music notes, and stars shown on the map.  The question mark will allow you to answer trivia questions about the parks, attractions, or even Disney movies. If you click the music note then you can see a playlist of music from that area of the park. You can click on any one of them to play the music. If you have an Apple Music account then you can also add all the tracks with a click of a button to your account.  Finally, if you click the star then you will see what kind of badges you can earn at that attraction.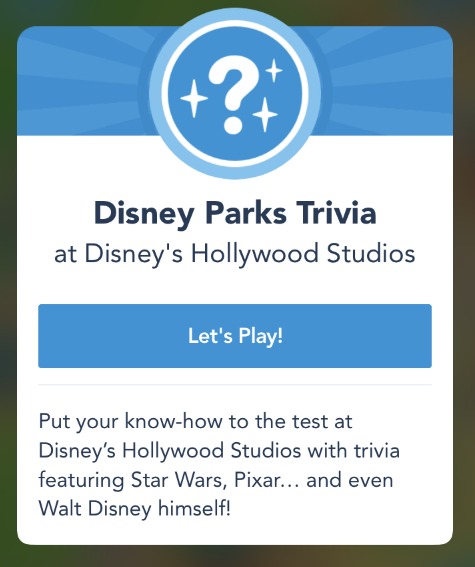 You will also see some bigger white circles on the map that have attraction icons in them. Now these are games that you can only play when you are in the park or in the queue of a ride. If you turn on your location service, then the app will know you are there.  When you click on a circle, it will unlock the game if you are in the right location. Some of these are new games and others are games that were already around but are now integrated into this app. An example is the Soarin' Challenge in the Soarin' Around the World queue. There used to be a website that you would have to go to while in line to play the game, but now you can play with the Play Disney Parks App.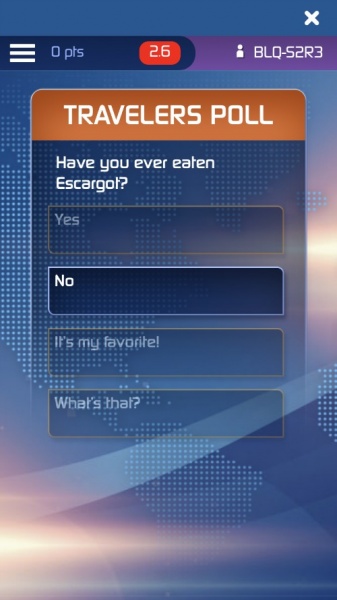 My daughter did enjoy playing the games in the queue. She would ask every time if there was a game for the attraction and could she have my phone to play.  This did keep her occupied and we heard a lot less complaining about standing in line. Unfortunately, we also had to keep her on track as she would be so occupied playing that she wouldn't notice the line moving.  Since I was there to watch, it was okay.  But, if a whole family was playing the game on their individual devices then I could see where this could cause frustration with others.
As mentioned above with the Play Disney Parks App you can earn badges for both playing the queue games and riding the rides. It was fun seeing the badges pop up after you have been on a ride.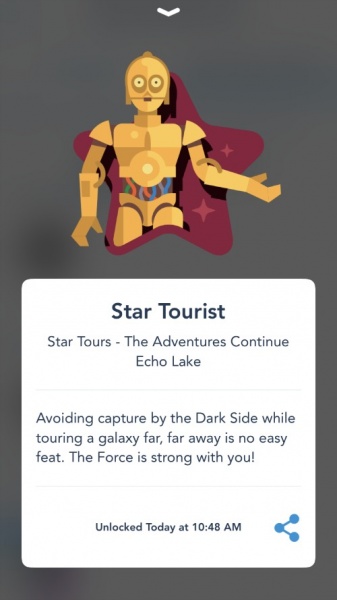 Though the app is fun and entertaining, there is another downfall.  It really drained my phone battery. This trip we did not take bags into the park so I did not have my battery backup to charge my phone. By our mid-day breaks, my phone would be dead.  If we weren't going back to the room then I would have had to rely on the FastPass Kiosks to book extra FastPasses instead of using my phone.
Overall, I think the games are very entertaining and I will use them every time we are in the parks.  I will just make sure that I have that phone charger with me if we are spending the whole day at the parks. It got 2 thumbs up from the 8 year old who was playing the games and 2 thumbs up from both of her parents because she wasn't whining about how long she was waiting in line.  I enjoy playing the trivia at home too so I can still get of the Disney fun. One fun tidbit, when we were on the monorail riding from Epcot to Magic Kingdom the app opened and showed our location as Disneyland. We thought that was pretty funny!
Have you tried the new Play Disney Parks app? Did you enjoy it? Let us know in the comments, or on Facebook or Twitter.
Did you like this article? Make sure to share it with your friends! Check below for easy ways to share!
Want to visit a Disney Destination? Contact The Magic for Less Travel for more information and a free, no-obligation quote.

Incoming search terms:
https://www themouseforless com/blog_world/review-play-disney-parks-app/
https://www themouseforless com/blog_world/review-play-disney-parks-app/#:~:text=As mentioned above with the really drained my phone battery
play disney parks app play with others